In the ever-changing landscape of veterans benefits and healthcare, Sauk County Veterans Service Officer Tony Tyczynski said he wants those who deserve funding and coverage to know his office is there to help.
"I want to make sure every veteran in this county knows this office exists and what we do," Tyczynski said. "A lot don't."
One of the main problems is those who think the office is connected to the federal Veterans Affairs, he said.
"I know there are still veterans out there who think this office is the VA," Tyczynski said. "Who don't understand we're advocates, not VA employees. That we're here to help them get their benefits and help them navigate that behemoth that is the federal VA."
Tyczynski said he wants to stifle the mistaken claims people make conversationally among one another and encourage veterans to talk to his office to gain updated information. The staff there know how to navigate the U.S. Department of Veterans Affairs office, he said. They will work with veterans in every step of the way, tracking applications as they go and helping them understand what actions they can take within a complicated system.
"What bothers me is there's a lot of vets out there, and a lot of veterans' families, who are not benefitting from the benefits they earned with their service," Tyczynski said. "We're here to help that, but they don't know."
Another problem within those talks among veterans is outdated information, Tyczynski said. When he retired in 1985 from the Marines Corps, Tyczynski said he qualified for no state benefits. Two decades later, he qualified for all of them. When he started his job 16 years ago, the Wisconsin GI Bill, which remits full tuition for any state university or technical college, didn't exist yet.
"There's a lot of vets out there who just don't know," Tyczynski said.
There are five employees in the Veterans Service Office. Their entire claims system houses more than 21,000 veterans, but Tyczynski said the average number of people helped within a three year period is roughly 7,500. He credited the Sauk County Board of Supervisors with recognizing the need for adequate staffing to help veterans.
"If we're able to offer the service and do it in the right way, then everybody wins," Tyczynski said. "There's less pressure on human services. There's more money coming into the county. There's less pressure on law enforcement. The veteran wins. The county wins. The businesses in the county win."
The federal VA reported that in 2019, there was more than $19 million given out to veterans in Sauk County due to the work of the veterans service office. That figure doesn't include the value of education and healthcare benefits.
"It isn't just a matter of, perhaps, money versus not money, but the support," Tyczynski said. "You know, 'Where do I turn?' All of those intangible things are for sure as important as the money is."
Staff within the office are also working to help prevent negative situations for veterans, like homelessness or mental health crises.
Veterans Benefit Specialist Sandy Deich leverages resources to help people, Tyczynski said. There were 89 individuals at-risk of homelessness a year ago. Six months ago, 87 of them had found "stable, permanent housing," he said. Tyczynski credited Deich's ability to find grant funding resources and her connections with why she has been able to help with little cost to the county.
Deich said the federal Crisis Intercept Mapping program through the Substance Abuse and Mental Health Services Administration helps people like her "identify gaps" within the community.
"It identifies all of the resources in your area and sees how you crossover and work together," Deich said. "Then it puts together how we can do better."
Its main aim is to help raise suicide awareness and focuses on mental health, Deich said. There are portions of the program that focus on how to help a veteran in a mental health crisis or at danger of harming themselves while being held in the veterans office. Another piece is to focus on prevention.
"We're really big on preventive versus having to be in a moment of crisis," Deich said. "So, trying to get people to come forward and stop the stigma of 'I'm going through something deep,' before it gets to that point. We're trying to figure out what we can do to intervene before that."
Tyczynski said Wisconsin is "unique" in that there is a legal requirement to have a veterans service office in every county and 11 tribes. Despite that, some people do still have to travel more than an hour to seek benefits.
Staff members plan to offer a remote office from 9 a.m. to 3 p.m., Aug. 19, at the Kraemer Library and Community Center in Plain to help gain feedback on how to possibly improve services for veterans and their families.
"It can be hard and some of them drive up to an hour and a half," Deich said. "It can be very isolating for them. We're just trying to reach out and rediscover better ways to serve."
GALLERY: Sauk Prairie Heroes of Honor car caravan June 27
Dave hands Richard gift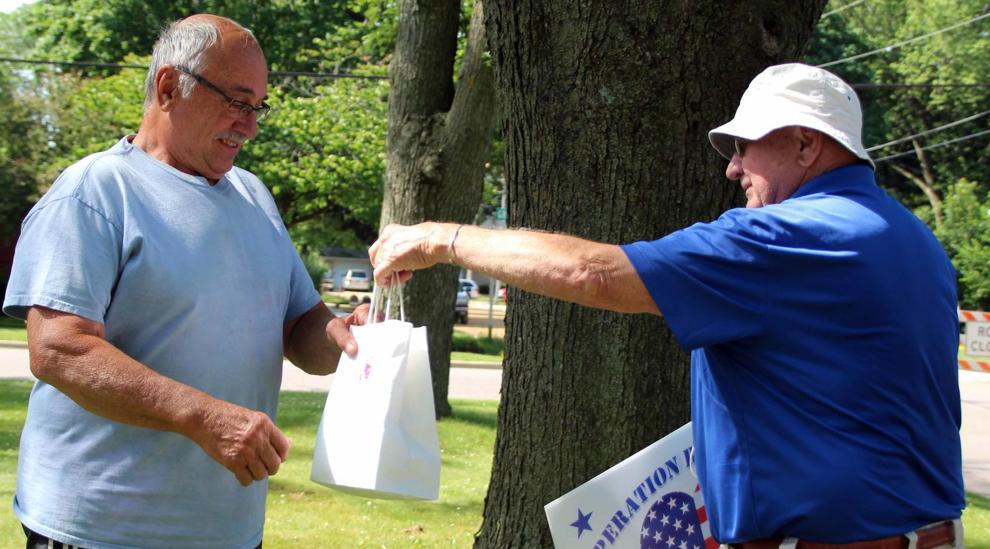 Judy takes pictures of Linda and Ken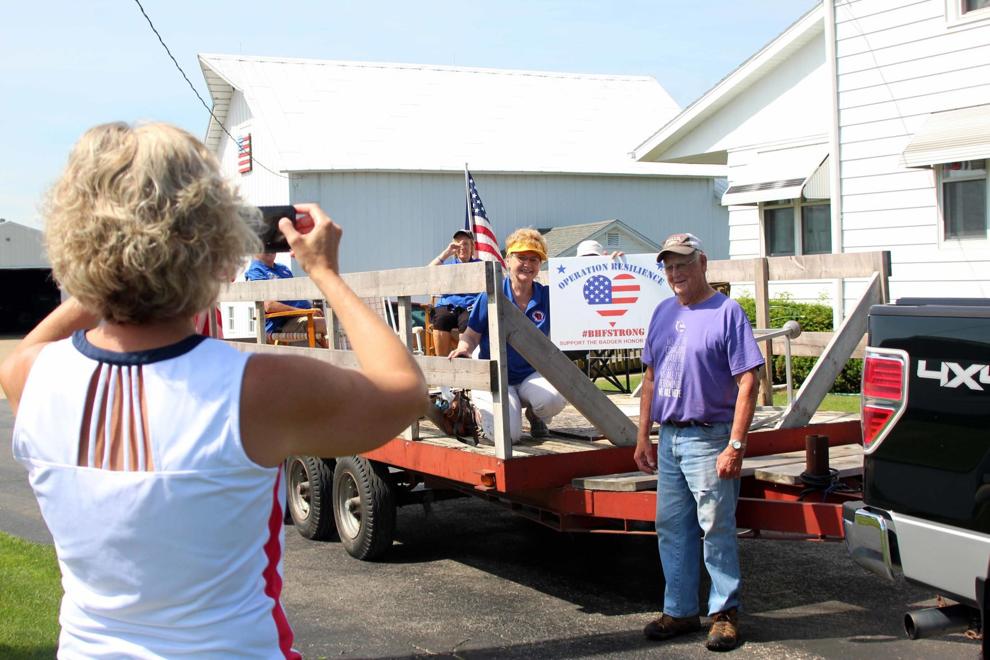 Judy waves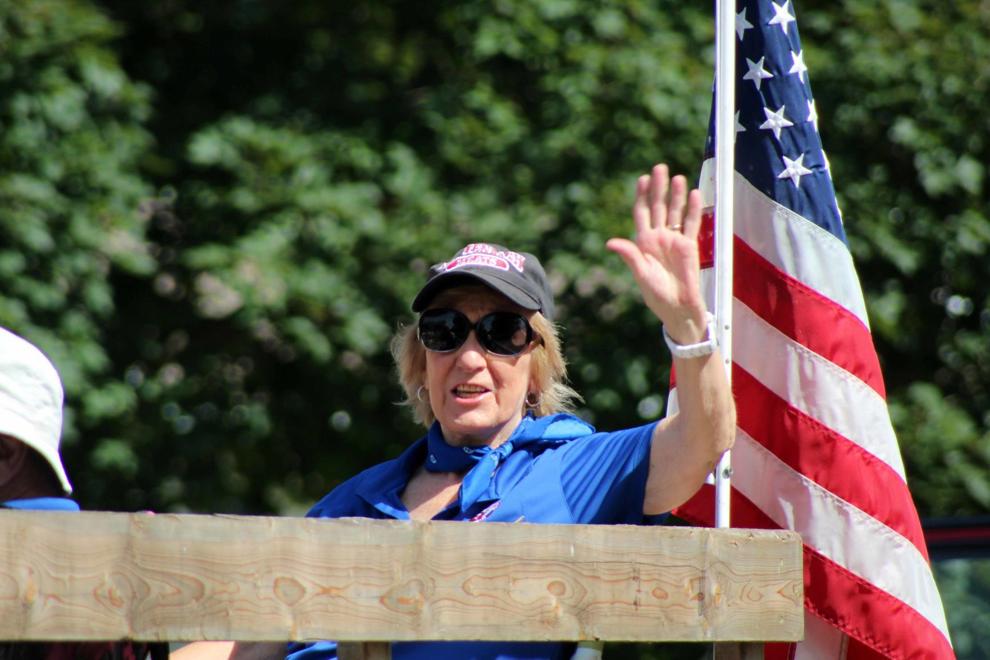 070220-sauk-gallery-honor013.jpg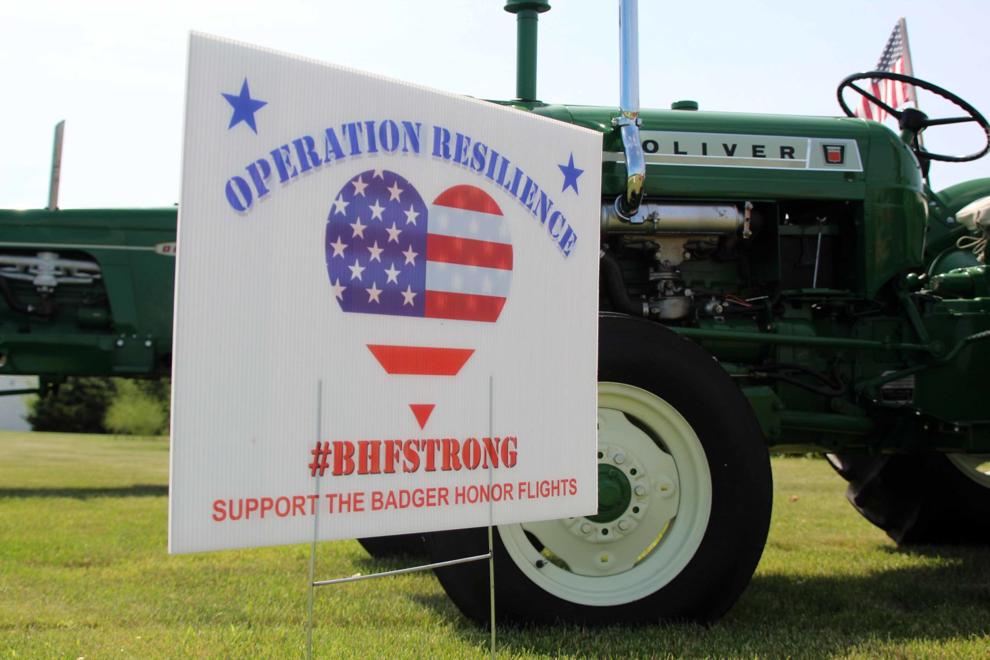 070220-sauk-gallery-honor005.jpg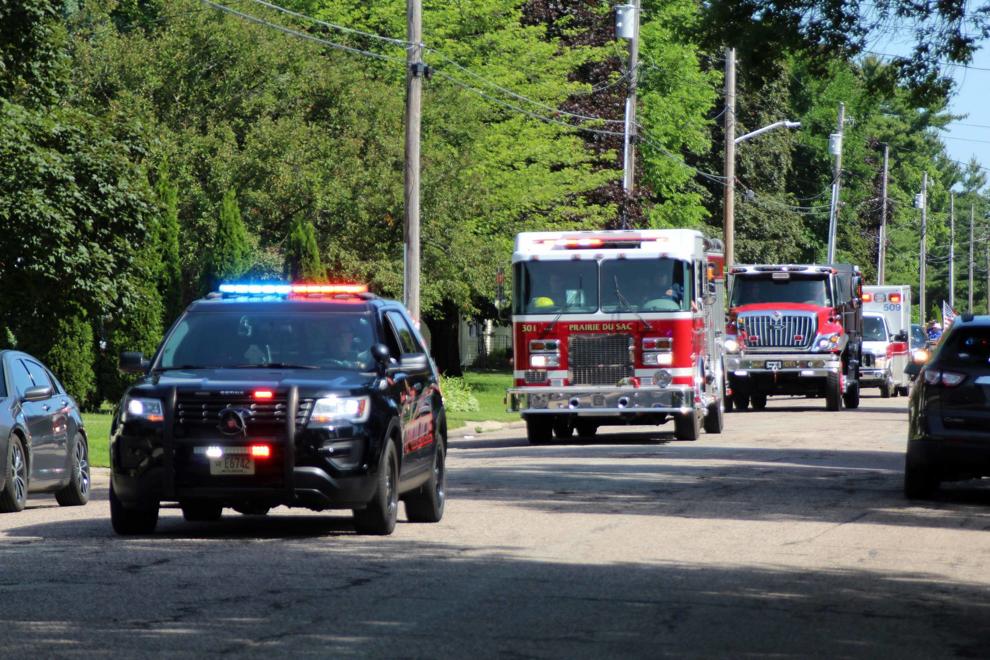 070220-sauk-gallery-honor006.jpg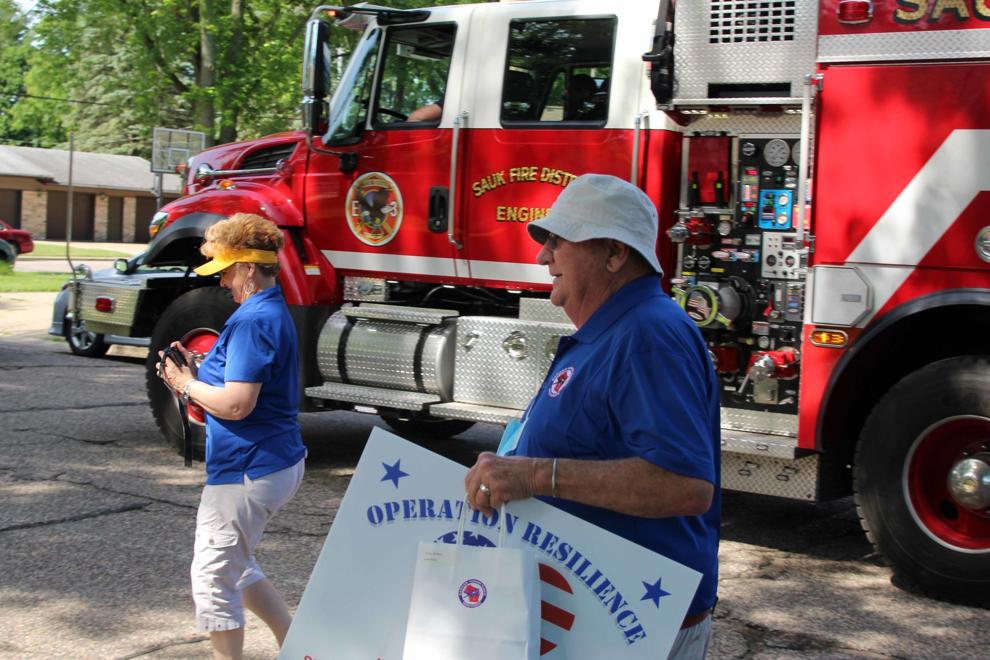 Richard greets Dave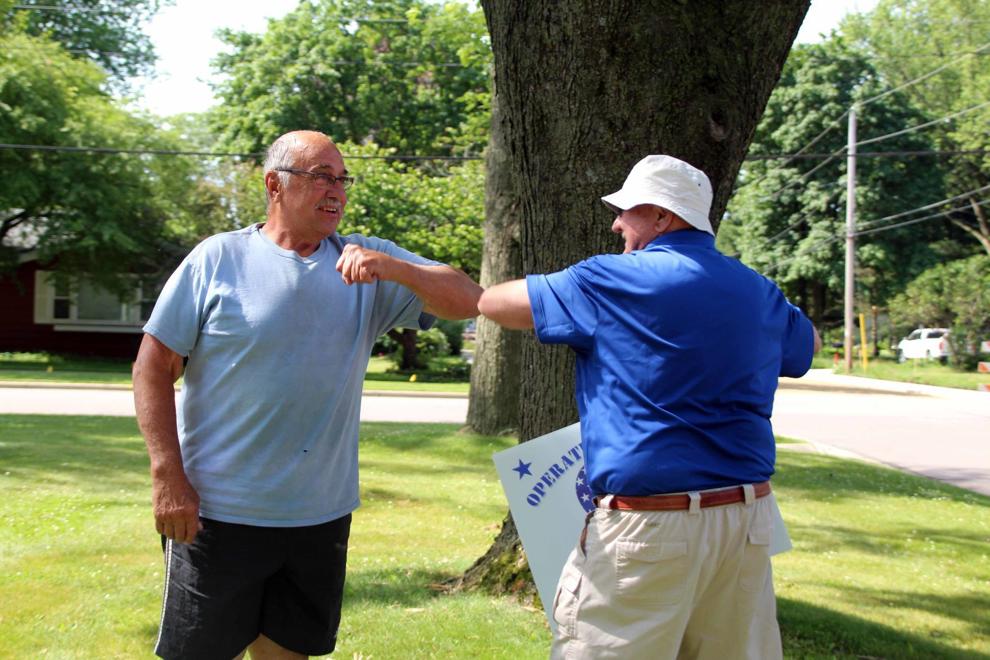 070220-sauk-gallery-honor012.jpg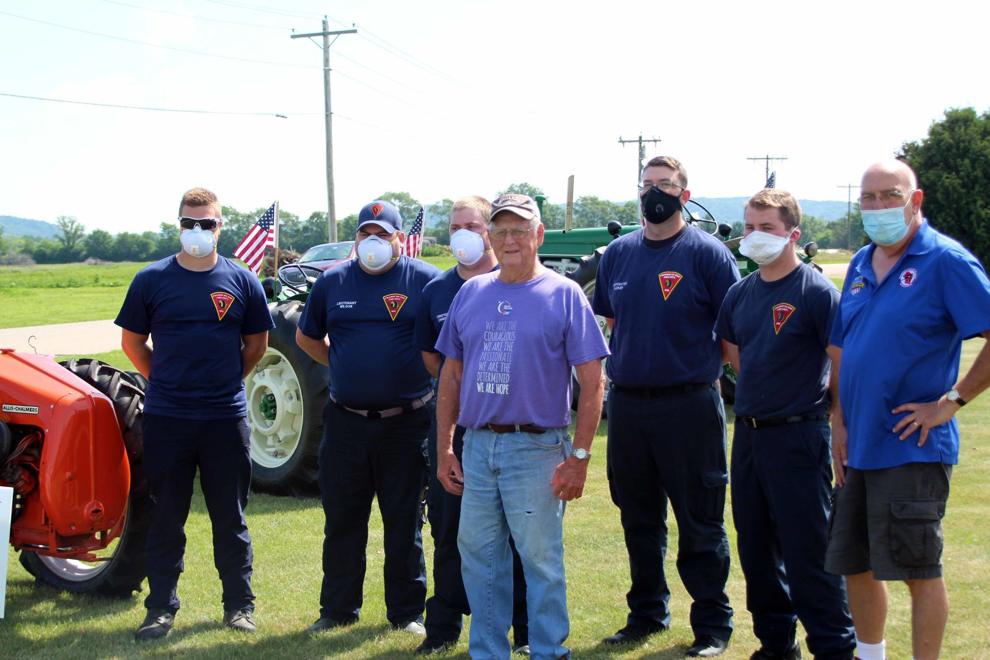 070220-sauk-gallery-honor007.jpg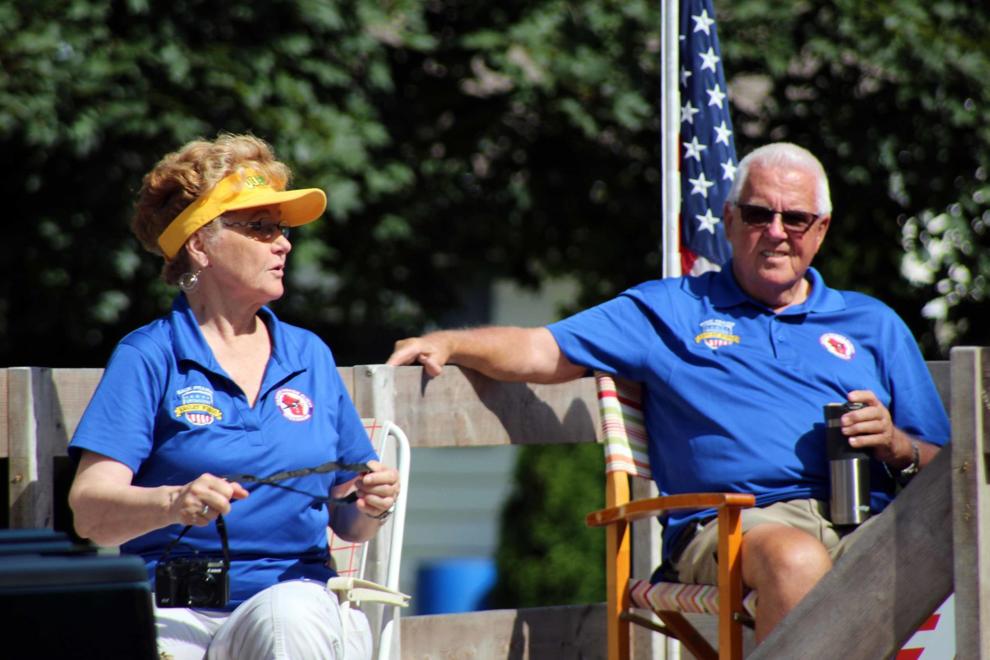 070220-sauk-gallery-honor008.jpg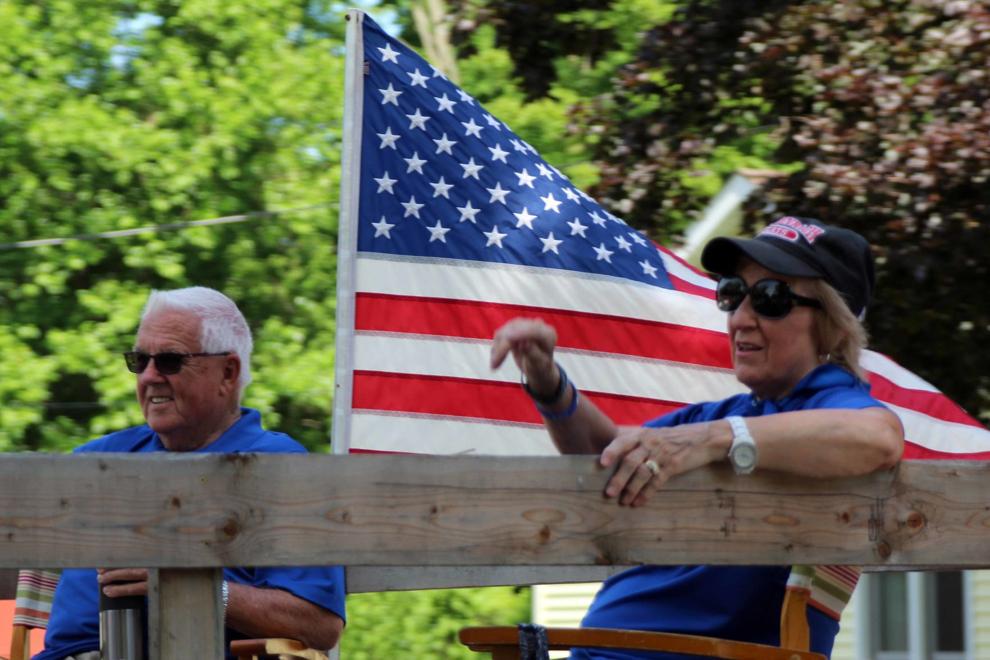 070220-sauk-gallery-honor009.jpg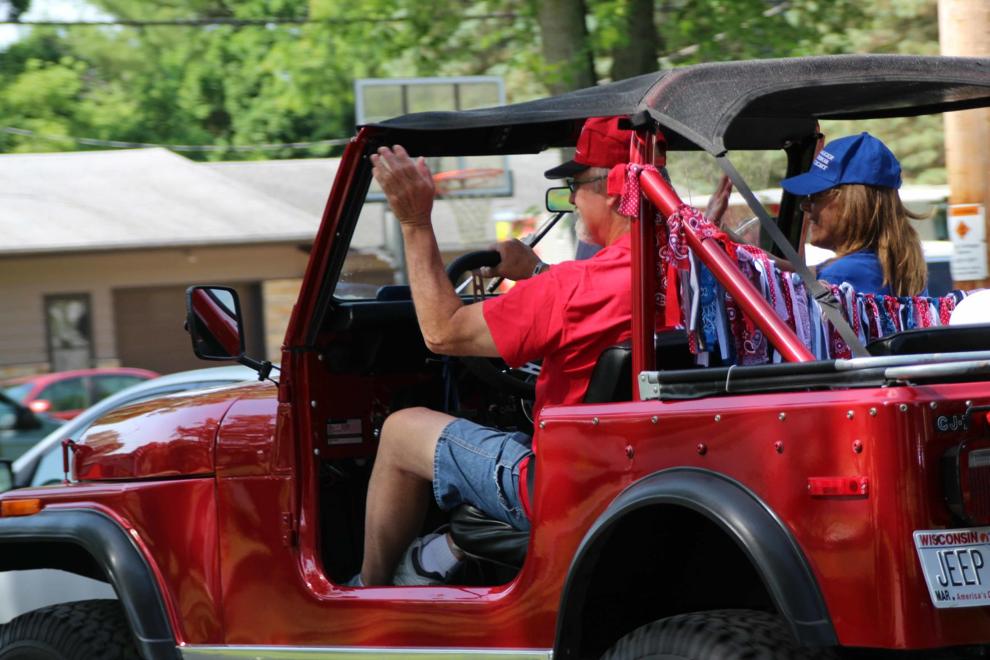 070220-sauk-gallery-honor010.jpg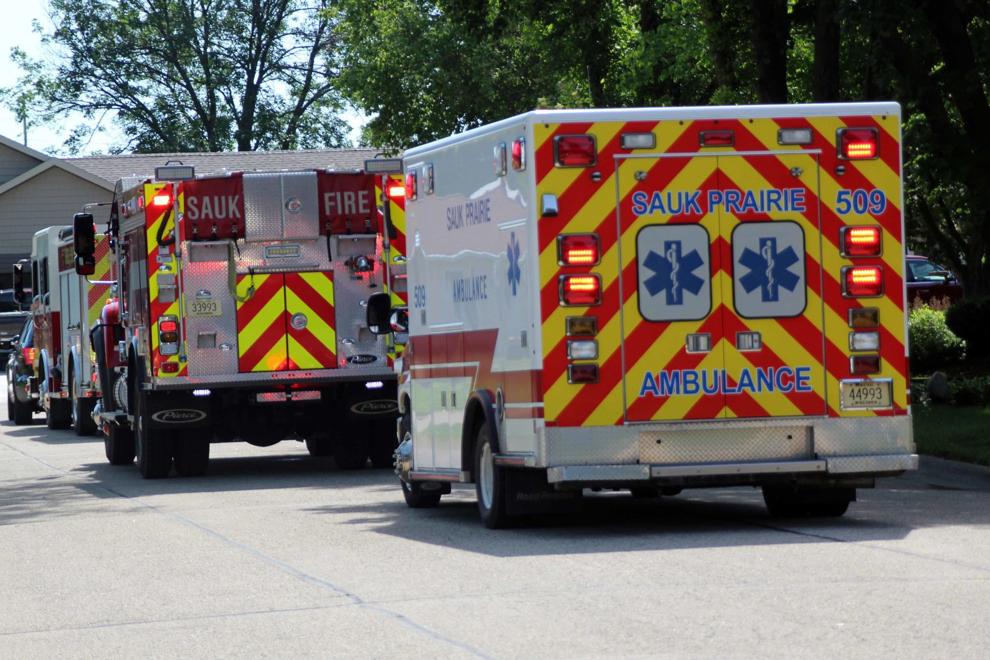 070220-sauk-gallery-honor011.jpg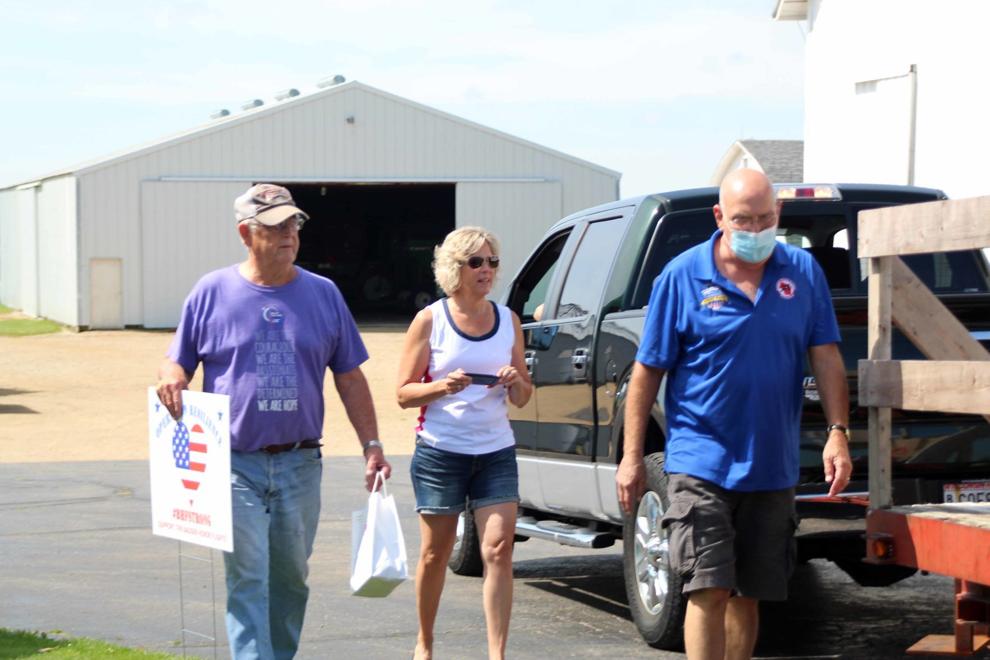 Follow Bridget on Twitter @cookebridget or contact her at 608-745-3513.