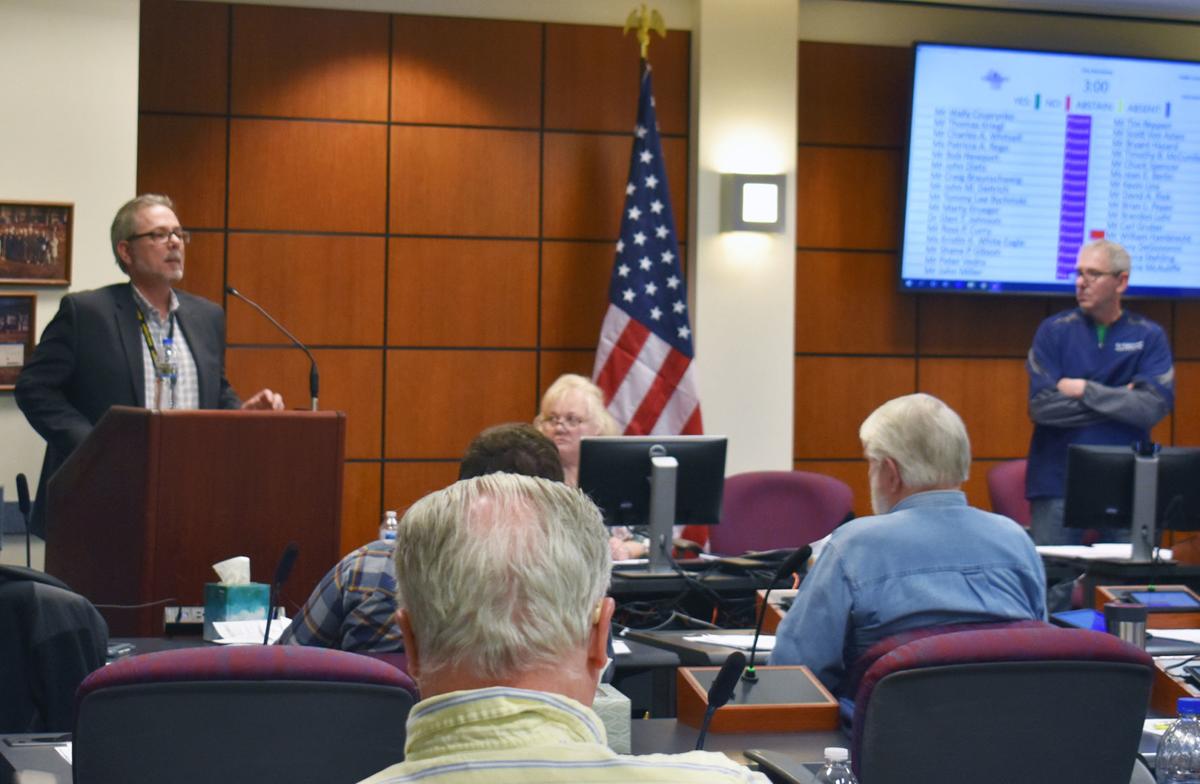 Health care leaders in Sauk and Columbia counties reported significant increases in COVID-19 testing for the month of May as the state approaches the end of its Safer at Home order May 26.
Sauk County completed 707 tests from May 1 through Sunday — about 42 percent of the 1,703 tests it has completed since the public health emergency began in March, Health Officer Tim Lawther said. It completed 456 tests last week alone.
"Increasing our testing of people with even very mild symptoms and tracing their contacts quickly is vital to our success in opening up our local businesses," Lawther said. "We need to be able to quickly quarantine and isolate people with COVID and their contacts so that they do not unknowingly spread COVID further around our county.
"With aggressive public heath investigation and good data, we'll be able to identify infected people and clusters of illness and stop it from impacting the successful reopening of business in our county."
Divine Savior Healthcare in Portage completed about 100 tests in the first week of May, accounting for 25 percent of its 400 total tests completed since March 13, Chief Medical Officer Dr. Michael Walters said. Columbia County — with 1,208 total tests completed as of Monday — is averaging more than 25 completed tests per day since mid-April, an increase from about 16 tests completed per day from April 2 to April 16.
"I think Wisconsin is doing an excellent job of flattening the curve and avoiding a surge that could have overwhelmed our health care system," Walters said of the latest data. "We hope that as people start leaving their homes more, they still do follow the latest advice from the CDC, health departments and health care professionals on the best way to reduce the transmission of COVID-19. People who have symptoms of illness should avoid contact with others, especially vulnerable populations, and everyone should continue to wash their hands regularly."
Said Lawther, "Success will require people to continue many of the preventive measures even once we allow more businesses to open, including physical distancing, staying home when ill, getting tested with symptoms, face coverings, enhanced cleaning and disinfecting."
Columbia County had 33 confirmed cases of COVID-19 with one death as of Monday and Health Officer Susan Lorenz said only 11 residents were ever hospitalized for the disease and 26 had recovered.
Sauk County had 76 confirmed cases of COVID-19 with three deaths and 56 of them had so far recovered, according to the county health website Tuesday afternoon. Like Columbia County, only 11 people were ever hospitalized for the disease in Sauk County.
SSM Health St. Clare hospital in Baraboo completed 105 tests from May 1 through Sunday and 467 tests since March 17.
"Increased testing serves an important public health purpose in the next phase of Columbia County's and Wisconsin's COVID-19 response," Lorenz said. "Testing, coupled with timely and thorough contact tracing, isolation and quarantine by Columbia County public health nurses requires close partnerships between Columbia County Health Department and our local hospitals and clinicians."
'New normal'
Divine Savior clinic providers have so far completed 660 telehealth visits using video and phone during the pandemic, spokeswoman Haley Gilman said Tuesday.
Divine Savior continues to take precautions including screening staff and patients and has set up its common spaces to accommodate social distancing, Walters said. It conducts regular cleaning and sanitizing in the clinic, ambulatory services and other patient care areas.
"Things are starting to return to a new normal," Walters said of operations. "We want our community to know we are still here to care for them and that Divine Savior is a safe place to come for care."
"As an added precaution," Walters said, "our clinic patients will also notice that they are being directed to offices for their appointments based on the nature of their visit and symptoms. We have designated suites for patients without any COVID-19 symptoms and separate suites for those who are coming for appointments but who also have any of the current COVID-19 symptoms."
SSM Health Dean Medical Group, the clinic adjacent to St. Clare Hospital in Baraboo, has also bolstered telehealth services and reported completing about 1,700 telehealth visits from mid-March through mid-April.
Follow Noah Vernau on Twitter @NoahVernau or contact him at 608-695-4956.