In 1966, Larry Holloway landed a job right out of high school at a Baraboo fabrication company, where he celebrated his 55th anniversary Wednesday surrounded by colleagues.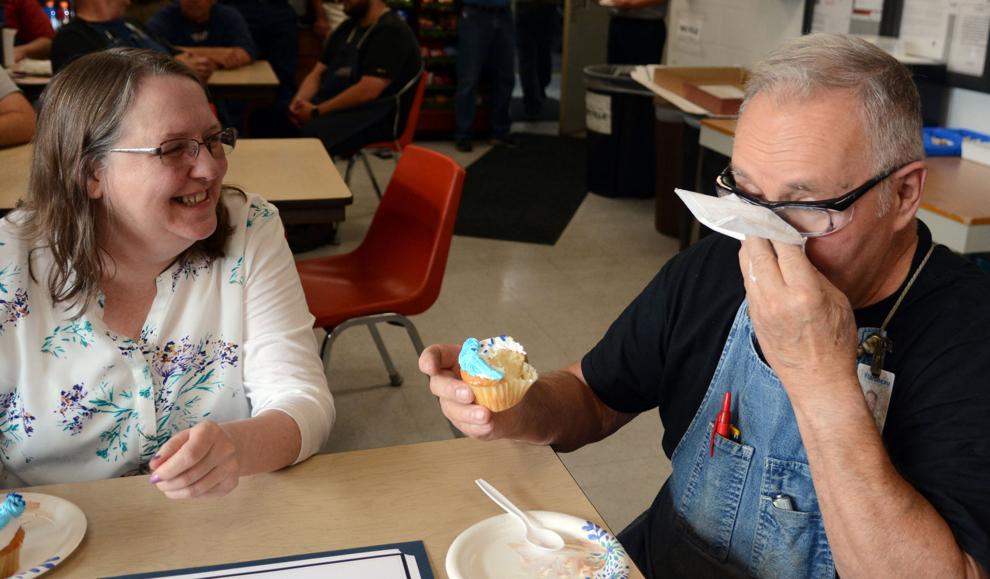 He said he started as an apprentice at Flambeau Inc., recommended for the job by his Baraboo High School shop teacher, and worked his way up to running various machines and repairing molds used in fabricating plastic parts for vehicles and other products. At 74, he's a mold maker in the company's technologies division.
"It's been a great place for me to work," Holloway said after enjoying a blue-and-white frosted cupcake at his anniversary celebration. "They always treated me fair."
The company, founded in northwest Wisconsin, came to Baraboo in 1950 and built the facility on Lynn Avenue, where Holloway works now, in 1955, according to its website.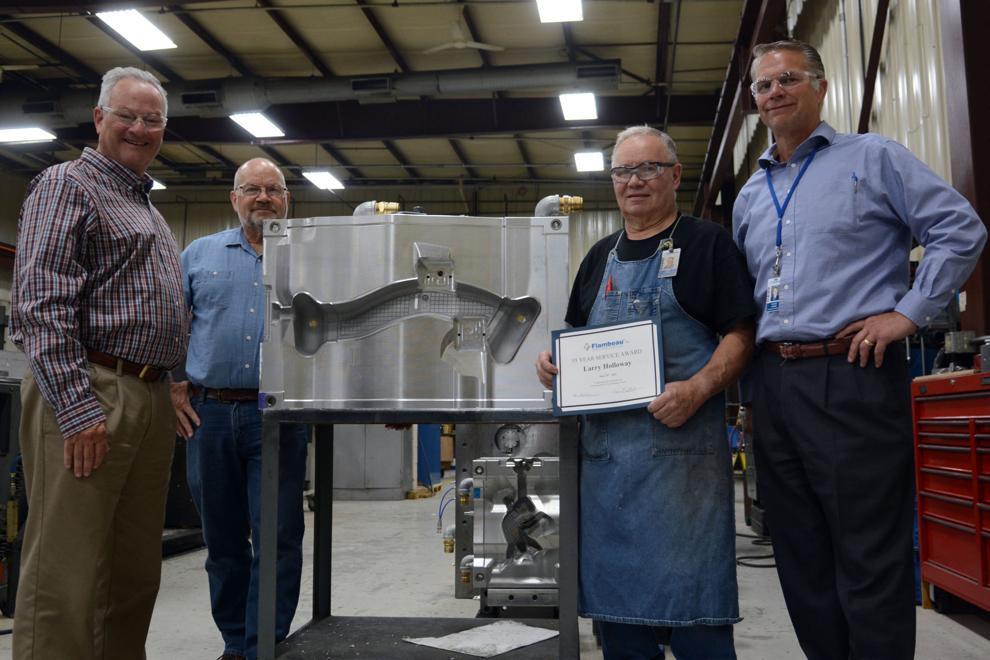 Wayne Laning, vice president of engineering, said he's "very proud of Larry leading by example, having seen lots of changes for the Flambeau tool operations." Holloway also is leading the way for long-term employees, Laning said, adding that the company has "an exceptional" number who have been there for more than three decades.
Holloway helped train one of those employees, Joe Ganser, more than 40 years ago. Now Ganser, the tooling manager, is his boss.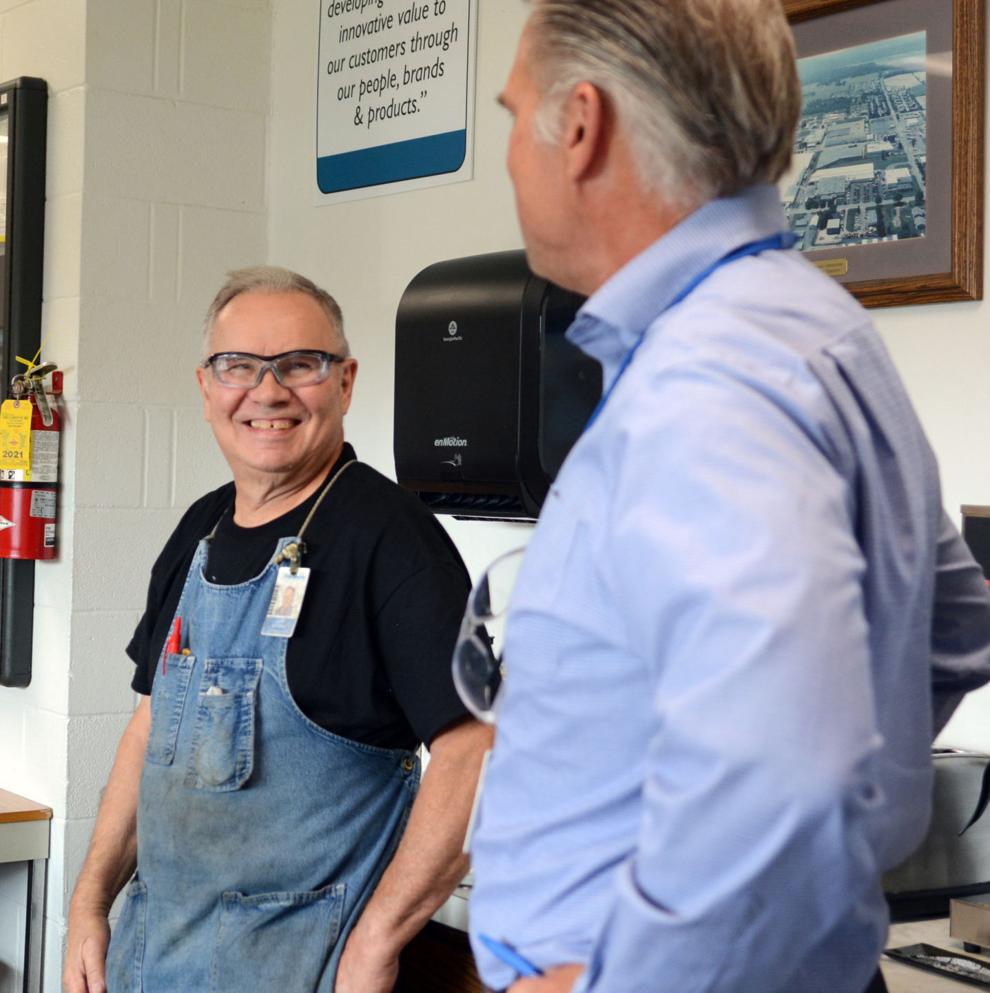 "He's good to work with," Ganser said, adding that Holloway "makes a point of greeting everyone in the morning when he runs into them for the first time."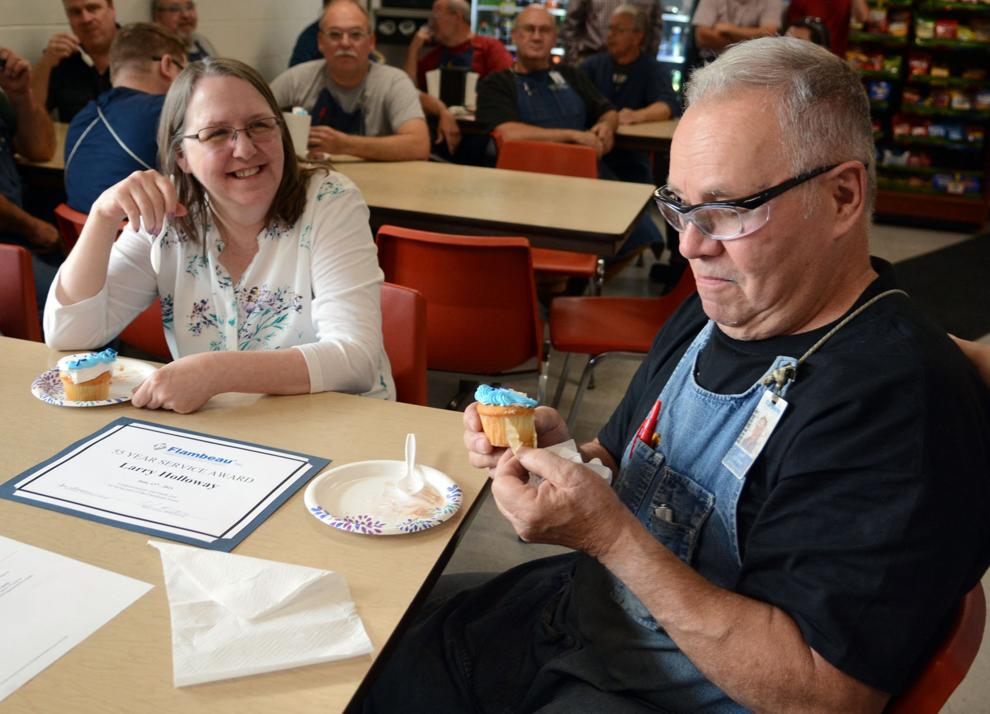 Human Resources manager Nicole Tingley said Flambeau, as a "family-focused company," offers growth and advancement opportunities for all of its employees, just as Holloway experienced, in areas including engineering, production, technologies and maintenance.
"What he does is exceptionally specialized and not something that you can learn in school, so Larry has been a huge asset to the organization with all of his knowledge and something that we are really grateful for," Tingley said.
Holloway has trained so many people at Flambeau he couldn't count them all.
He said he enjoys the work and his coworkers, who are part of the reason he's stayed with the same company for so long. He's also "learned a lot" and is still learning, with no plans to retire any time soon, half a century later.
"It gives me a reason to get up in the morning and keep active. That's the big thing, is keeping active," he said.
Follow Susan Endres on Twitter @EndresSusan or call her at 745-3506.