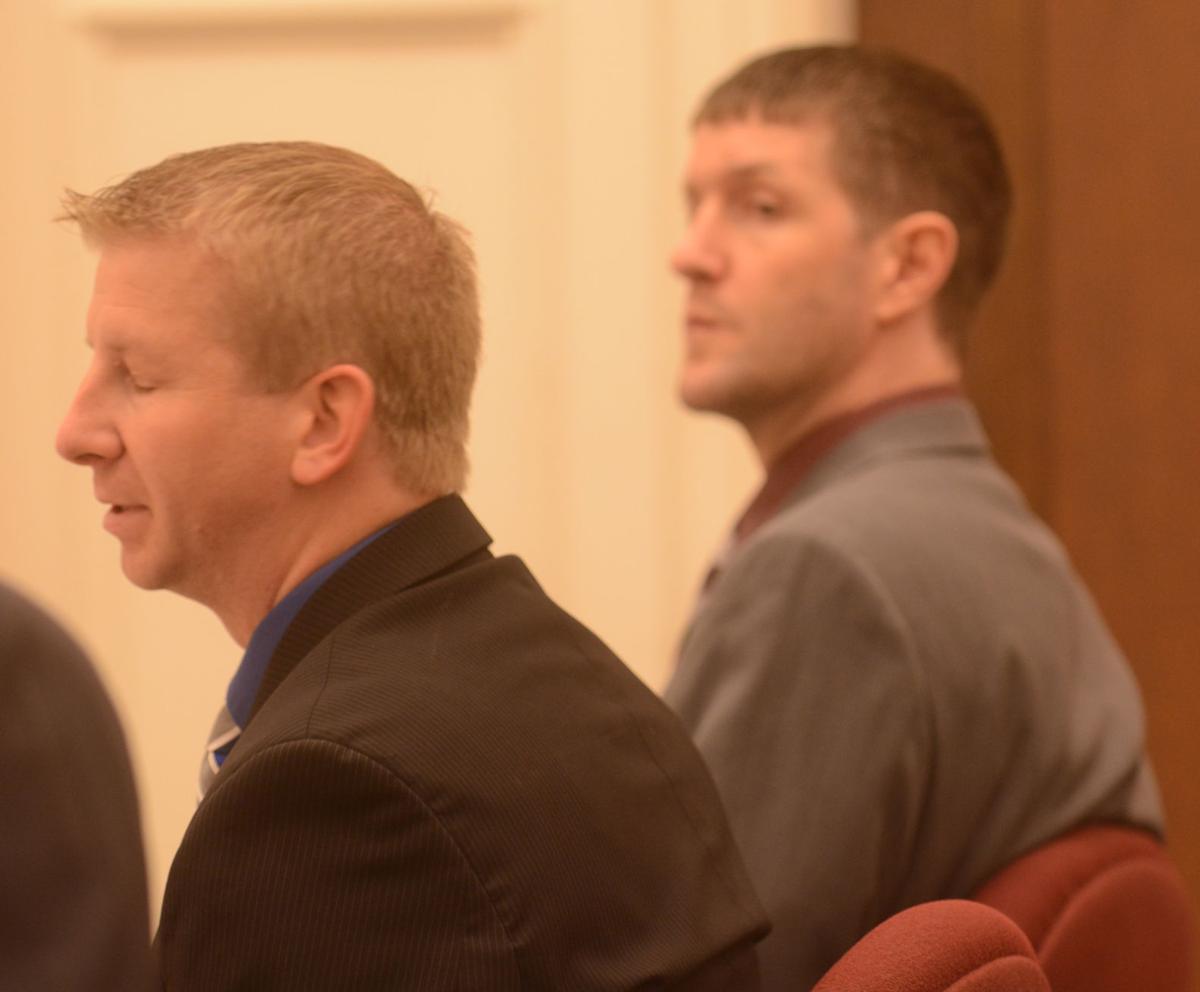 A Sauk County jury took about two and a half hours Friday to find a Baraboo man guilty of homicide by intoxicated driving in a 2014 crash that took the life of his friend.
Defendant Matthew J. Steinhorst, 33, of Baraboo, showed little reaction as Sauk County Circuit Court Judge Wendy Klicko read the jury's verdict: Guilty on all counts.
He was led from the courtroom in a suit and tie and transported back to the Sauk County jail, where he will remain until he is sentenced.
A state corrections worker will conduct an inquiry into Steinhorst's life history over the next six weeks. Pre-sentence investigations, as they are called, are meant to inform judges about a defendant's background and character prior to sentencing.
The 12-person jury convicted Steinhorst on three charges, including homicide by intoxicated use of a vehicle, homicide by use of a vehicle with a prohibited blood alcohol level, and homicide by use of a vehicle with a detectable amount of marijuana in his blood.
With the guilty verdict, jurors indicated they couldn't reasonably doubt the prosecution's contention that Steinhorst was the driver in the May 31, 2014, crash that killed 31-year-old James V. Wedekind of Baraboo.
Although Steinhorst said multiple times in a 911 recording that "my buddy was driving," he one time said "I just rolled this truck over." Assistant District Attorney Michael Albrecht seized on that statement during his closing statement.
"I just rolled this truck over," Albrecht repeated, after playing the statement on a loop. "I just rolled this truck over. The defendant told you everything you need to know."
Defense attorney Cole Ruby accused prosecutors of misleading jurors by playing that one phrase, and ignoring its context. Steinhorst repeated that his buddy was driving because a 911 operator asked him where the crash occurred, and he didn't know, so he was explaining why, Ruby said.
And his statement that "I just rolled this truck over" was immediately preceded by him saying that "my buddy was driving." Ruby insisted investigators viewed the crash through a lens of tragedy, and conducted their investigation with the idea that someone must be held accountable.
"One person can look at an ink blot and see something very clearly," Ruby said. "Another person can look at the same ink blot and see something very different."
Ruby argued that evidence used against Steinhorst, including blood stains, documented injuries and witness statements, couldn't conclusively show he was in the driver's seat at the time of the crash. There was no single piece of direct evidence that showed Steinhorst was driving, Ruby said.
But Albrecht told jurors to apply reason and common sense to the four days of testimony they heard over the course of the trial. He showed pictures of the rolled truck, which was caved in on its passenger side, and asked jurors which occupant was more likely to have sustained fatal injuries to his right side, as Wedekind did, and which person was more likely to have only sustained one severe injury to his left arm, as Steinhorst did.
A sentencing hearing will be scheduled after the pre-sentence investigation is complete. The homicide by drunken driving charge carries a maximum possible penalty of 40 years in prison and $100,000 in fines.
Follow Tim Damos on Twitter @timdamos