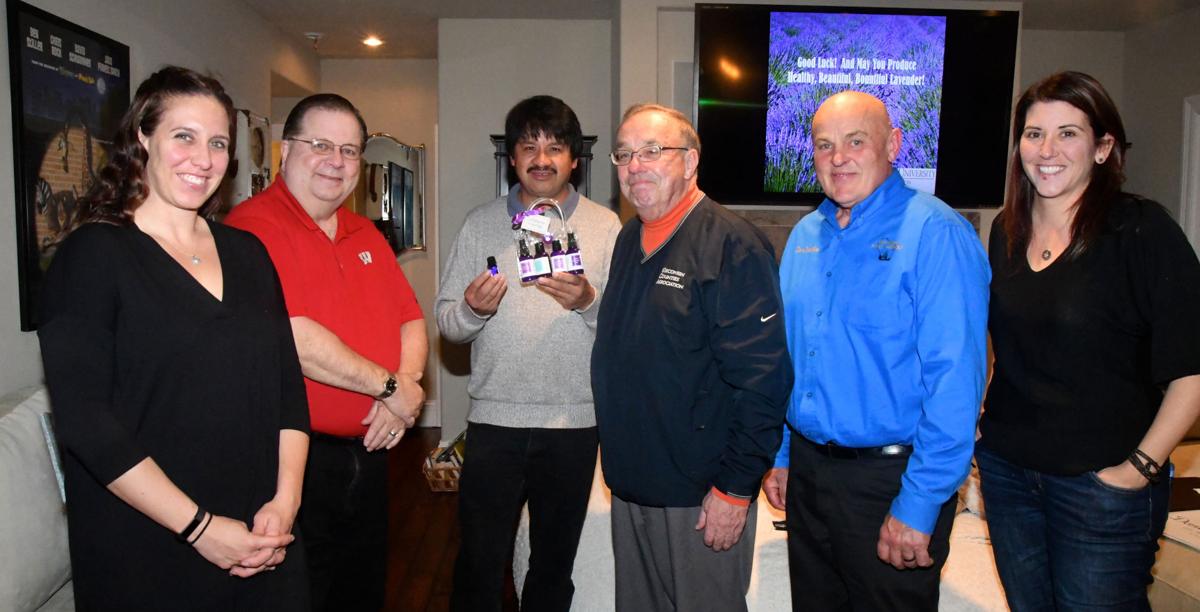 International lavender consultant Victor Gonzalez visited with Baraboo-area officials Monday night to discuss opportunities presented by a new lavender farm eco-tourism and specialty farm initiative.
"The idea of lavender farms in Sauk County fits nicely into Sauk County's new Placemaker Initiative," said Sauk County Board Chair Marty Krueger. "We are looking for new ideas, as well as communicating current ideas, that distinguish Sauk County from all other Wisconsin counties."
Three lavender farms have started up in Sauk County in the past three years, including Rowley Creek, New Life and Devil's Lake Lavender. Gonzalez said lavender can impact a community's economy.
"Sequim, Washington, had only one lavender farm 20 years ago," Gonzalez said. "I have now propagated over 1 million plants with over 400 varieties and our industry has grown and adds $4 million to the city of Sequim's economy each year during their annual lavender festival. Sequim's population is only 4,500 people, so it's a huge impact."
You have free articles remaining.
He said the area now has 20 lavender farms and is known as the lavender capital of North America. It's a blueprint other communities can follow.
"Your community is a perfect place for lavender to thrive," he said. "The closest competition you have is a four-hour drive away on Washington Island on the tip of Door County. This makes for a unique opportunity in Sauk County to truly set yourselves apart from other communities in your great tourism state."
Gonzalez has traveled worldwide to help farmers propagate and develop lavender farm businesses.
"The demand for lavender is extremely high," he said. "The U.S. simply cannot keep up with the demand and so there are real opportunities for growers to cut into lavender that currently is being shipped in from other countries."
Newly appointed Sauk County Placemaker Planner Sarah Pittz said after meeting with local lavender farmers, she thinks the farms can provide a boost to the county's tourism industry.
"The lavender initiative is a good example of something truly unique," she said.
Be the first to know
Get local news delivered to your inbox!