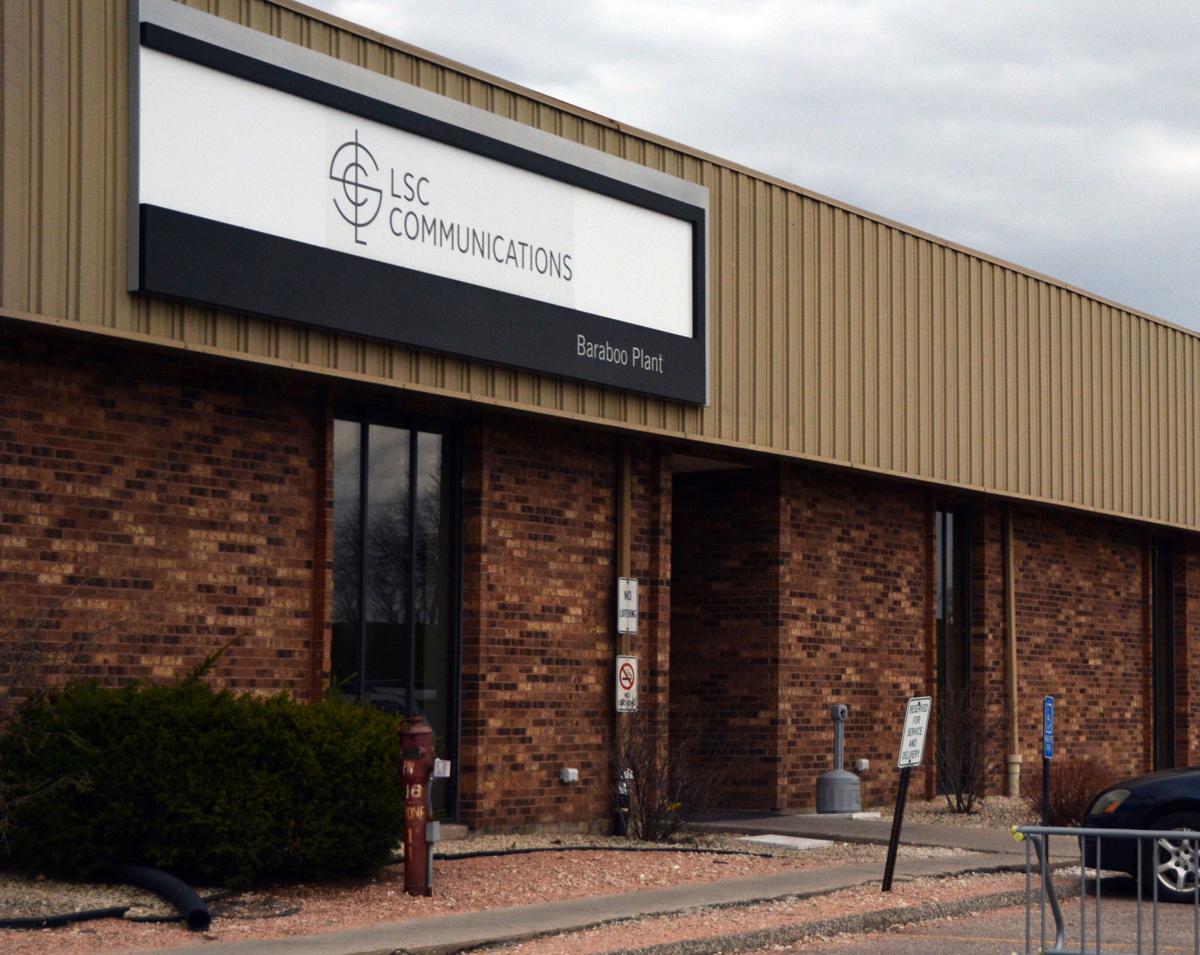 LSC Communications of Chicago began layoffs Monday that will affect about 393 of its Baraboo employees, according to a letter from Human Resources Vice President Rebecca Robertson to the state Department of Workforce Development.
Colleen Bradley, Human Resources manager at the Baraboo facility, declined to comment Monday on the details of the layoffs.
In the letter sent to Wisconsin Workforce Innovation and Opportunity, Robertson notes that COVID-19 has drastically reduced the business' customer demand.
"As a result, LSC has made the very difficult decision to implement temporary layoffs of most employees working at the Baraboo Facility," Robertson wrote. "The Company is providing as much notice as practicable to affected employees following sudden, dramatic and unforeseen drop in business related to the COVID-19 crisis."
The business' retail and catalog customers have decreased orders because of their own sales losses due to the coronavirus pandemic. The company is also affected by businesses outside of the United States because they have been affected by COVID-19 there as well, Robertson said.
Layoffs are defined as "temporary" and taking place over a 14-day period that began Monday. According to the letter, the company plans temporary layoffs will continue through June 30. They could extend depending on the circumstances of the pandemic by then, Robertson wrote.
Most employees affected are among 362 hourly positions included in the layoffs. There are also 31 salary positions being laid off. The letter stated each job title affected by the temporary layoffs, from a single accounting supervisor to 68 material handlers, 48 operators, 40 press assistants, 29 press assistants and roughly a dozen electricians, among others like mechanics and production specialists.
A week ago, LSC Communications filed for bankruptcy. In a press release April 13, the company announced plans for "business reorganization."
"The Company's decision follows a comprehensive evaluation of opportunities to reduce its debt and better position LSC to compete and deliver exceptional products and services to its clients," the release states. "In its reorganization, LSC is continuing constructive discussions with its lenders regarding strategic alternatives and the terms of a potential financial restructuring plan."
A call to the press relations department of the company Monday was not returned by press time.
Follow Bridget on Twitter @cookebridget or contact her at 608-745-3513.
Concerned about COVID-19?
Sign up now to get the most recent coronavirus headlines and other important local and national news sent to your email inbox daily.