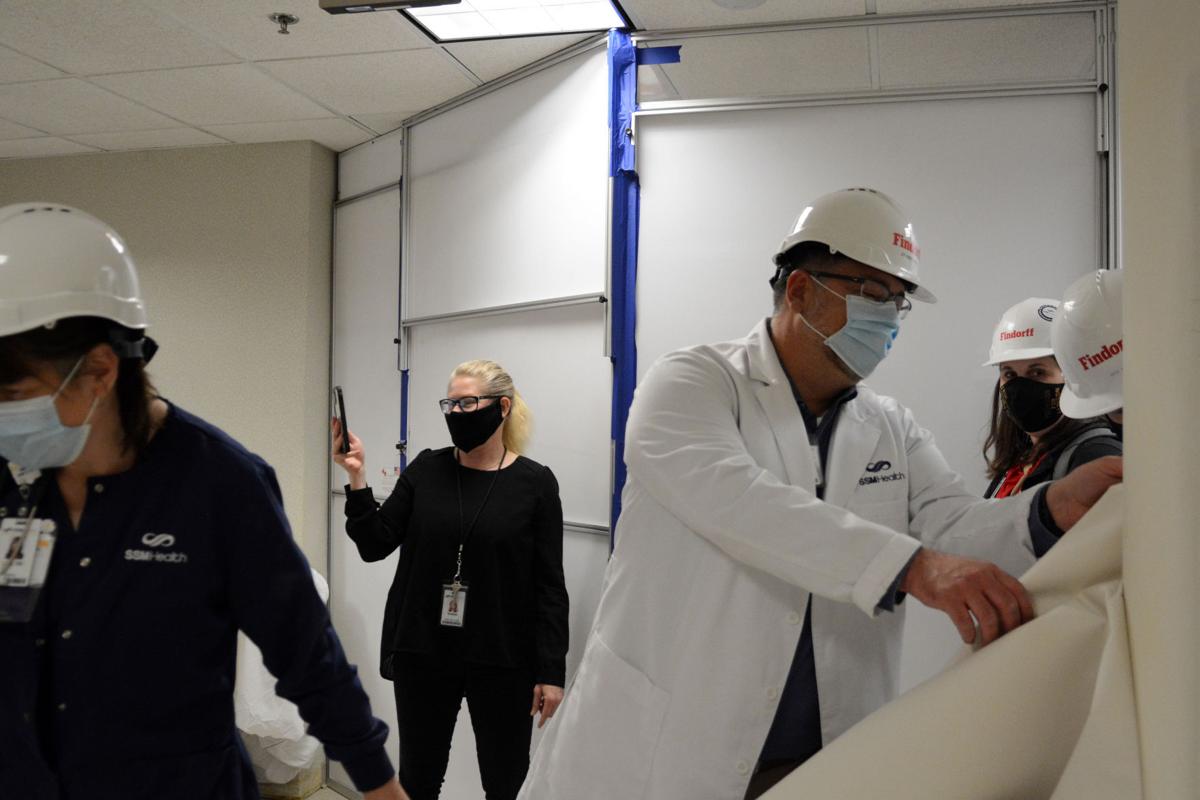 The pandemic has impacted health care in many ways.
At this point a year later, we are focused on restoration and have a continued emphasis on infection prevention, hygiene and safe practices that were heightened during the pandemic. Our goal going forward is to help people refocus on prevention, screening and early detection. We are here for our patient's health and well-being and are providing safe care for preventative screenings and maintenance for chronic illness—two things that are important for good long term health during and after the pandemic.
Our community trusts that SSM Health as a rural health care provider, will always keep their health, safety, and well-being in mind and we will be here for them even during the unimaginable. SSM Health St Clare Hospital-Baraboo received such an outpouring of love and support from our community and we have relied and trusted in them as much as they have entrusted us to care for their friends and family. We held the patient's hands, but our community was holding our hands—and we felt it.
As Melissa Leathers, director of Surgical Services, Endoscopy, & Sterile Processing at SSM Health-St Clare Hospital said, "It was very difficult to come to the hospital every day with the fear of the unknown, but I imagine it was even more difficult to not be allowed to come to the hospital when a loved one was inside. Keeping our community healthy and keeping our staff healthy will always be our goal and commitment in health care."
COVID-19 has changed our world, it has changed some of our focus, but it has never changed who we are working in health care. We have adopted new technology and will continue to utilize virtual visits and training when available. We have increased our supply chain to not rely on a specific vendor or manufacturer. We now have rapid testing available for urgent and emergent results which can affect an entire patient encounter, keeping the patients and staff safe. We have increased our personal protective equipment that we wear every day. We have had to make adjustments to schedules to keep waiting rooms spaced yet allow patients to have a family member accompany them. Nursing staff had to get creative with different ways to connect with patient's family members by using technology such as Facetime and Zoom meetings.
As Treazure Kotlowski, RN, at SSM Health St Clare Hospital-Baraboo said, "COVID has taught me how resilient people can be and how well community can pull together. It taught me how to be flexible and open to change, and if there is one word that I think sums it up, it is togetherness." Health care may look a little different now, but we will still be the same strong united SSM Health team providing exceptional and compassionate care now and into the future that went into the storm.
Heather Sloan, senior marketing & communications consultant, SSM Health St. Clare Hospital-Baraboo.