Creating a safe bicycle route through Baraboo could get the city placed on a national route system and generate grant money.
On Monday, the Common Council's public safety committee voted 3-0 in support of a route through the city that could put Baraboo on U.S. Bicycle Route 30. The committee's recommendation will go to the full council. The Parks Commission approved the route April 9.
The route would follow city streets — from Sauk County Highway W near Walmart east to South Boulevard, past City Hall to Water Street, then to the Maxwell-Potter Conservancy — and would be marked by signs.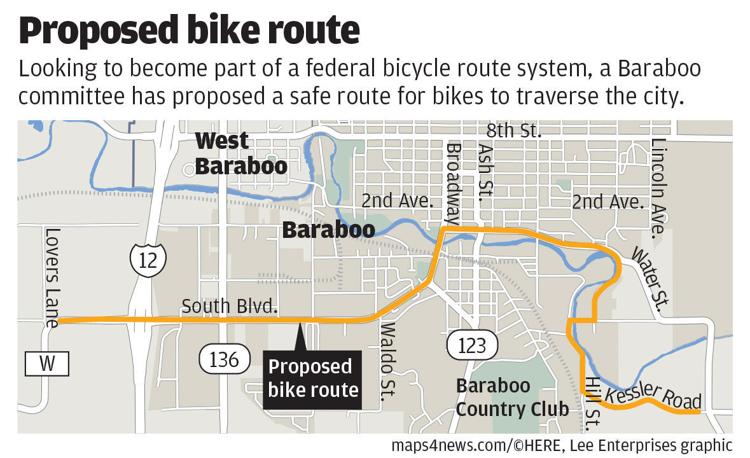 Alderman Phil Wedekind said signage could make Baraboo more bike-friendly. "It would be nice to have signage up there," he said. "Where the money's coming from, I don't know."
The Bike Federation of Wisconsin, which is working to extend Route 30 from La Crosse to Milwaukee, provides signs on state highways and lands.
Local municipalities are responsible for their own signs. Parks Director Mike Hardy said putting Baraboo on the federal map would make the city eligible for grants that could cover signage.
City leaders hope to mark the route this year. Hardy has worked with Route 30 organizers since 2010 to bring the route through town. They approached him recently seeking an approved route through Baraboo.
Once complete, Route 30 would run from Massachusetts to Idaho.