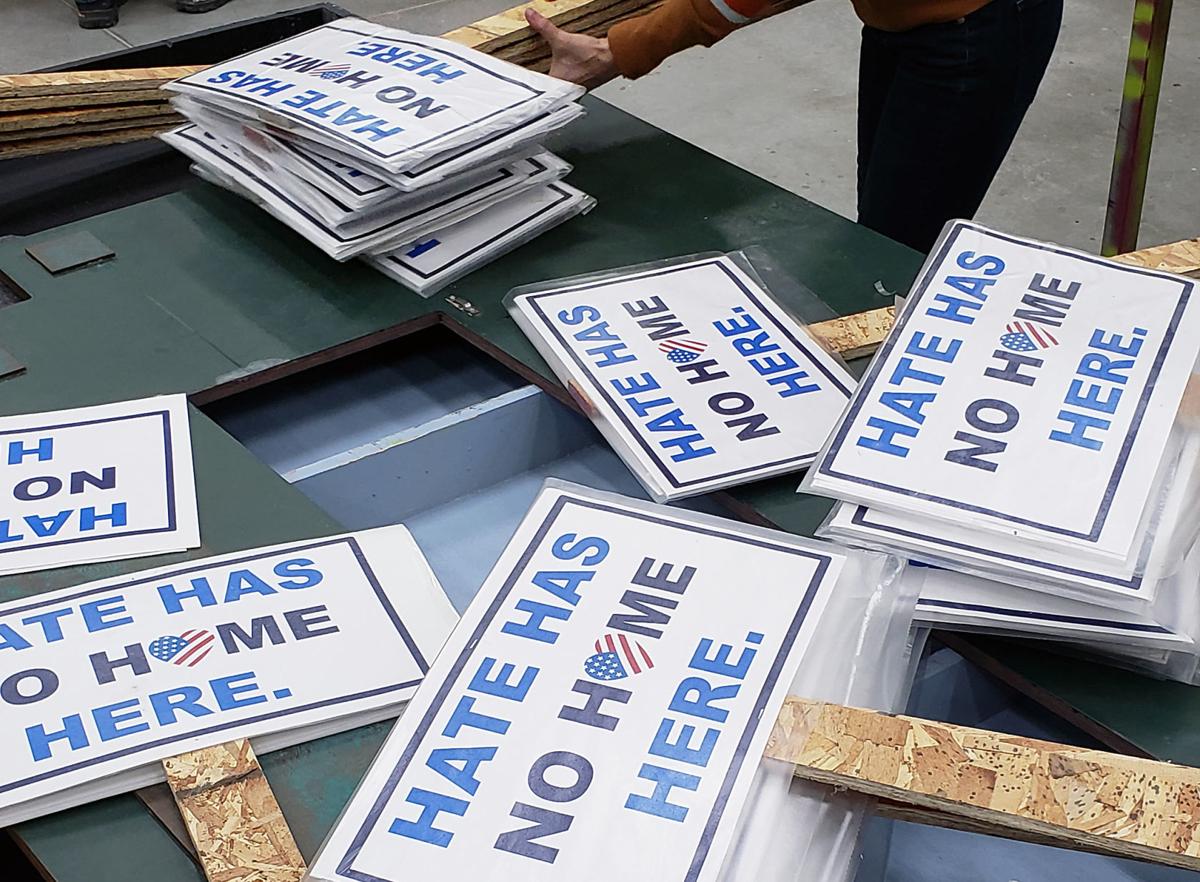 Residents across Sauk County found white nationalist propaganda in their mailboxes Monday.
Under a heading reading "WHITE LIVES MATTER," the single page lists links to several websites promoting nationalist and anti-Semitic views. It was found in Baraboo, Reedsburg and Spring Green mailboxes. Fliers also were placed on vehicles in Wisconsin Dells.
The distribution came just days after a fatal shooting at a Pittsburgh synagogue. The flier's source is unknown.
"It's here. We're part of this mess," said Russ Schider, who found the literature in the mailbox at his Baraboo business. "Those people who are doing this are feeling empowered right now. It's intimidating."
Baraboo Postmaster Karen Caylor said several carriers spotted the fliers and removed them. It's illegal to place anything in a mailbox without postage.
"There have been several reports of these items around the Baraboo area," she said. "We do not know who or what group distributed it."
Residents of the Buckhorn neighborhood outside Reedsburg also received the flier. Scott Rawson said he was troubled upon finding it, but relieved to learn his neighborhood wasn't specifically targeted. "I was very happy to find out how widespread this was, because it meant it was probably not one of the neighbors here in my community," he said.
Rawson said nationalists have been emboldened by the election of President Donald Trump, who has dispatched troops to block thousands of refugees from Central America at the U.S. border. "Knowing that this is the new norm in Trump land is very disturbing," he said.
"I was creeped out. Especially after the weekend," Schider said. "People should be aware it's here."
In Spring Green, residents found fliers in their mailboxes and on their cars. Residents reported spotting someone in a car with Illinois license plates distributing them. A woman received an identical flier in Gary, Indiana, last month.
Some Spring Green residents responded to the fliers by placing yard signs reading "Hate has no home here." Words Matter, a local group dedicated to addressing and extinguishing hate speech, led the effort. Materials were paid for by local businesses and community members.
Follow Ben Bromley on Twitter @ben_bromley or call him at 745-3507.