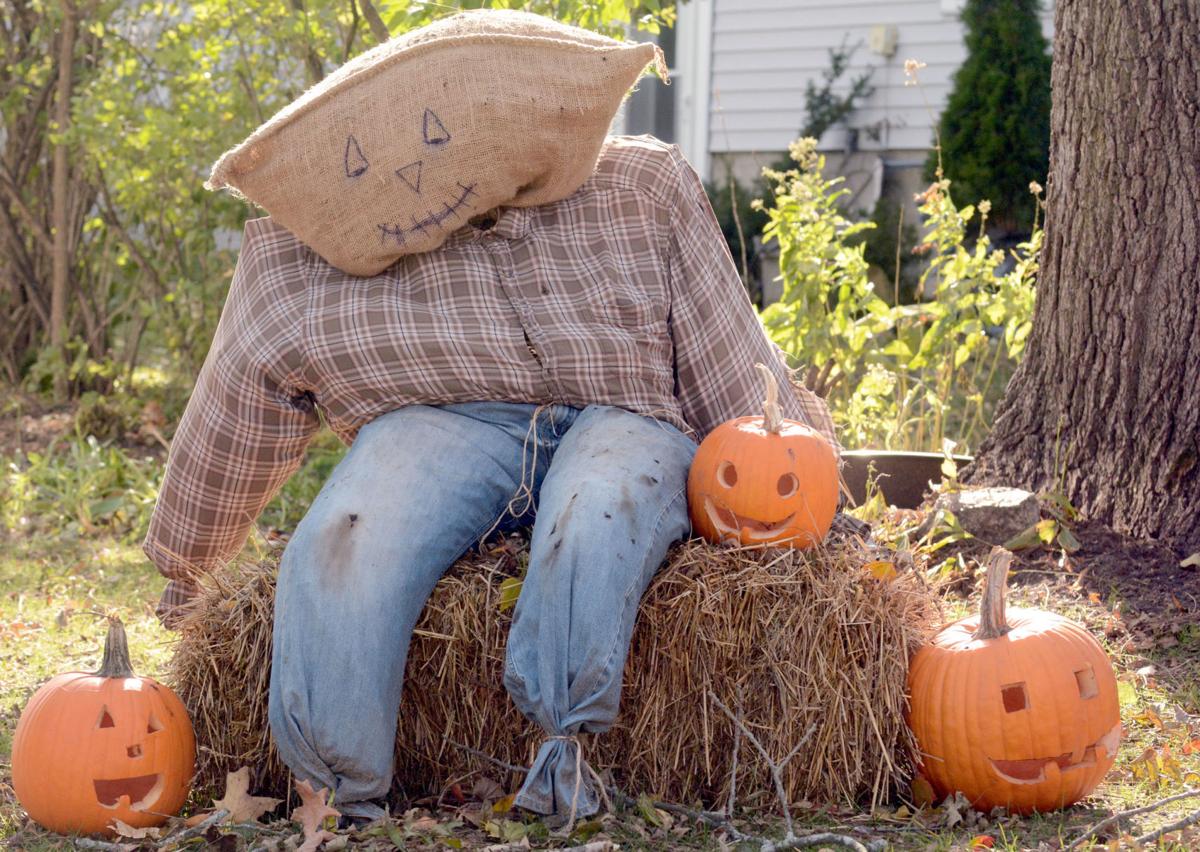 As Halloween approaches, it may be tempting to spend nights curled up on the sofa with a cup of hot chocolate and a good scary movie.
But for those looking to get out of the house and experience some fun — perhaps even paranormal — activities over the next few days, there are plenty of options in the Baraboo area.
Baraboo Tours will host haunted walks on Friday and Saturday night. For $12, or $10 for those who book ahead, Shelley Mordini will showcase parts of the city that may bring about goose bumps.
The list of stops includes a downtown building's basement, where the city's first morgue was located. For unknown and perhaps spooky reasons, Mordini said, there has been significant turnover among the businesses that have occupied the above storefront.
Mordini began taking note of the city's eeriest locations when she hosted a historic tour several years ago. She also has collected stories, including one told to her by numerous city residents that involves a pack of howling "ghost wolves" that runs along the banks of the Baraboo River in a "swirling mist" during full moons.
"You can hear them running, but you don't see them," said Mordini, who also offers haunted rigshaw tours for those who want to relax while being horrified.
Mordini also will host a special spirit walk Friday night that will start with a tour of the Driftless Glenn Distilery and end with a wine sampling at Con Amici Wine Bar. That one requires a reservation, and is $26 per person.
For those looking to get scared for a cause, the Wisconsin Big Cat Rescue in Rock Springs will host a kid-friendly "Trick or Treat with the Big Cats" on Saturday and Sunday from 10 a.m. to 5 p.m.
Rescue founder Jeff Kozlowski said the free event allows children to get a close-up view of the rescue's lions, tigers and leopards while collecting some candy. Kids also can watch the cats do their "own version of carving a pumpkin," he said.
The event will feature a food tent with plenty of options to raise money for the rescue, and donations are welcome.
"We call it a reverse zoo for a couple days," Kozlowski said. "The cats get to watch all the people wearing costumes."
Anyone looking to feel a chill run down their spine might want to head over to the Ringling House Bed & Breakfast in Baraboo from 7 p.m. to 10 p.m. Thursday through Saturday. The Phantom Carnival Haunted House costs $12 per person, or $15 at the door, and may not be suitable for anyone with a heart condition.
Money raised from that event will support a nonprofit established to improve and protect the Ringling estate, located off Eighth Street.
Another haunted house will be open nightly from 5 p.m. to 10 p.m. through Oct. 31 at the Sauk County Fairgrounds in Baraboo. The entry fee is $5.
Also at the fairgrounds, the sixth annual Tractors, Trunks and Treats event at will take place from 11 a.m. to 2 p.m. on Saturday. It's an opportunity for young children to collect some candy without having to cross streets and deal with traffic.
Volunteers park decorated vehicles on the fairgrounds, and costumed kids go from station to station gathering sweets. Organizers bill it as "tailgating and trick or treating combined into one."
Citywide trick-or-treating will take place from 4 p.m. to 7 p.m. Oct 6. 31
Follow Tim Damos on Twitter @timdamos or contact him at 608-745-3513.
Be the first to know
Get local news delivered to your inbox!