One month into the mandated closure of dining in at restaurants and bars, local businesses have made difficult adjustments to maintain after Gov. Tony Evers recently extended the safer at home order to May 26.
"Your concern is survival," said Jackie McGowan, co-owner of Jack's Tap in Portage. "We're just grateful that we're here. It's really been difficult, but we're doing the best we can."
For Alonso Aranda, co-owner and manager of La Tolteca, the hardest task Virus changes prompt new business strategies brought on by the COVID-19 pandemic was cutting staff members.
"I mean, what do you say?" Aranda said, describing laying off about half of his employees. "That's the hardest thing, choosing who gets to work."
In Baraboo, even a business that relies largely on takeout orders initially lost nearly half of its business the first week of the shutdown in mid-March. Aixin Lee, manager of Wok King, said the business lost roughly 40% in its first week of limiting customers due to coronavirus. The family business is grateful for supportive customers and has seen incremental growth in their revenue since the shutdown a month ago.
"It's probably not as good as we usually are, but it's not as bad as in the beginning," Lee said. "A lot of people are saying thank you for staying open and being generous — more so than usual."
Lee said they had to cut two cooks to adjust to the change in revenue. For Aranda, trying to stretch every dollar means he keeps workers who are important to his business. That means he is not paying himself as he manages his business.
"I'd rather keep my workers, because without them I have nothing," Aranda said. "Without my workers, I'm nobody."
McGowan said she and co-owner Tara Glendenning have been fortunate; most of their staff is part-time with other jobs to possibly rely on. But with a shift from largely bar service to food, the costs are higher and there is more staff needed in the kitchen, even as they cut hours of their full-time cooks. Both have been working every day at Jack's since the mandate was issued, McGowan said.
Aranda also has an issue with not being able to sell alcohol. The manager said his business, which largely depends on margarita sales, has to be kept afloat with meals that now cost more because takeout orders need supplies like plastic utensils and containers. Bills from before the pandemic kicked in still need to be paid, Aranda said.
According to the Safer at Home order, restaurants and taverns can sell carryout, sealed alcohol in a face to face transaction at the restaurant. However, it requires a municipal ordinance to ensure all types of liquor licenses allow for the sale.
Portage City Administrator Shawn Murphy said while establishments can sell beer or wine, customers are not allowed to purchase liquor in small bottles for a mixed drink at home like Aranda hopes to do with margarita mix and tequila.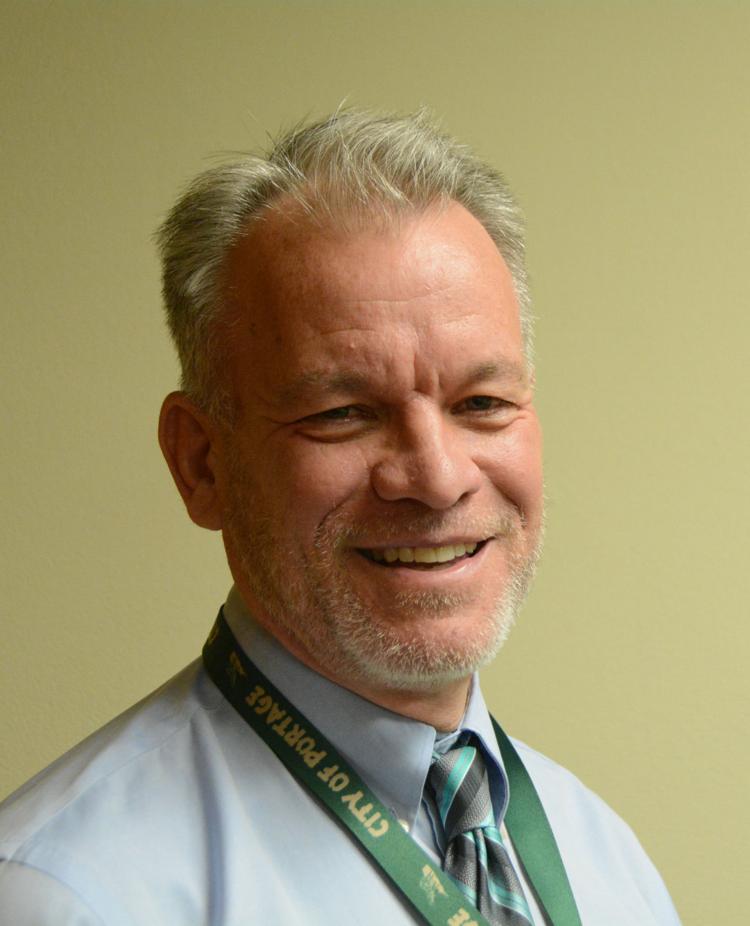 Murphy said the city plans to draft an ordinance through the Legislative and Regulatory Committee in May. The move was prompted after receiving "a few requests" from local business owners, he said. Because it would require two readings by the Portage Common Council, the ordinance would at the earliest not pass until mid-May. Murphy said it has to be finalized, but language in the ordinance would likely make such sales a permanent option even after the global pandemic ends.
Aranda has been calling for an emergency meeting of the city to allow immediate liquor sales.
"It makes me feel like the city is not supporting small businesses," Aranda said, citing frustration over slow action by officials.
Baraboo Burger Company also has a limitation on its revenue because of a lack of alcohol sales. General Manager Michelle Bahe said the community "has been super supportive" even as staff adjusts to different tasks without customers to serve.
"It's a new kind of normal," Bahe said.
They have been maintaining their staff, she said, only losing those who have children or other home-based responsibilities that take precedent over work.
"We, right off the bat, told people, 'If you want things to do, we'll find something for you to do,'" Bahe said. During the semi-closure the business has been improving in other ways by finishing "all those things you never think you have time for," she said.
Bahe said she has seen community support play a heavy hand in their success as they adjust to curbside orders. They launched Because Baraboo Cares and have been providing donated meals to people who "keep the city going" like healthcare and public workers.
"I think many businesses in the community would say this: Baraboo has just been awesome," Bahe said. "We definitely wouldn't be here without that support."
McGowan said Jack's Tap almost wouldn't be maintaining its operation without supportive customers who also need the business to feel some normalcy and comfort during a pandemic where no one is certain who might get sick or when economic ruin will hit. Their Friday fish fry is what has kept them going, she said.
"We're glad to be there for that," McGowan said. "We do what we have to do to keep going. None of us were prepared for this. We just all need to stick together."
Follow Bridget on Twitter @cookebridget or contact her at 608-745-3513.
Concerned about COVID-19?
Sign up now to get the most recent coronavirus headlines and other important local and national news sent to your email inbox daily.