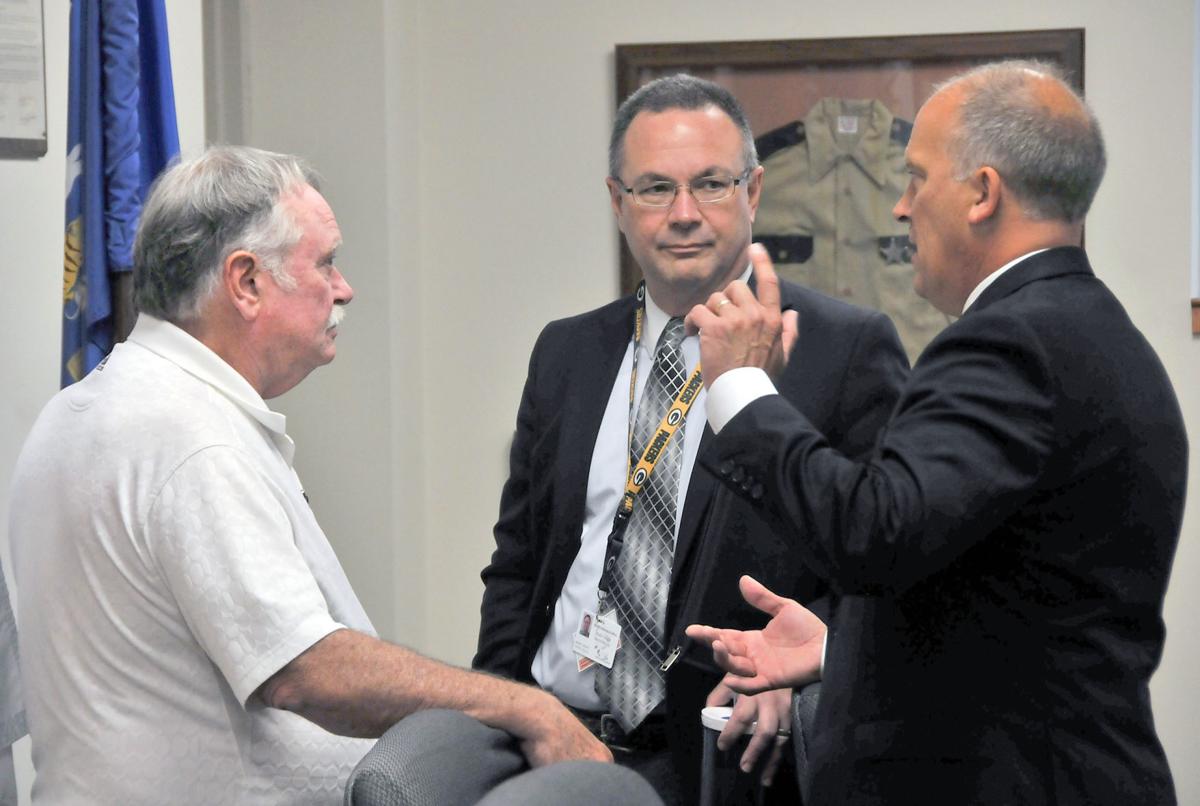 State prosecutors on Thursday charged a Sauk County Board member with possession of child pornography.
Documents show the state Attorney General's office has charged Supervisor Bill Wenzel of Prairie du Sac with five felony counts.
Details of the charges were not immediately available Thursday because prosecutors have asked a judge to seal the criminal complaint and arrest warrant until Wenzel has been taken into custody.
Reached by phone Thursday afternoon, Wenzel said he was not aware of the charges and declined to answer questions. "I'm not going to comment," he said.
The state's online court records system and a proposed arrest warrant filed in Sauk County Circuit Court Thursday disclosed that the five charges against Wenzel were for possession of child pornography.
The online entry was altered sometime later in the day to remove the specific charges. It now discloses only that Wenzel was charged in a felony case. A phone call to the Wisconsin Department of Justice on Thursday afternoon was not returned.
A search warrant signed by a Dane County judge last week alleges that on Jan. 28, a computer shared a video showing a child engaged in sexual activity. The DOJ issued a subpoena to an internet service provider for information related to the computer.
The warrant states the service provider identified Wenzel as the subscriber for the account associated with the online activity.
The search warrant alleges that a DOJ investigator conducted surveillance Feb. 12 at Wenzel's home to confirm that he lived there. It goes on to say the investigator also had been at the residence the day before to confirm that WiFi signals in the area were secure and not open access.
Investigators later searched Wenzel's home and confiscated numerous electronics and storage devices, according to the Dane County filing.
The search warrant states the DOJ presented it to a Dane County judge in order to avoid any potential of a conflict of interest, noting that Wenzel is a Sauk County Board member. The document says Sauk County District Attorney Kevin Calkins has recused himself from the matter and the DOJ is prosecuting the case.
Wenzel's attorney, Chris Van Wagner of Madison, said he contacted prosecutors on Thursday and made them aware that his client will voluntarily appear at an upcoming court date, possibly next Wednesday.
Wenzel is a longtime supervisor and previously served as the board's chairman. He currently serves in a leadership role, having been elected by his peers to the powerful Executive and Legislative Committee.
The panel oversees the county's highest-ranking administrative officials and is responsible for "intergovernmental relations and affairs." It monitors board rules and weighs in on proposed state laws affecting the county.
Wenzel also serves on a number of other panels, including Law Enforcement and Judiciary. He chairs the board's Conservation, Planning and Zoning Committee.
"I'm shocked and surprised," said Supervisor David Riek of Spring Green, who chairs the Law Enforcement and Judiciary committees.
The charges against Wenzel come on the heels of a separate controversy in which another county board leader, Wally Czuprynko of Lake Delton, was ticketed for shoplifting.
Czuprynko also serves on the Executive and Legislative Committee. The board voted 17-7 last week against reprimanding him, saying his public and private apologies were sufficient.
Follow Tim Damos on Twitter @timdamos or contact him at 608-745-3513.
Be the first to know
Get local news delivered to your inbox!