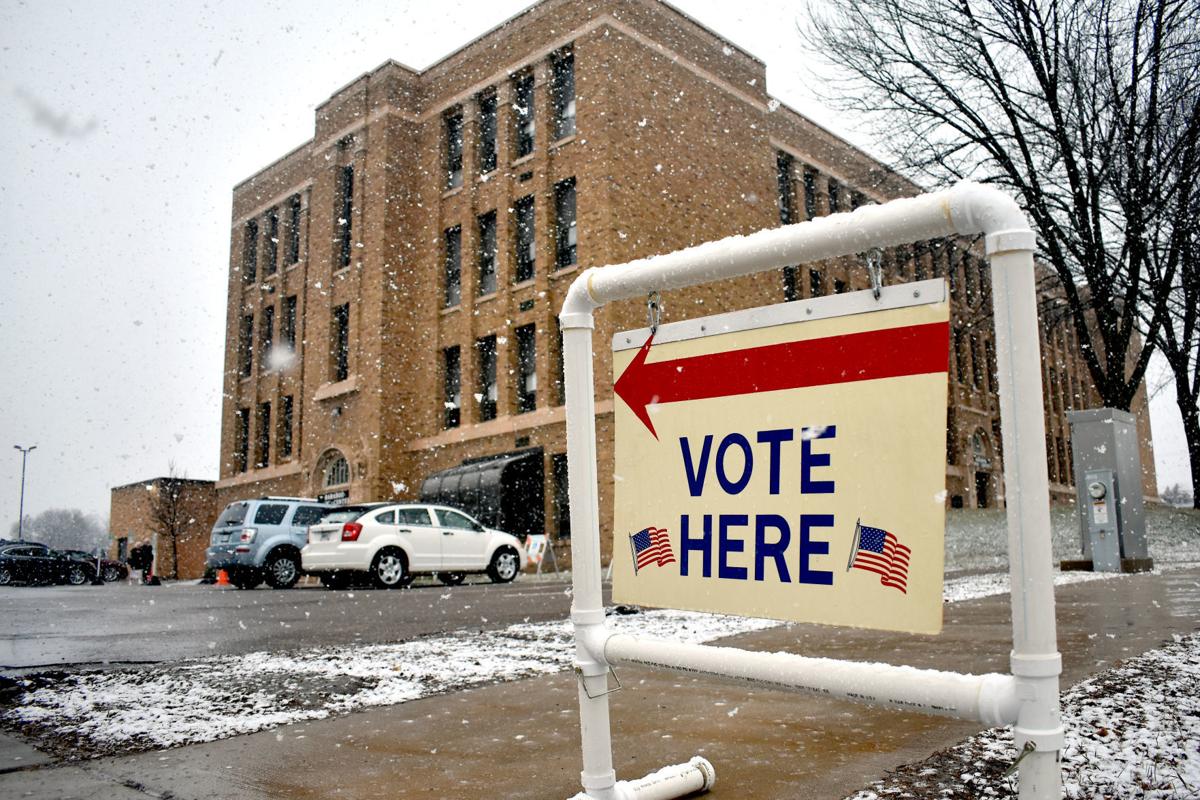 Voters in Sauk County will have a wide selection of candidates for the Board of Supervisors with many races among the 31 seats to be decided in the April 7 election. Several of the races will require a primary, which will be held Feb. 18.
District 2: Thomas Kriegl (incumbent), Terry M. Spencer
District 5; Bob Newport. Peter Kinsman
District 6: John S. Dietz (incumbent), Rebecca M. Klitzke
District 7: Mark Waldon, Delmar Scanlon
District 9: Tommy Lee Bychinski (incumbent), Carrie Johnson, Duane Janzen
District 11: Glen T. Johnson (incumbent), Richard M. Flint
District 13: Kristin White Eagle (incumbent), Joesph Prantner
District 15: Peter Vedro (incumbent), Kevin Schell
District 16: John A. Miller (incumbent), Thomas Dorner
District 18: Michael Plautz, Tim Stieve, Robert F. Nelson
District 22: Jean E. Berlin (incumbent), Domingo E. Leguizamon, Donald Stevens
District 23: Kevin Lins (incumbent), Dennis B. Polivka
District 25: Brian L. Peper, Sandy May Cook
District 27: Carl Gruber (incumbent), Jim Bowers, Scott K. Alexander
District 28: William Hambrecht (incumbent), Mark "Smooth" Detter
District 29: Bartley Mauch, Paul Hefty, Joel Chrisler
There will be other local races in the spring election:
Baraboo School Board
Six candidates are vying for three seats on the Baraboo School Board.
Incumbents Doug Mering and Tim Heilman will be running to retain their seats. Board member Gary Cummings submitted paperwork declaring that he won't run again, according to district Administrative Assistant Ellen Weiland. Cummings has served on the board for 15 years.
Newcomers Jim O'Neill, Paul Kujak, Gwynne Peterson and Chasity Gabrielson will be challenging the incumbents in the April 7 election.
Baraboo City Council
Current officeholders are the only candidates for the April municipal elections in Baraboo.
There is also an empty slot. John Alt, who took office as the council member overseeing District 7 after a lucky card draw in April 2014, has filed papers of noncandidacy.
Alt said he wants to spend more time with his children and grandchildren, and at a residence he owns in Florida, where the weather is much warmer.
"And I can't wait," Alt said.
City Clerk Brenda Zeman noted that only three people have filed completed nomination papers: Phil Wedekind, Heather Kierzek and Jason Kent.
Wedekind of District 1 and Kierzek of District 8 are both incumbent candidates. Kent was appointed Nov. 26 to replace outgoing Scott Sloan, who vacated the seat because he moved out of the district.
Alt said he has not heard of anyone interested in his seat, but he encourages anyone interested in serving as a council member to contact the city to find out how to run before April 7.
Two seats on the Baraboo Police & Fire Commission, held by incumbents Paul Kelly and Robert Madalon, are open on the spring ballot. Only one person, Joseph Viney, has filed nomination papers, according to Zeman, who added that Kelly will likely run as a registered write-in.
Tuesday was the filing deadline for interested candidates to run for office. They are required to collect 50 signatures from the people they would be elected to represent and file the nomination papers with the city by 5 p.m. that day. Candidates can still register to run as a write-in candidate or run as an unregistered write-in candidate once that registration deadline has passed.
Editor's note; This story was updated, Jan. 8, 2020 to include two additional races for the Sauk County Board of Supervisors. 
Be the first to know
Get local news delivered to your inbox!