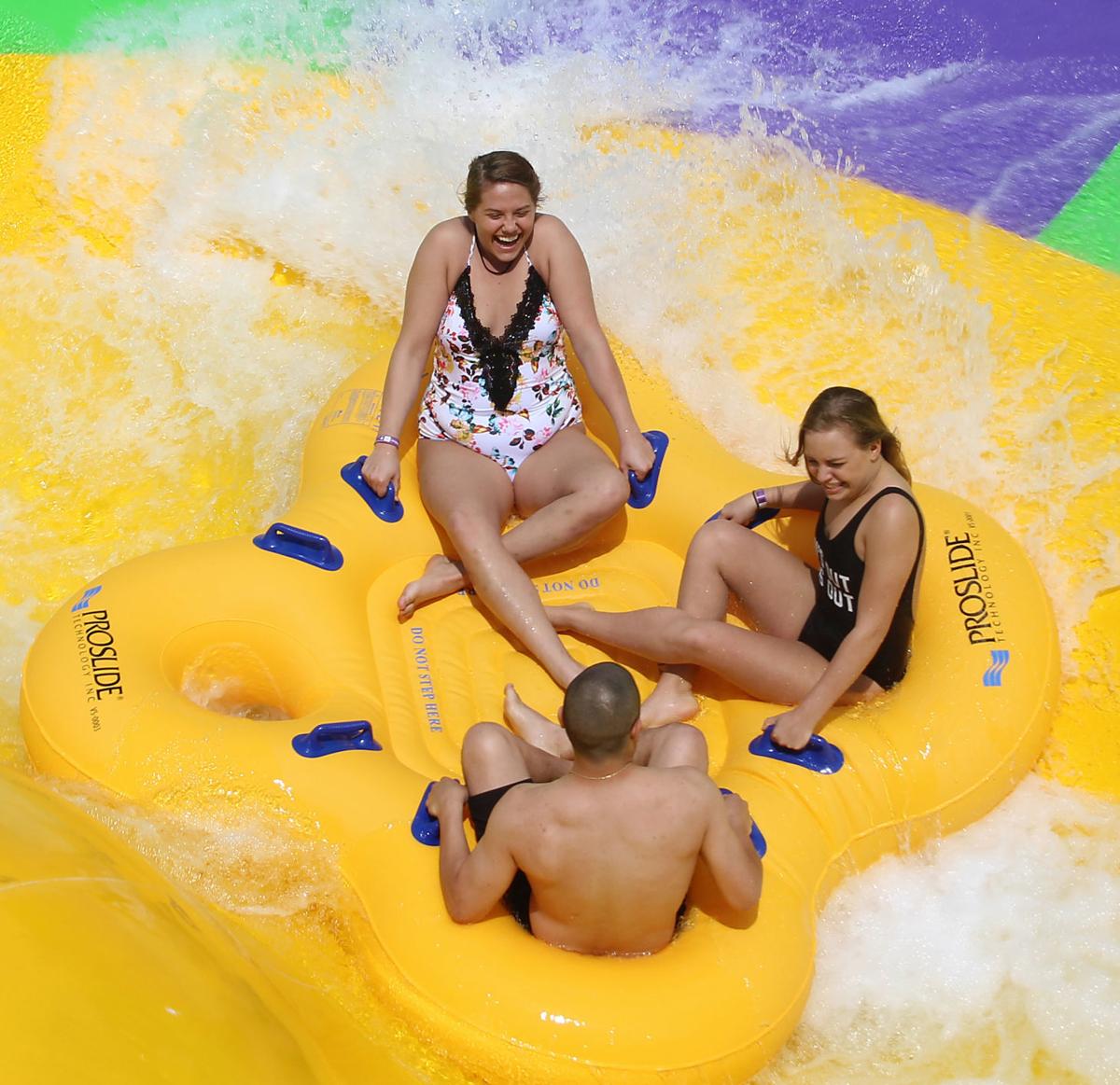 Following major business closures due to COVID-19, Sauk County's sales tax revenue is down $2 million and the county's finance committee is looking at ways to recover as businesses begin to reopen.
The county is projecting a loss of more than $2 million in sales tax revenue due to closures — about 20 percent of its budgeted $9.8 million sales tax revenue for the year.
"That's a pretty good-sized number," said Kerry Beghin, the county's finance director. "We don't really know the impacts of this yet, it depends on how long this lasts."
The projected losses are from April and the beginning of May, and there is hope that that will be the extent of it for the year, said Finance Committee Chairman Marty Krueger of Reedsburg.
The committee at its meeting last week discussed how the county might recover from these losses, once major tourist spots like resorts in Lake Delton and Wisconsin Dells are able to open again.
Krueger suggested having an analytics consultant with the Wisconsin Counties Association address the committee to look at projections and help figure out how the county may recover from the losses.
"The unique thing about the Dells is it's its own little micro economy. The businesses there are so intertwined and related that it is it's own economy," Krueger said. "By that time, Memorial Day will have passed and I think we'll have a little indication of how the Dells are going to open and what they're going to see as they do open. And even if they are open, if people come."
Starting this week, some resorts like the Kalahari Resort in Lake Delton are beginning to open with limitations. Kalahari has opened its lakefront villas and golf course, but will keep the full resort and resort amenities closed until May 27, according to its website.
Mt. Olympus in Wisconsin Dells is planning to reopen May 26, with an "overnight guest exclusivity" policy, which means overnight guests with an outdoor water park or theme park will not be sharing those amenities with visitors taking day trips to allow for social distancing, according to a press release from the resort.
Supervisor Mike Flint, of Reedsburg, expressed concerns that despite reopenings and potential recovery, revenue losses from this year might still impact future county budgets.
"A couple of the things that we haven't addressed yet, we're looking at sales tax, but road aids and shared revenues from the state down the road will be impacted by what's going on now," Flint said. "It may not just be the impact on our budget now, it's actually going to be affecting us down the line. This isn't just a one-year issue, I think it's going to move into next year too."
The committee discussed banning non-essential departmental spending. Neighboring Columbia County's comptroller in early April recommended the same for its departments.
Dave Bretl, Sauk County's interim administrative coordinator, suggested the committee and county department heads begin the 2021 budget process next month, and decide what cuts might be necessary. It could include furloughs or the use of reserve funds, Bretl said.
Concerned about COVID-19?
Sign up now to get the most recent coronavirus headlines and other important local and national news sent to your email inbox daily.