Kirk Knight would be the first person to say he isn't someone to trust to finish things.
"I had all these grand schemes and I'd start something, and then I didn't think I was worthy of reaping the rewards," Knight said. "So then I'd quit everything."
He was especially doubtful, even as he petitioned to be included, of his success in the Sauk County Adult Treatment Court Program.
"When I first got accepted into the program, I knew I was just prolonging the inevitable," Knight said. "I knew that I was going to mess it up, like everything else, and I was going to go back to prison."
But this one was different from all the others, he said, as the structure helped him make the decision to put all of his effort toward shaking the drugs that no longer provided comfort to him. They were a vice that was no longer effective, he said
"I personally believe the program is just amazing," Knight said. "There's nothing else like it; it saves lives. If you want to change and you have the ability to be in a program, this is what you want to be in."
Knight felt he had a lot to make up to the people of Baraboo, his hometown, when he began the program in January 2019. Some currently still addicted to drugs had their first experience with him, others were affected by the crimes he committed to ensure he could maintain his habit.
A kind family took him in and showed him stability. The structured program, with its constant need for accountability and required community service, provided a place for 40-year-old Knight to thrive, something he didn't have before. That's why he believes in the program; it worked when others didn't. And he said he's "probably" been in every treatment program available, so he knows its effectiveness.
"I was making amends," Knight said. "I came out guns blazing. I dedicated my life to being a man of integrity."
Knight said his life "changed completely" when he decided drugs could no longer be a part of his life. Eliminating drugs included ending associations with the people he knew as a result of his drug use. Knight said it was good to embrace those who wanted to see him change for the better and shed the burden of acquaintances who he said were only friends because he had substances to offer.
One of the positive influences was Amanda Hanson, Sauk County Justice, Diversion, and Support case coordinator, who he counts as a reason for his graduation.
"It's heartwarming and just amazing to see them grow," Hanson said of program participants. "I've seen a lot of these individuals when they were in the criminal justice system, so seeing them on the site and actually succeeding and being healthy is amazing. These two have done a miraculous job."
Kirk Knight and his co-graduate mark 18 total program graduates since the program began in 2016. Participants undergo the program in five phases, with the fourth being the point when restrictions are eased within the structured system, Hanson said. Those who take part are generally people who have experienced the court system more than once. Hanson said there are about four or five each year and noted that graduates can take up to 24 months to complete the program, giving them time to adjust in the beginning.
"Each individual comes with their own story and their own complications with their lives," Hanson said. "It takes time to work through those things and for some people, it takes a long time to work through."
Knight said what led him to heroin 22 years ago was a feeling of being useless and much self-loathing. He had been on probation or under parole restrictions since 1997 for drugs and other non-violent offenses, like dealing drugs. In 2017, he switched to methamphetamines and cocaine use. For roughly a year after that, Knight "had a clean stretch of time," but relapsed and felt he should be honest so he informed his parole officer, he said.
The Sauk County Adult Treatment Program was an alternative to his revocation and return to prison. Knight wrote a letter explaining why it would be a better option for him. He didn't think he would be standing at the front of the Sauk County Board Room roughly 15 months later, accepting a certificate and determined never to use drugs again.
For Knight, using illegal drugs now is relatively unimaginable. He removed the negative influence and he said relapsing is unlikely because there is no longer an enticement to return to his old life. It doesn't offer him anything he wants anymore, Knight said.
"I look back at the zombie that I was and there's absolutely nothing appealing about that; nothing," Knight said. "I can't think of one positive from that entire span."
Sauk County Circuit Court Judge Michael Screnock conducted the graduation ceremony Friday at the West Square Building. From behind a black face mask, Screnock noted how important the steps Knight took were to his success and that the program is not an easy one. Graduates need to be "willing to do hard work" and "put in the time and effort to assist themselves in overcoming addiction," Screnock said, adding that graduates will continue to have some type of struggle to stay away from drugs in the future.
The program has had three graduates convicted of a new crime after graduation, according to statistics provided by Hanson. There was one graduate convicted 24 months after graduation, a rate of 5.6%. The program had two graduates convicted 36 months after graduation, a 11.1% recidivism rate. The national average of rearrest for treatment court graduates is 27.5% within two years of graduation.
Screnock expressed faith in their future and said Knight was especially noteworthy because of his time in prison.
"We have two individuals that I can, with great surety and certainty say, 'I'm proud of them,'" Screnock said. "When I look at both of them and where they were, and who they were, when they started our program, and the struggles they went through and the steps they took while they were in court; they should be proud of the work they've done."
Now Knight's primary focus is starting a family. He currently works two jobs, one in Baraboo and the other in Sauk City, while studying at the University of Wisconsin Platteville Baraboo Sauk County to obtain an associates degree in business. He plans to go on to get a bachelor's degree in hotel management while joining an upstart company as a manager.
"This program helps you become a better person," Knight said. "Life is good once you start living."
Leofilos family at Marquette County Courthouse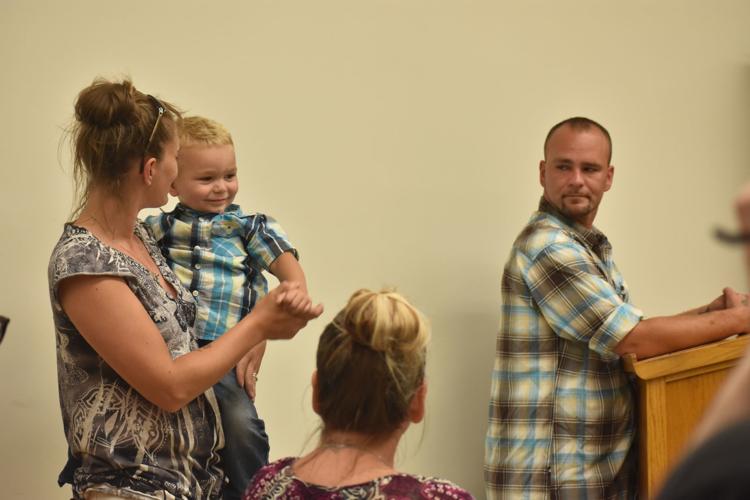 Charles Leofilos hols son Nyko, 2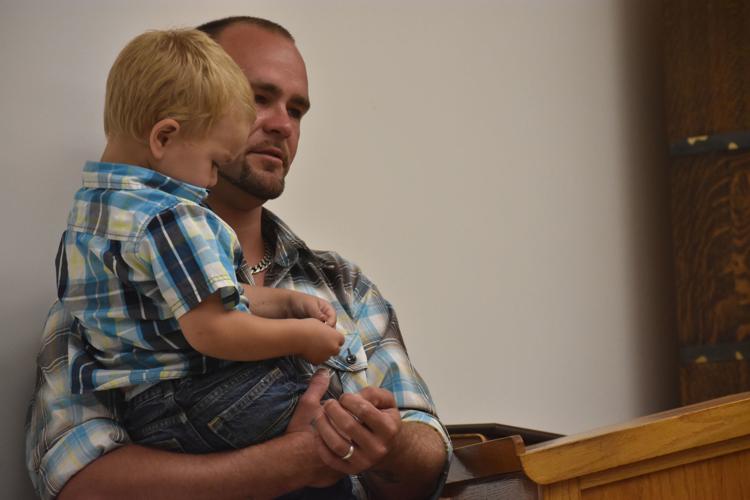 Nyko, 2, and dad Charles Leofilos
Nyko, 2, at podium with his dad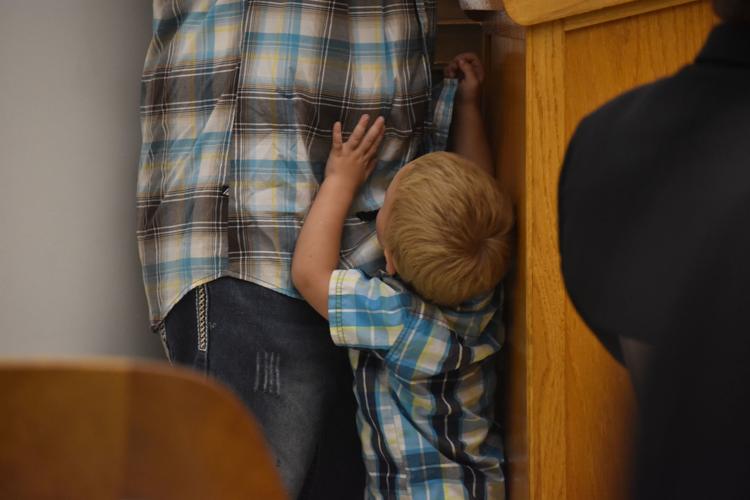 Christina Leofilos and son Nyko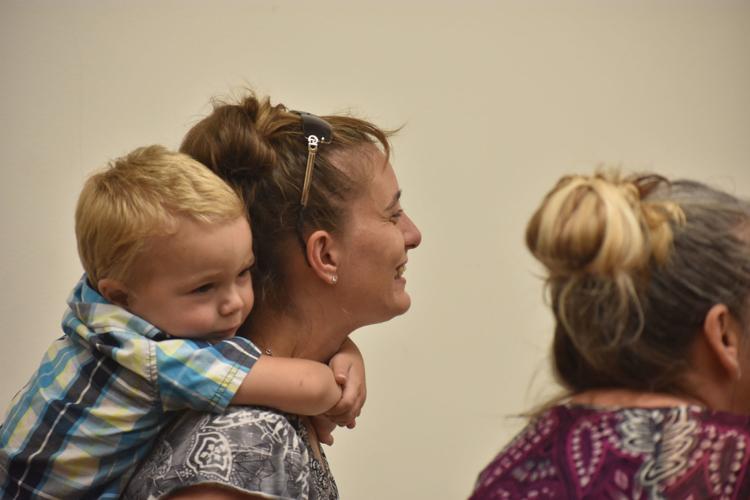 Judge Hendee at drug treatment court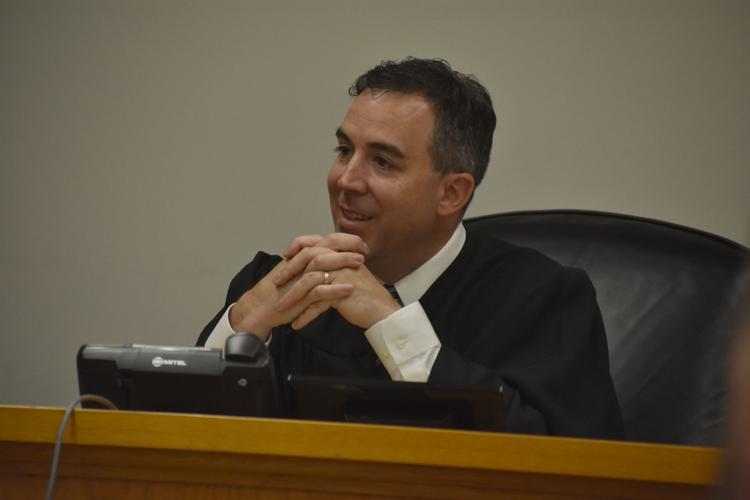 Bernard Bult offers medallion to Charles Leofilos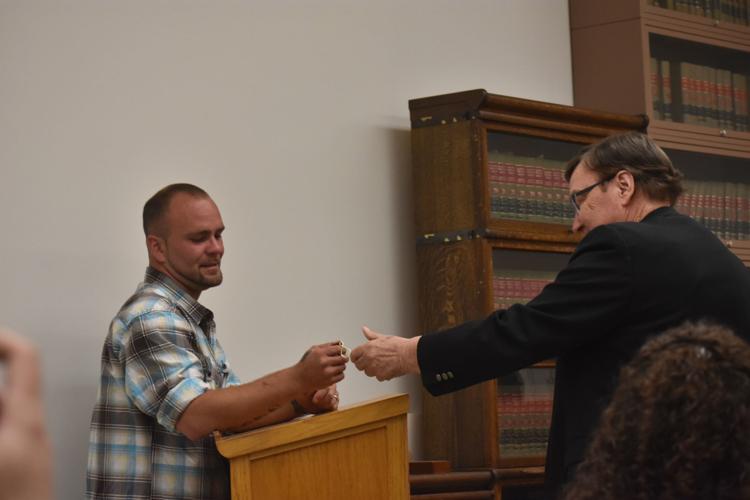 Judge Hendee congratulates Charles Leofilos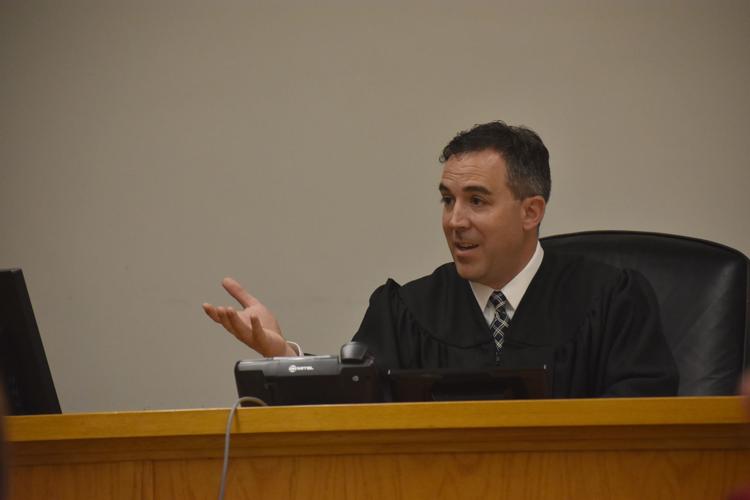 Mark Gumz at drug treatment court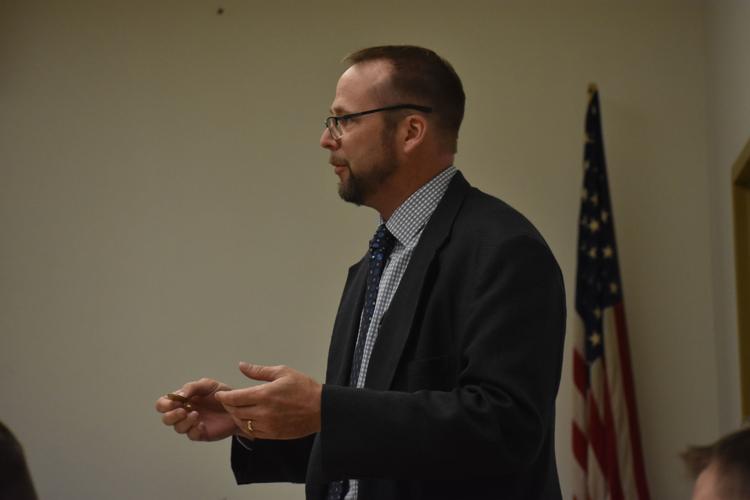 Treatment court members and former judge Bult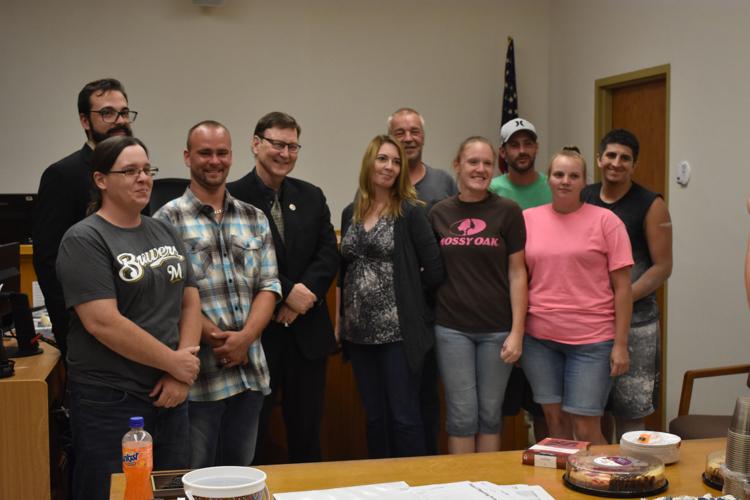 Former judge Bult commends drug treatment court members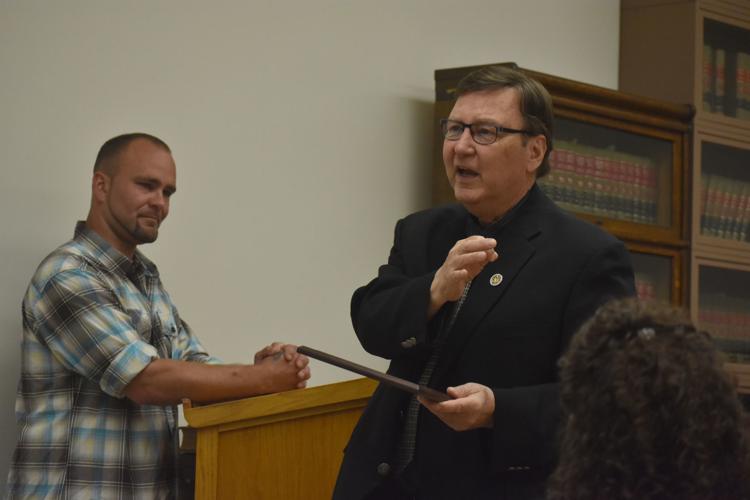 Charles Leofilos smiles at family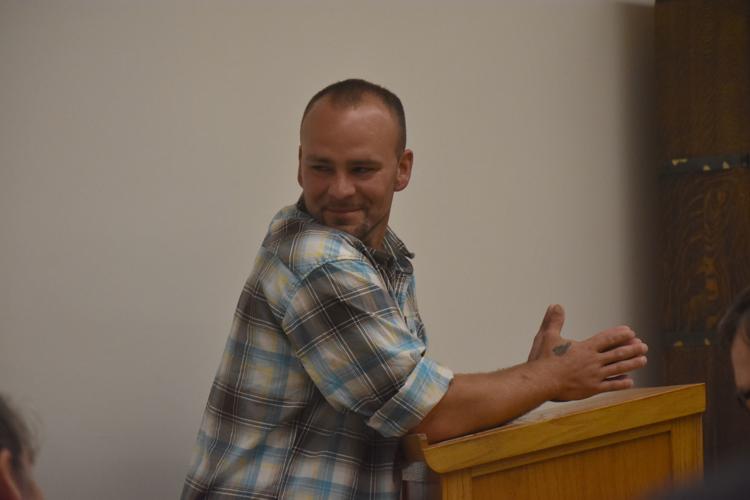 Follow Bridget on Twitter @cookebridget or contact her at 608-745-3513.
Be the first to know
Get local news delivered to your inbox!