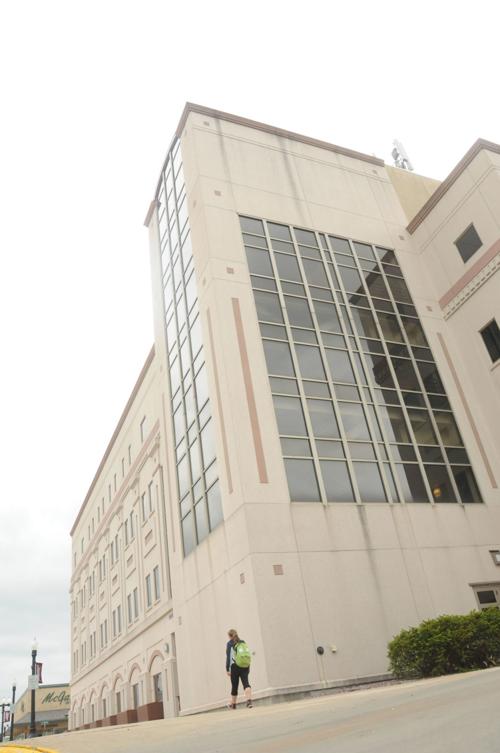 Sauk County voters may have a chance in November to express their views on partisan gerrymandering and the influence of money in politics.
A Sauk County Board committee is slated today to discuss the possible inclusion of two advisory referendums on fall ballots countywide.
One ballot question would ask whether voters favor the creation of nonpartisan procedures for redrawing Wisconsin's political districts every 10 years. The other would ask if voters want a Constitutional amendment stating that "a Corporation is not a person, and money is not speech."
In January, the board's five-person Executive and Legislative Committee voted 3-2 against allowing an advisory referendum on redistricting. Since then, a newly elected board has chosen the supervisor who sponsored that proposal, Peter Vedro of Baraboo, as its chairman.
Vedro – who is now in charge of the board's powerful Executive and Legislative Committee – has included the two referendums on today's agenda. If approved by the panel, the referendums would be forwarded to the full board for final consideration.
"I think those two go very nicely together," Vedro said of the ballot questions Monday. "This would give Sauk County residents an opportunity in November to make their decisions crystal clear on those two issues."
Advisory referendums are non-binding, and cannot compel action. They are intended to provide policymakers with a snapshot of how voters feel on a particular issue.
Last year's battle over a Sauk County gerrymandering referendum took place over the course of a month and generated significant public interest.
You have free articles remaining.
Citizens from around the county poured into a room within the county's West Square Building in Baraboo to witness a debate over the proposal. All 21 members of the public who spoke during a Jan. 16 meeting encouraged the panel to vote in favor of running the referendum.
The committee's 3-2 vote against the proposal prevented it from moving on to the full board for an up-or-down vote.
This time around, the ballot question may have a better shot at winning approval from the Executive and Legislative Committee. During its organizational meeting April 17, the board elected new members to the panel, four of whom previously have expressed support for the referendum.
One member who retained his position on the committee and voted against the proposal last time, Supervisor Wally Czuprynko of Lake Delton, said he's still not sold.
"I'm still generally opposed to the idea because I think it's a bit beyond the county board's purview," Czuprynko said Monday.
However, he said, if the county was to run an advisory referendum on redistricting, the November election would be the right time to do it. That's when state lawmakers who have the ability to enact reforms will be on the ballot.
In other business Tuesday morning, the Executive and Legislative Committee will discuss county board committee appointments for the next two-year term. It also will consider the creation of an ad-hoc panel to examine the possibility of allowing supervisors to participate in meetings from a remote location.
During the last term, Czuprynko proposed a board rule that would allow limited participation via teleconference. He said it's something other counties and municipalities are doing, and would make running for county board more viable for people who work full-time jobs.
"It's just a matter of coming up with rules to make it reasonable and accessible," Czuprynko said.
Follow Tim Damos on Twitter @timdamos