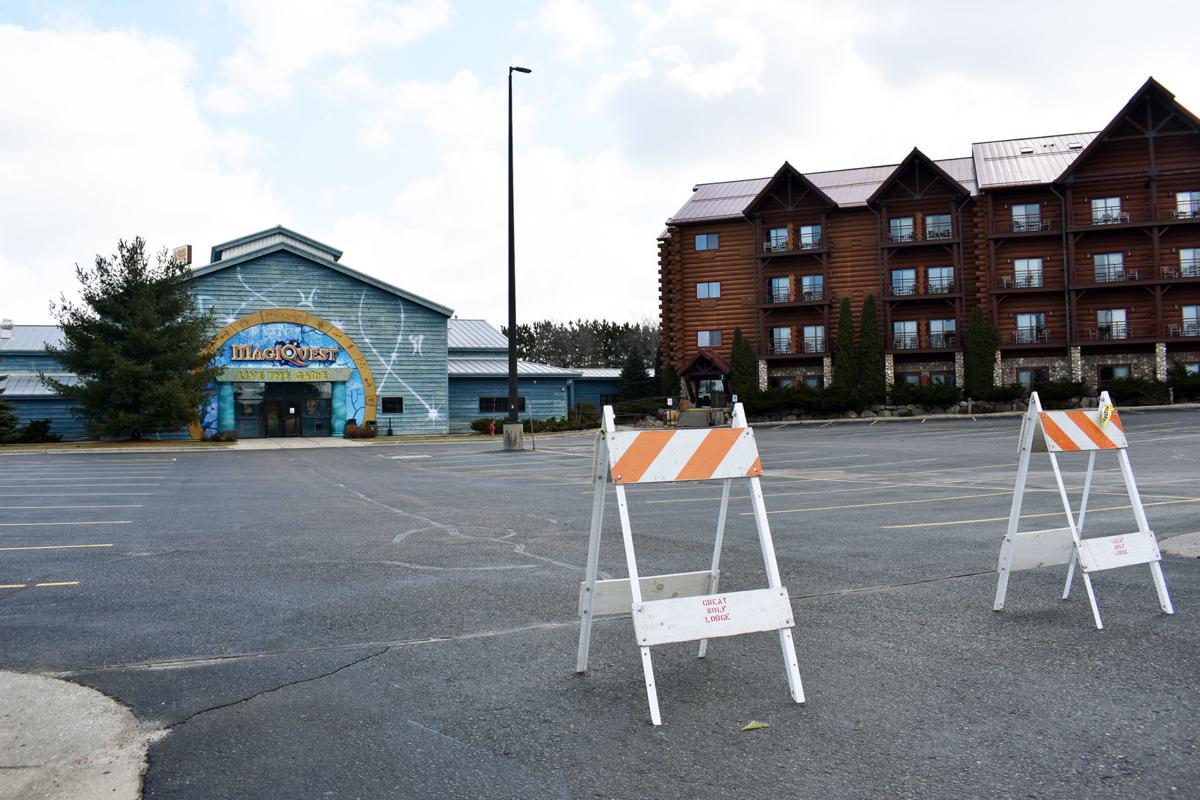 Sauk County officials are concerned about the impact COVID-19 closures will have on their 2020 budgeted sales tax revenue, after waterparks in Wisconsin Dells and Lake Delton closed.
Early last week, the Kalahari Resort and the Great Wolf Lodge in Lake Delton, along with the Wilderness and Chula Vista's waterpark, banquet and event facilities in Wisconsin Dells announced they would temporarily be closing during outbreaks of coronavirus, and ongoing orders for social distancing from Gov. Tony Evers.
Sauk County's Economic Development Committee discussed potential impacts these closures could have on its 2020 revenue and how they might recover when the pandemic tapers off.
The county budgeted for receiving just under $10 million in sales tax revenue in its $103 million 2020 budget. Fifty percent of sales tax revenue in the county comes from tourism dollars spent at resorts, parks and other seasonal attractions.
Sauk County Health Officer Tim Lawther said the economic impact of coronavirus on the county will likely be large, but the duration of closures is still unknown.
"There is no question that the economic impact of coronavirus is going to be far greater than the public health impact to the county," said Lawther. "Economic development and security is absolutely fundamental to public health. You can't have a healthy community without strong growth."
Supervisor Wally Czuprynko expressed concerns about the county's image to tourists after resort closures even after they are allowed to reopen.
"It's going to be difficult, and some are thinking 'oh, no problem, we've got the fund balance,' but the reason the fund balance is as high as it was is because of the sales tax," said Czuprynko.
Czuprynko recommended the county and its municipalities that have major attractions develop a plan to promote the county and their attractions to get tourists to return, following coronavirus.
"The hope is that down the road, four to six months to have a message out there that Sauk County is still here, Sauk County is fine, hopefully, and not instill a sense of panic," said Czuprynko. "Hopefully, we get past this and we're looking at May and summer's coming along and things cool down, we certainly want to roll out the red carpet for Sauk County, please come here. Whatever it takes to get that message out."
Supervisor Scott Von Asten encouraged the committee to keep county parks open and available for use after Illinois closed its state parks, as it would keep people coming to the county during the outbreak.
"If we follow suit, there goes pretty much everything as far as Baraboo is concerned in terms of tourism dollars," said Von Asten.
Lawther said in addition to the potential for revenue being lost, coronavirus and measures taken to prevent the spread and treat infected people will likely incur additional, unbudgeted expenses, such as additional technology infrastructure to allow employees to work from home and the need for additional public health workers.
"It remains to be seen, but I am keeping my eyes open for additional expenses," said Lawther.
Be the first to know
Get local news delivered to your inbox!