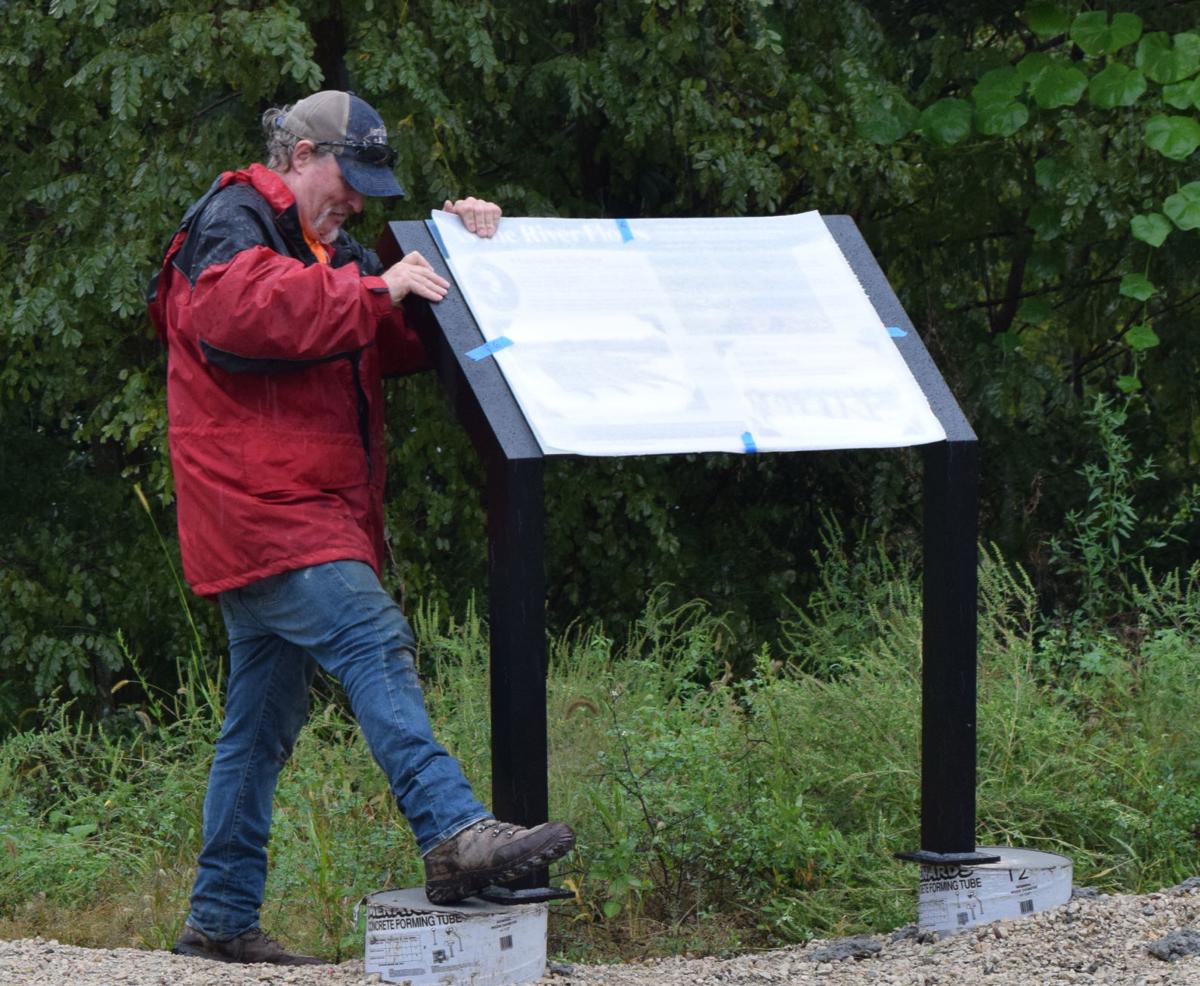 Sauk County will expend the final amounts set aside for "place making" on three projects approved at the end of October.
In 2018, the Sauk County Board approved $90,000 for place making grants, which would create spaces for communities, young professionals and tourists, said Jared Pinkus, community liaison.
The Sauk County Economic Development Committee approved use of the remaining funds Oct. 28 for three of the six proposed projects. The approved projects include building a neighborhood park on 20th Street in the city of Reedsburg, allowing for public art to be displayed along the Great Sauk State Trail and renovating an old building on Lexington Street in Spring Green for retail and residential use, said Pinkus.
"We have this idea of place making (that is) really focused on community development and tourism," said Pinkus.
Sauk County Board Chairman Peter Vedro says the Great Sauk State Trail is currently a major focus for the county, and they plan to use the funds to further the project in hopes that the trail attracts tourists and more permanent residents.
"We want it to be like we have Devil's Lake State Park, where we have more than 3 million visitors during the season," said Vedro. "Those 3 million people buy food, they go to restaurants and pay fees. We want to bring people to Sauk County, not only as guests or tourists, but for them to discover the beauty of our natural resources and it can be a choice for a residence for them."
You have free articles remaining.
The public artwork which would be displayed throughout the trail will be created in partnership with the Ho-Chunk Nation, to portray the history of the nation around the lands which the trail is built. It will include Ho-Chunk art, informational art, historical markers and historically inspired art. River Arts Inc., the organization that applied for the grant was given $10,000 for the project, said Pinkus.
"Some of the art will inform people of the land that the Great Sauk Trail is on, is land of the Ho-Chunk," said Vedro.
The city of Reedsburg was awarded $7,000 to construct a neighborhood park on 20th Street, which will serve a housing development nearby.
Currently, residents of the area must cross a busy road to reach the closest park. The county hopes to alleviate the safety concern by helping to provide a park closer to housing on same side of the street, said Vedro.
"We want to encourage the safety elements, so that young people do not have to cross a major highway to get to a different park," said Vedro. "The idea was to develop a site that would be easily accessible to the community."
The committee also awarded $10,000 to a group purchasing an old railroad depot in Spring Green, and rehabilitating the building with commercial retail space, public meeting areas and residential units, said Pinkus. The building will become the Lexington Street development.
Sauk County will apply for Community Development grant funds that would be used to rebuild a…