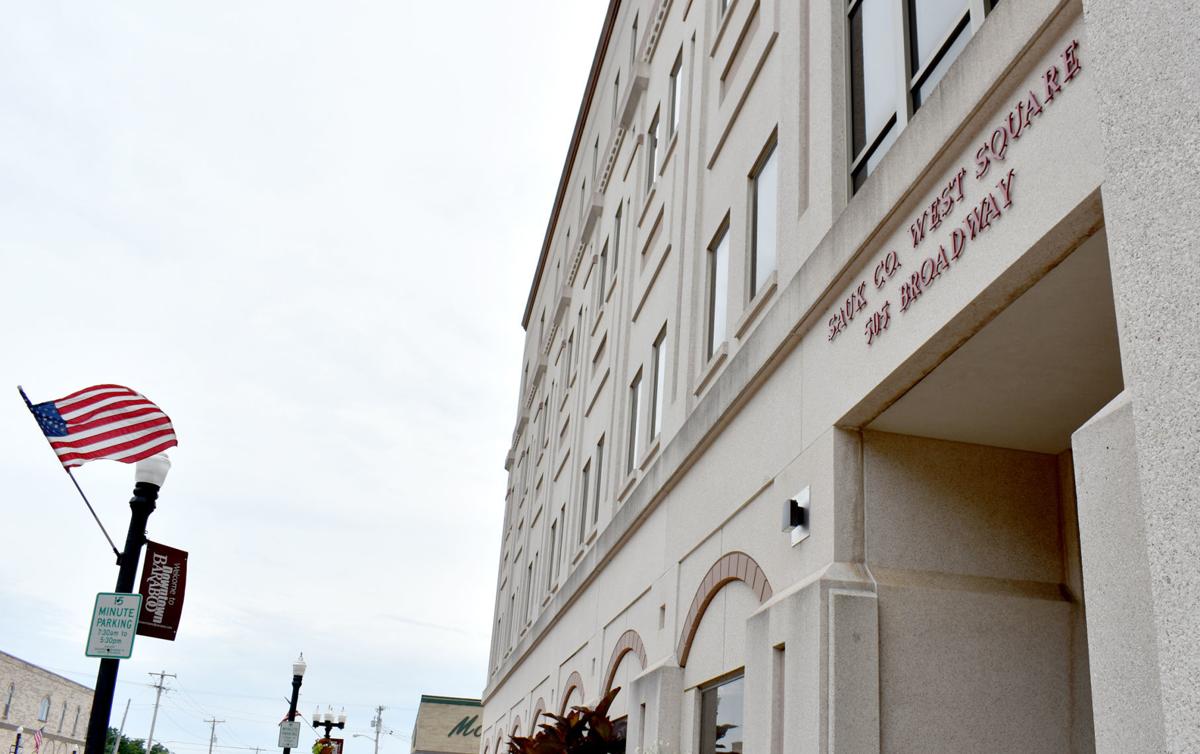 Sauk County will begin $2.5 million in renovations to three buildings in 2020 to create more space as the number of county employees and services increase.
The county will begin renovations in the spring to the courthouse and the West Square Building in Baraboo and the Human Services Building in Reedsburg.
While specific renovations have not been determined, Alene Kleczek Bolin, county administrator, said the work is meant to repurpose existing spaces in each building, instead of buying or building new spaces to accommodate anticipated growth.
"The county is renovating in order to make room for our current and projected number of employees," said Bolin. "The renovations will give the county the needed room to grow while saving the taxpayers the cost of building and operating brand new facilities."
Bolin said the renovations are the first of four phases for building upgrades throughout the county. The county budgeted approximately $2.5 million in its 2020 budget to begin the first phase, which is expected to take about a year.
Jared Pinkus, Sauk County community liason said keeping county services in one building is a benefit to patrons, so they are better able to locate and utilize the resources offered.
You have free articles remaining.
"As the county grows and offers more services to our residents, it's better to look at what resources we have in terms of the West Square Building instead of looking to grow somewhere else offsite," said Pinkus. "Keeping all the resources central as they are, is incredibly helpful to the community."
In July, the county had a space-needs study completed on the three buildings included in the first phase of renovations, which included on-site inspections and meetings with employees and department heads to identify their needs.
Strang Architectural Design, the Madison-based firm that conducted the study, recommended creating smaller workstations instead of cubicles and offering shared workstations for employees who work at more than one office. They also focused on bringing updated technology to each building and department.
The study's findings also recommended moving and consolidating office space for certain departments in the courthouse and West Square Buildings, which would allow for more efficient use of the space.
The courthouse last underwent renovations in 2003, West Square in 2013 and the building in Reedsburg has not undergone any major renovations since the county purchased the building in the 1990s.
Bolin says the county will also be updating signs in and around the buildings and plans to update amenities in the buildings to make them more user-friendly.
"This will help residents of Sauk County by making a more user-friendly and accessible building and by saving taxpayer money by not building a new facility," said Bolin. "This will help Sauk County employees by providing workspaces that meet their needs and that use current technologies to improve their workplace experience."