Nicole Kraus led her daughter Emma, 1, through the cattle barn at the Lohr Family Farm on Saturday morning, walking hand in hand.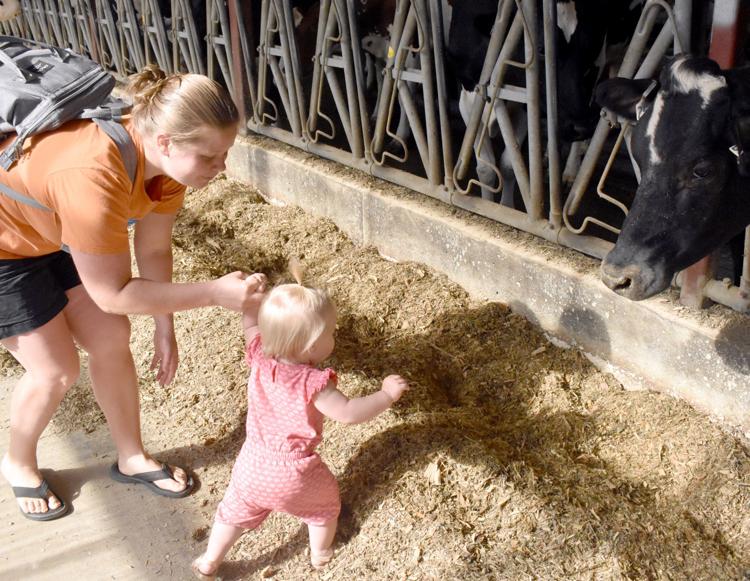 A heifer squeezed her nose through a gap in the metal bars and craned her neck toward them.
Emma approached slowly, at first. Then she bolted forward, reaching out to try to touch the gentle giant.
Last year, Nicole took her son to a Sauk County Dairy Breakfast event while her then-newborn daughter Emma was at home with dad. But this time, it was Emma's turn to claim the spotlight.
"It's a great meal, and they love animals," Nicole Kraus said.
She added she wasn't sure how Emma would react to the cows, but her daughter just ran right up and tried to climb into the cattle pen.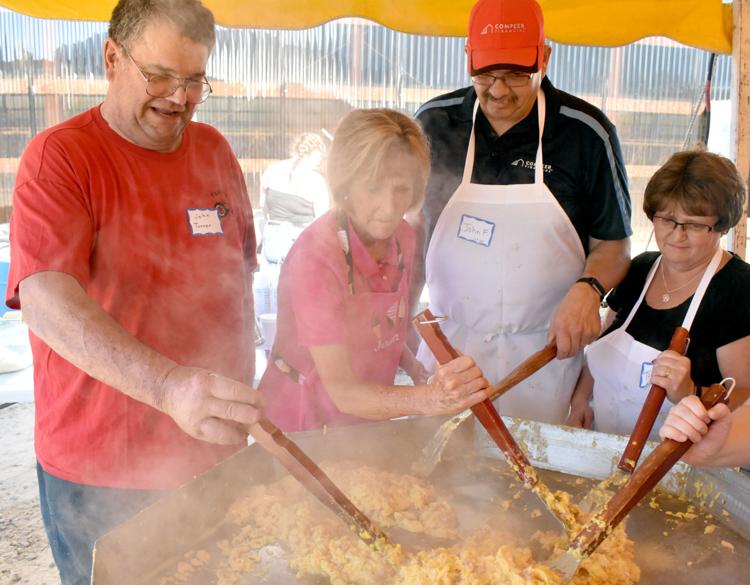 The 30th annual Sauk County Dairy Breakfast on Saturday was marked by scenes of families enjoying a meal together and farmers educating community members on how their milk, cheese and some other foods are made through hard work.
It was a familiar outing for many community members who showed out from across the region and state.
Holly and Jim Bindl, married now for 45 years, say they have attended almost every single Sauk County Dairy Breakfast event since it began in 1989.
The couple lives in the village of Plain, deep in the heart of rural western Sauk County.
Holly Bindl said they love coming out each year to meet fellow community members and enjoy one of the tastiest meals of the year — consisting this time of cheese, milk, pancakes, ice cream, apple sauce, ham and eggs.
Volunteers at the event estimated they cracked 5,400 eggs — enough to feed up to 2,500 people alone. Some of the volunteers have been mixing eggs at the event for decades.
Nick Luth, a field representative for Foremost Farms, was among the ranks of the poultry chefs. He said volunteers collectively mixed buckets of 25 dozen eggs each throughout the morning to cook and serve to community members.
June is National Dairy Month, and Luth said he enjoys educating children and families about how farmers produce food and connecting the dots between the fields, the grocery store and the dinner table.
"It's a lot of hard work. These people, that's where all their food comes from," Luth said.
You have free articles remaining.
Sauk County Dairy Breakfast Treasurer Joni Brander said dairy farmers are struggling, especially in the last year and a half as local producers have faced numerous setbacks.
But connecting with community members makes all the difference, Brander said, because farmers are grateful to see families show up to events and support local industries.
"It's always a fun event for all ages. We appreciate all the support we can get," Brander said.
Brander said her family's agriculture business — Branders Dairy Farm, LLC — hosted the Sauk County Dairy Breakfast events in 2007 and again in 2014.
The Lohr Family Farm is the first dairy farm that uses robotic arms to milk cows to be the event's host, Brander said.
The events draw thousands of people every year. Brander said about 2,200 people were served breakfast in 2018, and she estimated a similar number of people came to the 2019 event.
Families had a chance to visit a petting zoo at Saturday's event.
Tina Waldinger fed several baby goats as excited children and parents came to see them. Waldinger said her family owns 17 goats and various other livestock on a farm down the road from the Lohr Family Farm.
"Gotta' make sure they have plenty of food, plenty of water, have a good lifestyle, are jumping around," Waldinger said.
She said taking care of animals is her favorite part about farming. She's tended to both goats and horses.
Attendees also were treated to Culver's frozen custard at the event.
Culver's Operations Manager Michelle Hamilton said the company has been involved with the annual event since the late 1990s or early 2000s.
The first year they made an appearance, their volunteers brought as many buckets of custard as they could carry.
Now, the Culver's team brings an entire mobile kitchen inside a trailer, to serve one scoop after another to happy families.
And for John Evert and Jonathan Evert, a team of father and son volunteers for the Culver's custard tent, taking part in the Sauk County Dairy Breakfast is something they always look forward to.
John Evert himself has participated in the event for the last 17 years he's been working for Culver's Franchising System Inc. Meeting families and sharing treats with them never gets old, he said.
"We try to get kids involved, helping out community out," John Evert said.
Ederer family enjoys breakfast together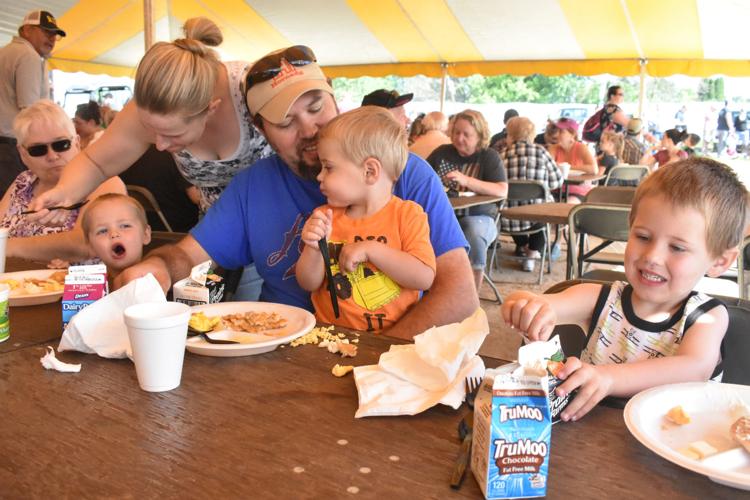 Ruby Taggart volunteers at dairy breakfast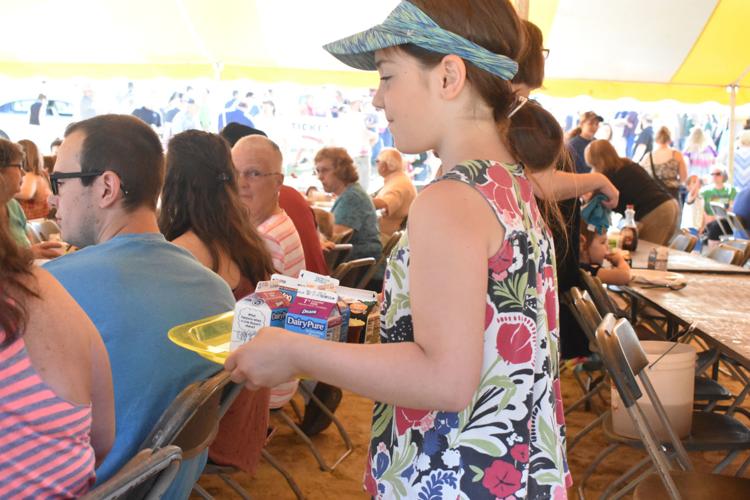 Connie Rauls scoops frozen custard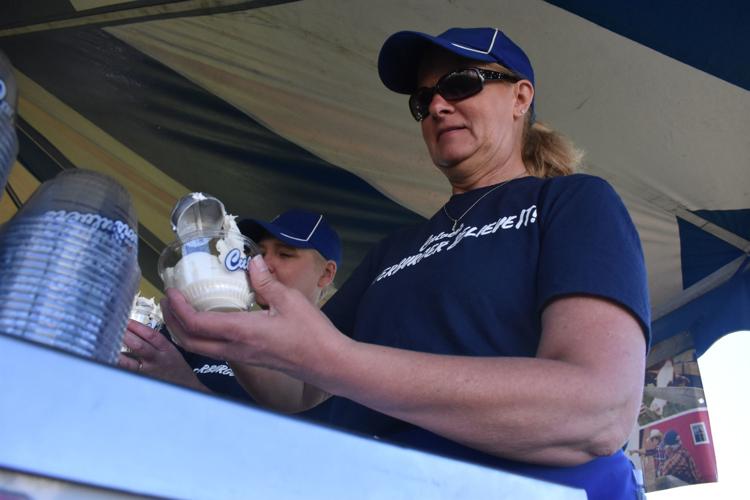 Group of volunteers cook eggs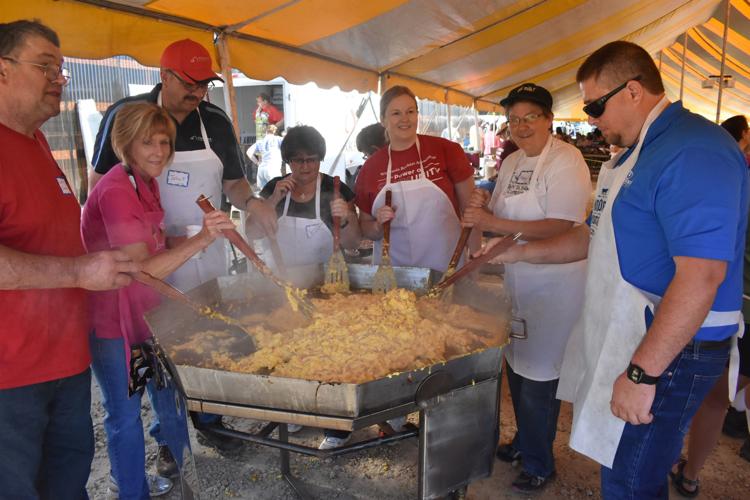 Volunteers cook a mountain of eggs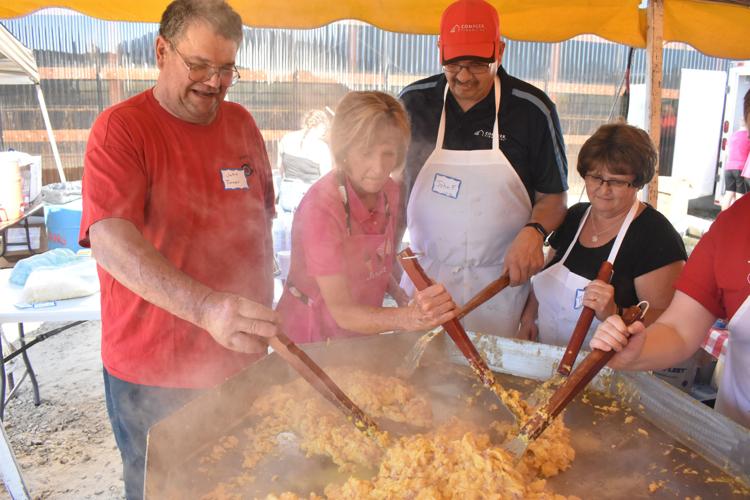 High Mileage Band performs in Sauk County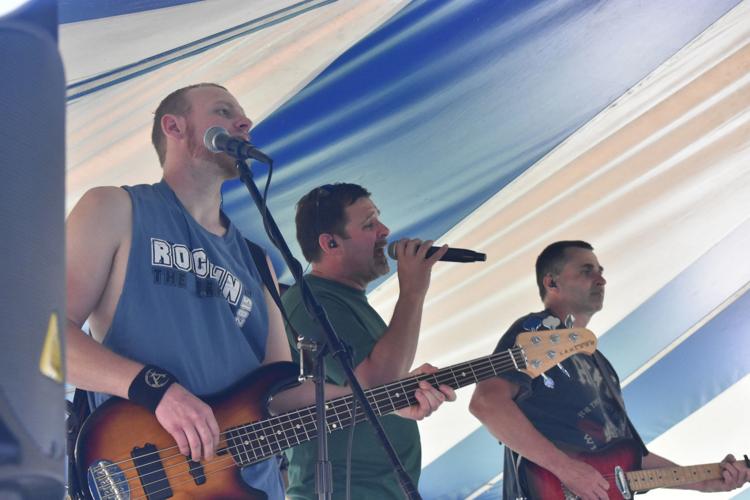 Molly Bowman spends time with grandma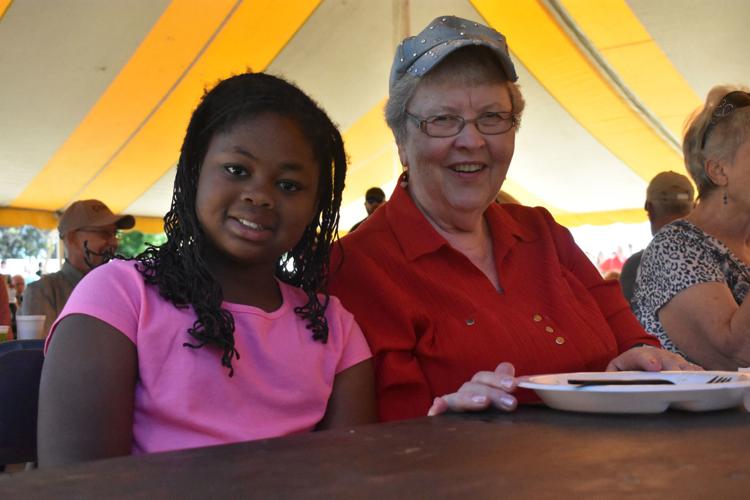 Nicole and Emma Kraus in the cow barn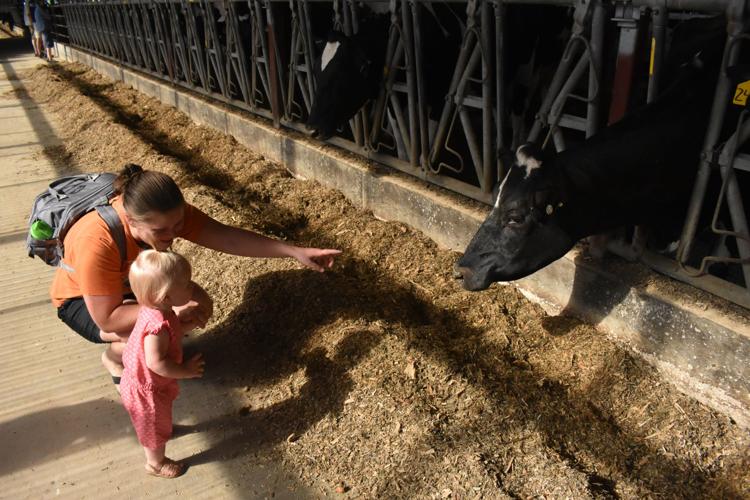 Emma Kraus, 1, says hello to the cows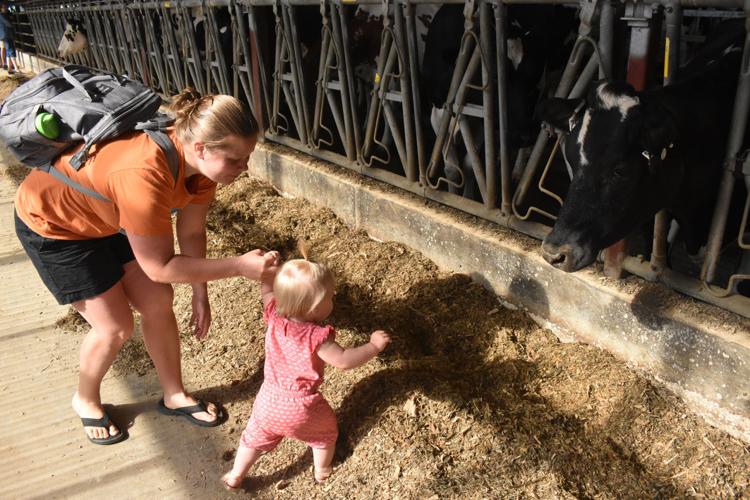 John Evert carries bucket of custard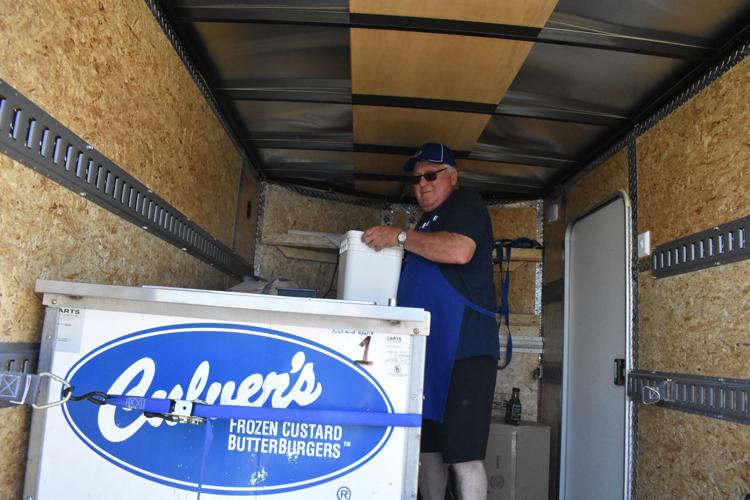 Father and son volunteer at dairy breakfast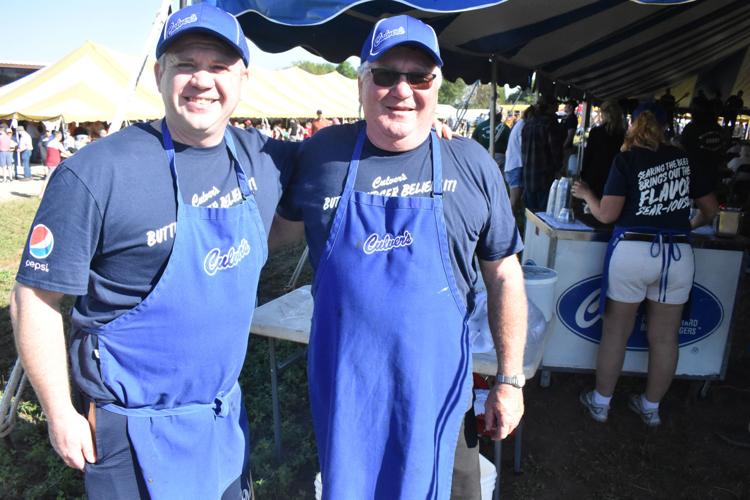 Goats at the petting zoo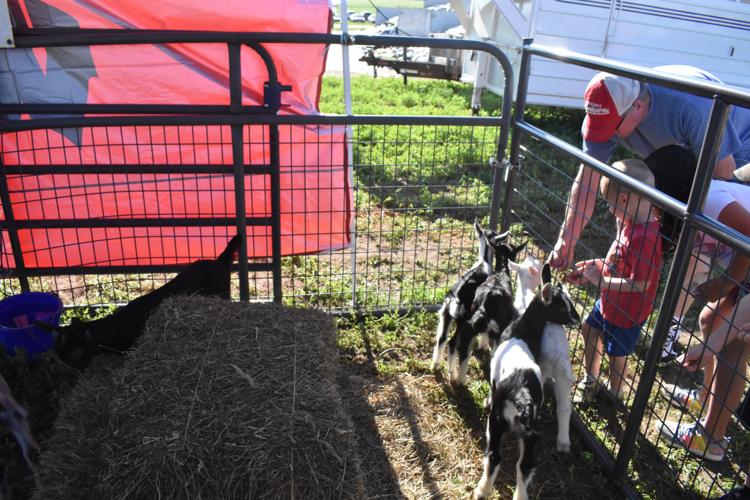 Tina Waldinger dances with a goat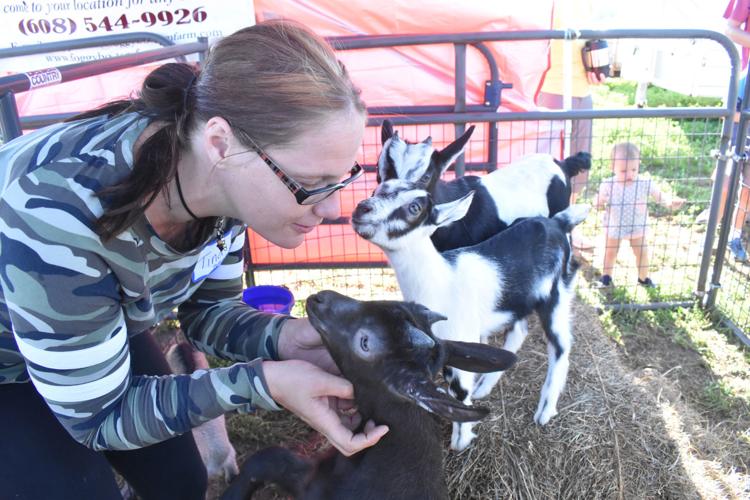 Mom and daughter petting goats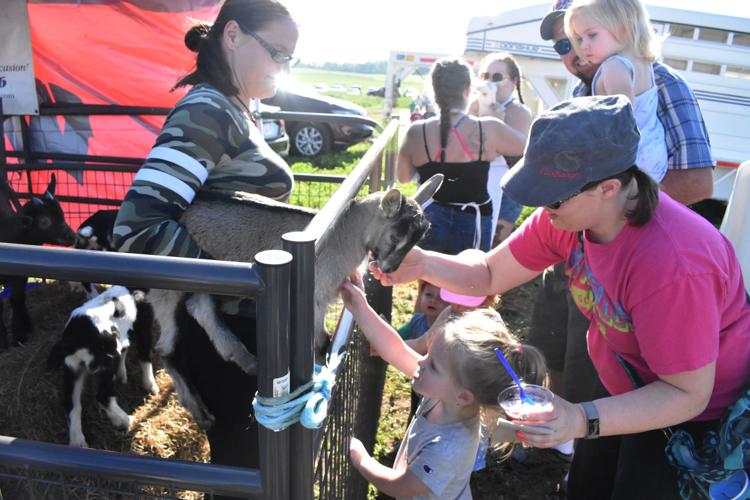 Tom and Connie Sawyer visit Lohr farm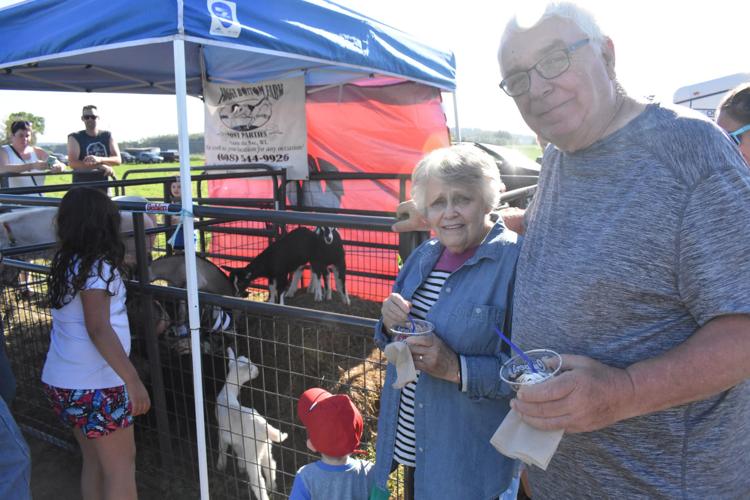 Couple enjoys dairy breakfast every year
Cows graze at the Lohr farm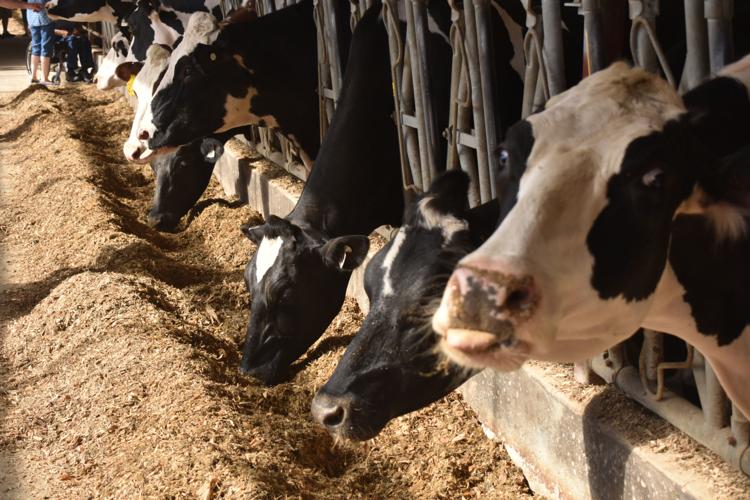 Scrubbing a cow clean