A second former employee of the Ochsner Park Zoo has called for reform in the facility's management, saying the city's parks director needs to improve communication between staff and supervisors, and criticizing the termination of former zoo manager Tori Spinoso.
Annette Aeschbach was a part-time veterinary technician at the zoo for nearly two years. Her last day was Oct. 12. Aeschbach said the job was a happy place of escape for someone with her experience, but after increased stress and a cancer diagnosis, she knew she had to leave.
"Before, it was a stress reliever, but everything became more stressful because of it," Aeschbach said, adding that weeks of mismanagement caused her eventual tipping point. "I finally became so upset about it."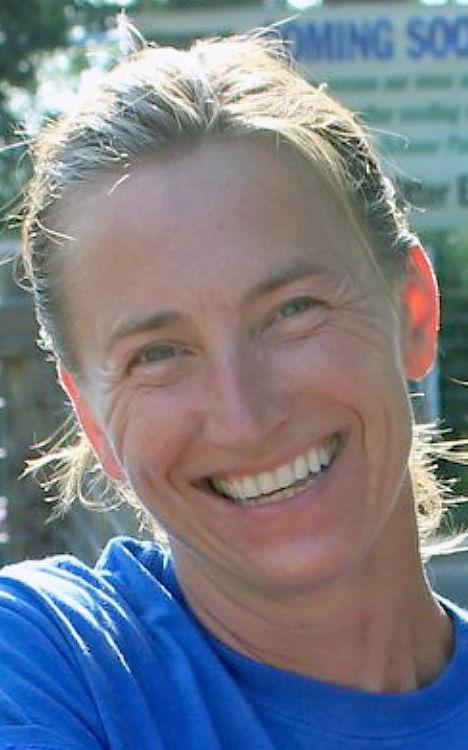 She said the stress came from a lack of attention to important details at the zoo. Aeschbach said nothing was being done for animals suffering from a variety of ailments. After Spinoso was fired as zoo manager Aug. 26, Aeschbach said Director of Parks, Recreation and Forestry Mike Hardy failed to ensure appropriate leadership was in place at the zoo. She said Hardy had established a practice of not seeking feedback from zoo workers who understand animal care.
Hardy said Monday there has never been a complaint submitted to him about his communication skills. Each city division meets about once a week or more to discuss issues among staff members, he said.
Controversial departure
Though he declined to speak about the termination of Spinoso due to an agreement the city and former zoo manager signed upon her departure, Hardy issued a statement in which he said as a department head he does not have the power to fire staff members.
He notified the city that Spinoso violated policies outlined by the Baraboo Common Council. The memo was one of several documents Spinoso uploaded to a website outlining her dismissal from the city after half a decade as zoo manager.
Former Ochsner Park Zoo Manager Tori Spinoso has taken a fight over her termination by the city of Baraboo to the court of public opinion.
Spinoso contends a number of reasons for Hardy gave in his recommendation that she be fired are false or misleading. Aeschbach said Spinoso was blamed for actions by other, less attentive zoo staff.
Hardy's communication methods were part of the reason Spinoso said she met with City Administrator Ed Geick, who also serves as the city's human resources representative. Spinoso said at the time she hoped to find a solution to strained conditions between herself and Hardy, but only became more frustrated after meeting with Geick and Hardy.
Aeschbach echoed concern about a lack of or changing communications from Hardy. She said part of the reason Hardy held Spinoso accountable for violations like leaving equipment in the wrong location or not closing gates properly was because Spinoso took the blame, not because she was the perpetrator. Without the ability to discipline staff, Aeschbach said Spinoso was unable to make progress even after talking over issues with Hardy.
Aeschbach said other full-time zoo staff created problems by refusing to follow policy, something that was not necessarily Hardy's fault.
"It's not fair to Tori, it's not fair to the people working there who are doing it right," Aeschbach said. "If this stuff doesn't get out, it will just keep happening. There's a definite pattern."
Aeschbach added that in speaking out, she knows she likely never will work at the zoo again, which is "absolutely heartbreaking to me," she said.
Clear inspections
Two visits from USDA officials in recent weeks were the results of complaints, she said, though Hardy noted in a statement that neither visit resulted in a citation.
As an employee, Aeschbach said mismanagement was a notable factor in the operation of the zoo. The deer enclosure did not meet state Department of Natural Resources requirements because Hardy didn't seek feedback from full-time staff at the zoo, resulting in cobbled together fencing; animals continually became sick and received no medical attention for weeks; jobs were dictated only to be reversed; and workers would show up at the zoo without any staff being notified they were coming or why.
"He knows nothing and that's the problem," Aeschbach said of Hardy. "He will not talk to his people. It's hard, unless you're there, to see how bad the communication is."
Aeschbach said she believes conditions will improve following the announcement Oct. 8 that three-year part-time zoo keeper Katie Gries will manage the zoo.
"Katie is qualified and will work hard," Aeschbach said. "She's in a rough spot."
Hardy said of 14 initial applicants and five finalists, the panel he served on recommended Gries because she was most qualified and was familiar with the zoo. She will begin Oct. 21.
Animal conditions
Enclosure issues and animal care have been notable recently. Aeschbach said the day after she left the zoo for good, Gries called her because they couldn't locate the bald eagle. It was later discovered the bird, which is unable to fly, fell out of a tree outside its enclosure.
The eagle was unharmed, Hardy said. Zoo workers believe the bird may have been forcefully blown out of its favored branch by strong winds, resulting in the escape. The city is looking into improvements, Hardy added.
The zoo has also lost two animals in recent weeks to kidney failures. Hardy said one of the two otters, Curly, succumbed to a kidney disease. They anticipate receiving informal results of a necropsy in about a week, Hardy said. On Tuesday, the zoo announced via social media that Bubbles, a skunk kept there, was euthanized due to declining quality of life because of kidney disease as well.
Echoing recent assertions by Spinoso that animals only should be kept in a zoo for education purposes, Aeschbach said in judging Hardy's actions, the department head would prefer to see it become "a petting zoo."
But Hardy rejected that idea, adding that he also believes zoos should be used as a learning tool.
"I like zoos, but I don't like zoos that are there just to walk through," Hardy said. "I like zoos that have a purpose."
He said his actions in support of the zoo development since he began his position a decade ago show dedication to its success. Fundraising has been successful because of public interest, he added.
"Obviously, I spent more time and energy at the zoo, but that's because I felt it needed it," Hardy said.
Aeschbach sees a different reason for the zoo's perceived improvements.
"Since Tori took over, the amount of compliments have just skyrocketed," Aeschbach said. "It's amazing and it feels really good to be part of that; and that was Tori just really working hard. I think she deserves the credit."
Be the first to know
Get local news delivered to your inbox!