Joanne Lee is coming to Baraboo to fulfill a promise to her son. As he lay peacefully in a casket, after committing suicide at age 16, Lee made a vow.
"You take a rest. Mom is going to fight for you and for others," she said that day in September 2015. "That's the promise I made to him."
Lee will speak Monday at the University of Wisconsin-Baraboo Sauk County. Her appearance was organized by the campus P.R.I.D.E. Club, First United Methodist Church and First Congregational United Church of Christ.
Skylar Lee killed himself a year after telling his mother that, while born a girl, he identified as male. That revelation came a year after her oldest child Avi, also born a girl, announced he was transgender.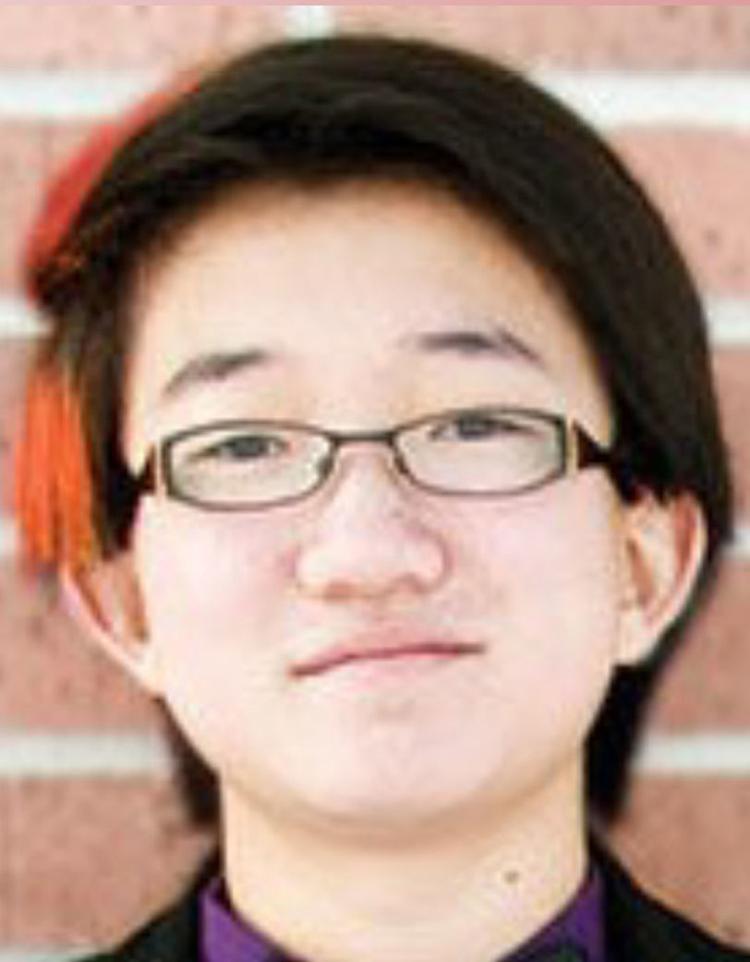 Raised in South Korea in a conservative Christian home, Lee struggled with this news. "My daughters became sons," she said. "I didn't understand. I couldn't accept them."
Avi moved across the country from the family's home in Madison. Skylar began taking testosterone and became an advocate for transgender acceptance, but found others' reactions to his transition depressing.
At his death, his mother joined the fight. "At that moment, I understood his pain," she said. "I lost a child because I didn't accept them for who they are."
Shortly afterward, she granted an interview to a Madison television station. She has gone on to deliver dozens of speeches chronicling her family's tragic struggle with transgender acceptance. Last year, the Capital Times published her editorial calling for safety, dignity and equality. In it she writes that lesbian, gay and bisexual youths are four times more likely to attempt suicide than their straight counterparts, and four out of 10 of transgender adults report having made a suicide attempt, most by age 25.
"If I don't speak about this to the public," she said, "more transgender children are going to die."
Even in accepting communities, gay and transgender children are rejected or physically and emotionally harmed. Many face bullying at school, and more than a quarter say a lack of family acceptance at home is the biggest problem they face. "They are going to kick them out because of misunderstanding," Lee said. "They didn't choose this hard life."
Days before his suicide, Skylar wrote this call to action: "It is not justice if we leave behind members of our communities. It is not justice if we ignore the interconnected oppression of those we share community with."
Heeding that call, Lee will deliver an address Monday titled "TRANSforming Our Understanding: Standing with LGBTQ Youth: A Mother's Journey to Acceptance." She calls for parents, neighbors, employers and teachers to embrace and uplift lesbian, gay, bisexual, transgender and queer youths. "Make them feel safe and accept them for who they are," she said.
A registered nurse, Lee is a reluctant public personality. But because of the promise she made to Skylar, she has become an active member of the Human Rights Campaign Parents Transgender Equality Council and a speaker for the National Queer Asian Pacific Islander Alliance.
Lee said she has seen awareness and acceptance of transgender youths grow the past few years. Parents thank her for sharing her painful personal story. "They are grateful their children are alive because of me," she said. "Their hearts are open to anything now."
She only wishes she had opened her own heart before it was too late. "As a mother, I had an endless amount of love for my son," she wrote last year, "but I didn't speak up or stand up for him when he needed me most."