Baraboo's response to a controversial prom photo will continue next week as authors speak to the community and local high school students about tolerance.
A series of public meetings was held after a picture of Baraboo High School boys delivering an apparent Nazi salute circulated online. The next meeting, called Baraboo Acts, will be held Monday evening at the Al. Ringling Theatre. Two authors, Pardeep Sigh Kaleka, who lost his father in a 2012 Milwaukee Sikh temple shooting, and Arno Michaelis, a former white supremacist, will speak to the public Monday and privately the next day at the high school.
"It's a very powerful program," Mayor Mike Palm said.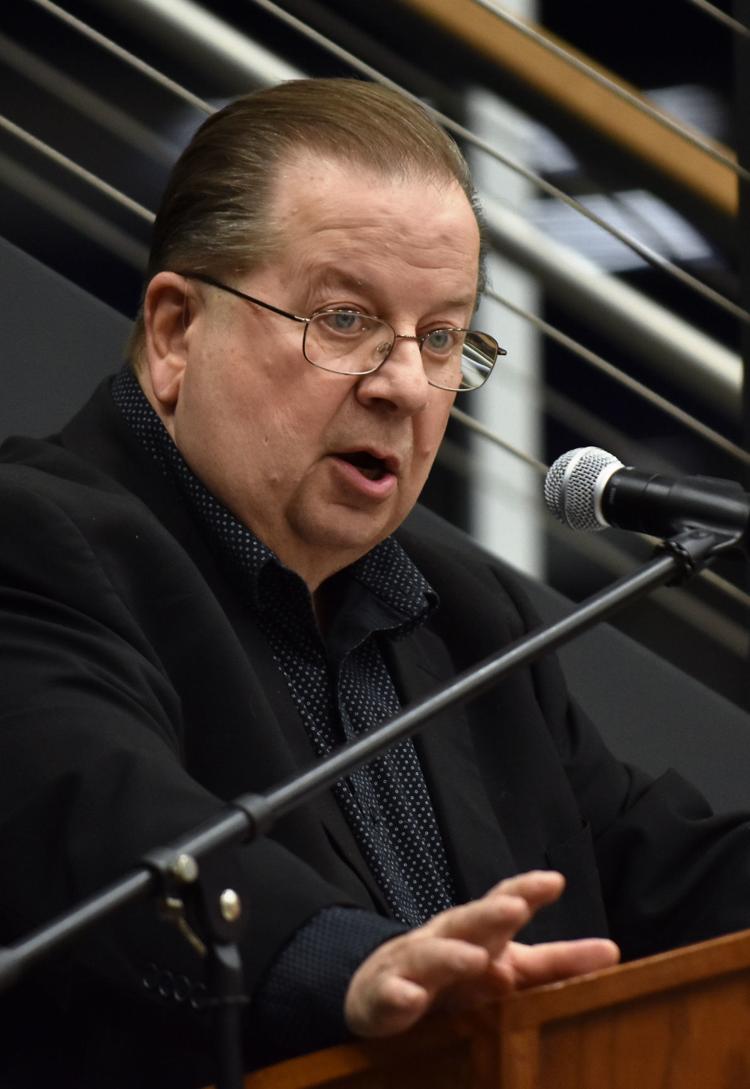 Palm updated the Common Council Tuesday on the community's response to the photo, which generated international outrage.
In a statement issued last week, the Baraboo School District notified parents that its efforts include planning annual educational trips to a Holocaust museum in Illinois, inviting Holocaust speakers to Jack Young Middle School, offering support to staff delivering lessons on World War II and social justice, and partnering with the Milwaukee YWCA and CAB Theatre's Teens-N-Theatre program to explore inclusivity issues.
Palm said forums and discussion groups will continue to convene. "That's what's on the table right now," he said. "This is a fairly comprehensive start."
Council member Michael Plautz delivered a lengthy prepared statement in which he said some voices haven't been heard at public forums. Citizens contacted him saying those who feel outsiders overreacted to the photo, or who believe the boys were photographed in the middle of an innocent wave, have been marginalized.
"That is why many have told me they are not attending these meetings," Plautz said.
He said the boys' intent, and not just the image depicted, must be considered. "We can't discard the truth and tar and feather all the students and all the community the way the national media and social media did," Plautz said.
Council member John Ellington said he doesn't think the boys were saluting. "That's what we have to fight," he said.
At least two of the boys not holding outstretched hands in the photo said they believe some of their peers intended to make the Nazi salute. Others, including photographer Peter Gust, said the image was taken in the midst of a harmless group wave.
Palm said events like Monday night's Baraboo Acts, and the next day's Thunderbird Day of Peace are designed to foster healing and move the community forward. "We are past the why and wherefore of the picture," he said. "Can we be better than what we are? I'd say yes. That's what this is about."
Council President Joel Petty said Baraboo had to take action. "I think it would do a disservice to the community not to do something," he said.
A video satirizing the situation went online earlier this week, warning viewers to stay home Tuesday, when the high school holds its Thunderbird Day of Peace. A similar warning was included in anti-Semitic fliers posted on the middle school's exterior walls Monday.
Police Chief Mark Schauf said his department has security plans in place for both of next week's events. Local, state and federal authorities are investigating the source of the video and the fliers.