Trees along South and North Shore roads running through Devil's Lake State Park have been marked for removal for a town of Baraboo road project.
Many of the trees that have been marked for removal have been deemed "hazard trees," which means they have rotted bases, or are growing at dangerous angles over the road and are at risk of falling in a severe storm or heavy winds, said Devil's Lake State Park Supervisor Steve Schmelzer. He said trees marked for removal include ash trees that have not been treated for emerald ash borer, a pest that has ravaged ash trees in the region.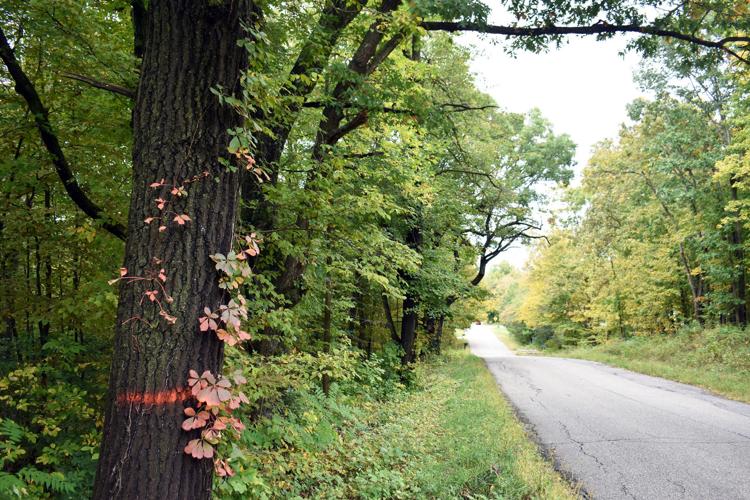 Schmelzer said the town of Baraboo will work on ditches along roads throughout the park and trees were marked at the town's direction. Schmelzer was uncertain about the project timeline, but said the town will remove the trees over a few months, and can begin at any time.
Several board members from the town of Baraboo did not return several phone calls or emails placed over more than two weeks requesting further details about the project.
Local residents and visitors to the park first saw the marked trees at the end of September and posted comments on social media wondering why they were marked.
You have free articles remaining.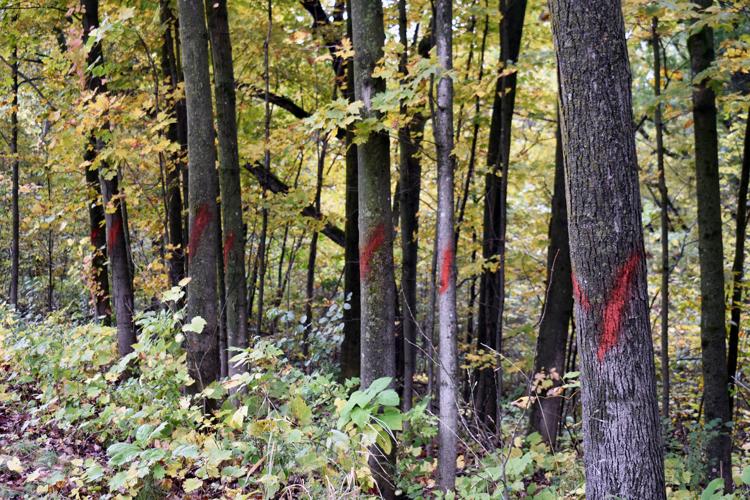 Derrick Mayoleth of Skillet Creek Media blogs about the park and surrounding natural areas and said the project is an example of a need for better communication among the town of Baraboo, park officials, local residents and park visitors. Mayoleth said he did not see any information posted from the town or park about the road project or tree removals.
"With all of these issues that come up, people become aware of them because somebody sees it," said Mayoleth. "There is no preemptive communication. Why isn't the park currents page updated with this kind of information?"
Mayoleth said he is happy to learn the park is removing hazardous or infected trees, but hopes the project does not compromise the aesthetic of driving through the state park.
"They need to be cut, if you walk and you look they are either dead on top or they have notches on the bottom and are going to die. That's not bad. They are doing the right thing," said Mayoleth. "That road is an attraction. In this case, if you clear all these trees back 15 or 20 feet, you clear the canopy. If you clear out all those trees, you lose that whole effect. That's obviously safer for driving, but we're in a park, we want to keep the trees that are alive and healthy in place."
Schmelzer said the park is plans to have a timber sale using the trees that have been removed, and the trees can be used for lumber or firewood.