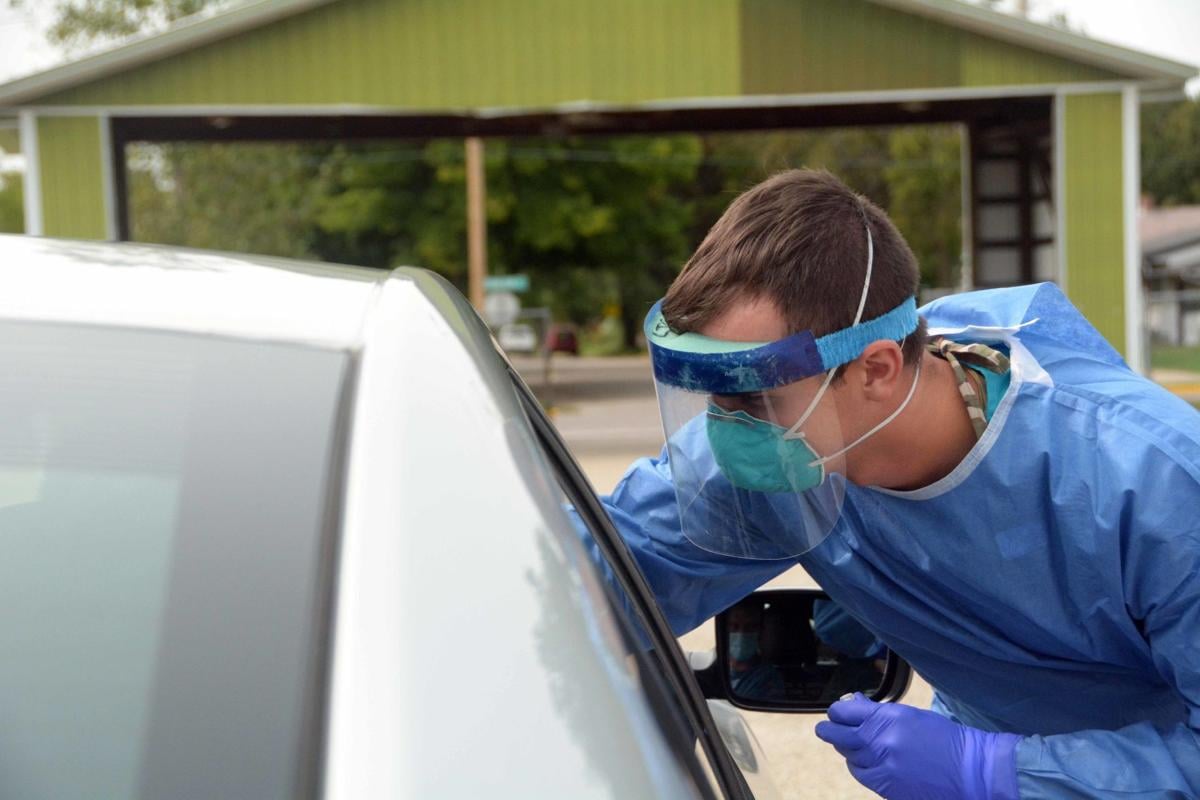 The Sauk County Health Department has reached "crisis mode," as record COVID-19 numbers are preventing its staff from being able to inform all close contacts of positive cases.
According to a news release Tuesday morning, the department is still trying to contact anyone who tests positive for COVID-19 and their high-risk close contacts, but because of "record high numbers" in the last two weeks, they have reached capacity and may not be able to call all close contacts.
The county's positive cases rose by 38 over the weekend, bringing its total since March above 1,000 for the first time, according to its COVID-19 data. Hospitalizations caused by the disease also increased by three since Friday. As of Monday, there are 124 known active cases in Sauk County.
During the weekly COVID-19 conference call on Monday, Sauk County Health Officer Tim Lawther said most health departments in Wisconsin are approaching or are already in crisis mode.
"And what that means is that we have to adjust and focus our priorities on the area where we're going to have the biggest bang for our buck and reduce the transmission of this as much as we can," he said.
Public Health Nurse Manager Jessie Phalen said the department is asking people who test positive to tell their close contacts about the situation and recommendations themselves, rather than having department employees make those calls. In addition to rising case numbers, Phalen said the number of close contacts per positive case are increasing.
Like the department has already been doing, it will continue to "lean on our partners" in schools, including school nurses, to identify people who may have been exposed to the virus and inform them how to quarantine, Phalen said.
Asked why schools haven't shifted to virtual learning only, Lawther said officials are finding that school cases were contracted outside of school, a result of community spread.
"In some ways, schools are more able to ensure masking and more able to ensure social distancing and hand washing and sanitization than are many folks outside of the school environment," he said. "There is a more controlled environment there, which does seem to be, at this point — knock on wood — so far according to our data, somewhat protective. More protective than this really large community spread is proving to be."
Community spread — cases that are not linked to a known source — is at 37% of cases over the last 14-day period, according to county data.
Lawther said the rise in cases was likely due to a combination of large gatherings — possibly from Labor Day — and "COVID fatigue" where people have stopped following health recommendations.
"Given this uptick in numbers, it's vitally important that people pay attention to and implement their social distancing and their mask wearing, especially, because clearly the numbers are going in the wrong direction and we've got to stop this," Lawther said.
The health department urges anyone who has spent at least 15 minutes within 6 feet of a person who tested positive to:
Stay home for 14 days from the date of your last contact with that person, even if you get a negative test result. Symptoms can take up to 14 days to show up.
Monitor your symptoms twice a day.
Contact your doctor for advice about testing or care.
Visit the Sauk County Health website for isolation and quarantine guidelines:
Follow Susan Endres on Twitter @EndresSusan or call her at 745-3506.