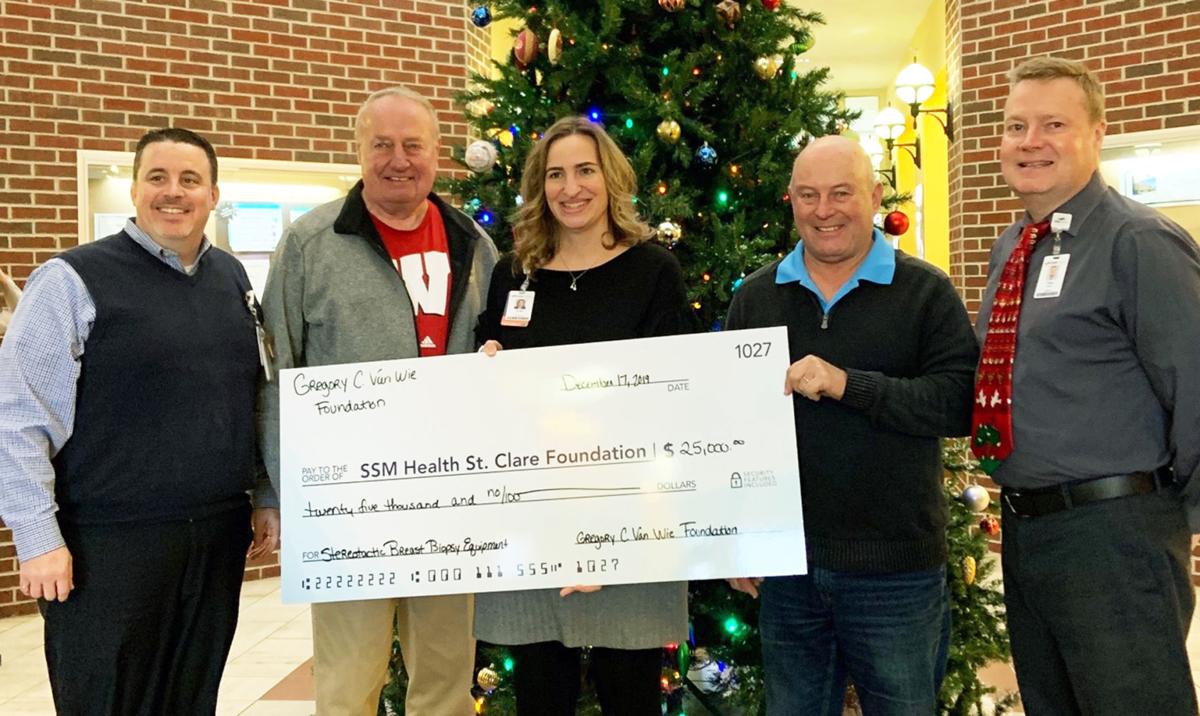 In December, St. Clare Hospital received a donation from the Gregory C. Wie Foundation, which helped to complete the purchase of updated breast biopsy equipment, improving the overall diagnosis, experience and results for patients.
The stereotactic breast biopsy equipment integrates with the 3D mammography imaging equipment the hospital currently uses, and takes high-precision biopsies of breast tissue, which makes for an easier procedure for doctors, radiologists and patients.
"It's less invasive and leaves little to no scarring, saves procedure time and steps, and is more comfortable for the patient," said Julia Randles, executive director of the St. Clare Foundation.
The Gregory C. Van Wie foundation, which is a local charitable organization that supports non-profit groups in the Baraboo and Wisconsin Dells area, provided a $25,000 donation toward the purchase of the equipment.
You have free articles remaining.
"There was a need for that equipment that was presented to us by the St. Clare Foundation and it was for the benefit of people in the Dells area to provide assistance to people that needed these health screenings," said Bruce Rodger, a Gregory C. Van Wie Foundation board member. "It will help them with their health challenges and if that funding had not been provided some of those people may have had to wait a longer time to have diagnoses."
The St. Clare Foundation also raised $75,000 through fundraising to help purchase of the equipment.
In addition to providing a donation for purchasing the biopsy equipment, the Gregory C. Van Wie Foundation also donated $10,000 to the Wisconsin Dells cardiac and pulmonary rehabilitation program, which the foundation had donated to in the past, said Rodger.
"We've supported them in the past, and will continue to support that type of program in the future, too," he said.
The donation will go toward purchasing and updating equipment in the cardiac and pulmonary rehabilitation center, said Randles.