A private plane trying to land at a grass strip at Baraboo-Wisconsin Dells Regional Airport Thursday night flipped after its landing gear caught a chain link fence.
The pilot, a 67-year-old man from Steamboat Springs, Colorado, was uninjured. There were no other occupants.
According to a press release, the Sauk County Sheriff's Office was notified of the crash at 7:10 p.m. and was told the pilot had safely exited the plane which landed upside down.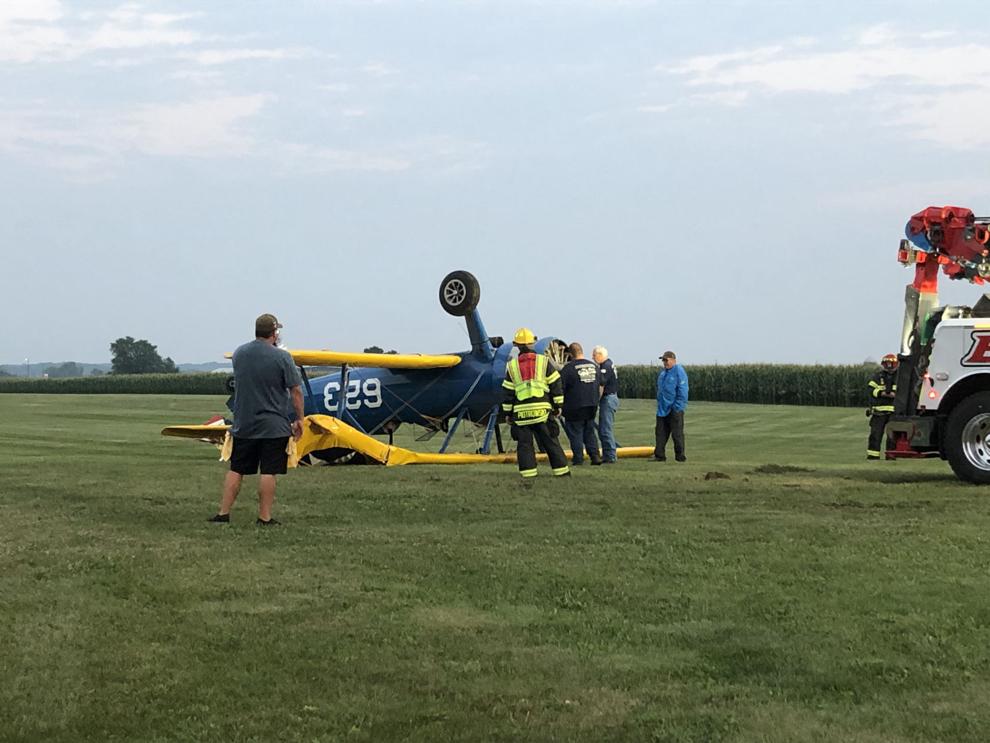 Emergency responders from the Sauk County Sheriff's Office, Baraboo District Ambulance Service, and Baraboo Fire Departments responded. Blystone's Towing of Portage helped remove the plane.
The 1941 Boeing-Stearman Model 75/PT-17 single-engine biplane is owned by owned by Mission Boston D-Day LLC of Newport Beach, California, according Federal Aviation Administration records.
The National Transportation Safety Board and FAA will continue the investigation..