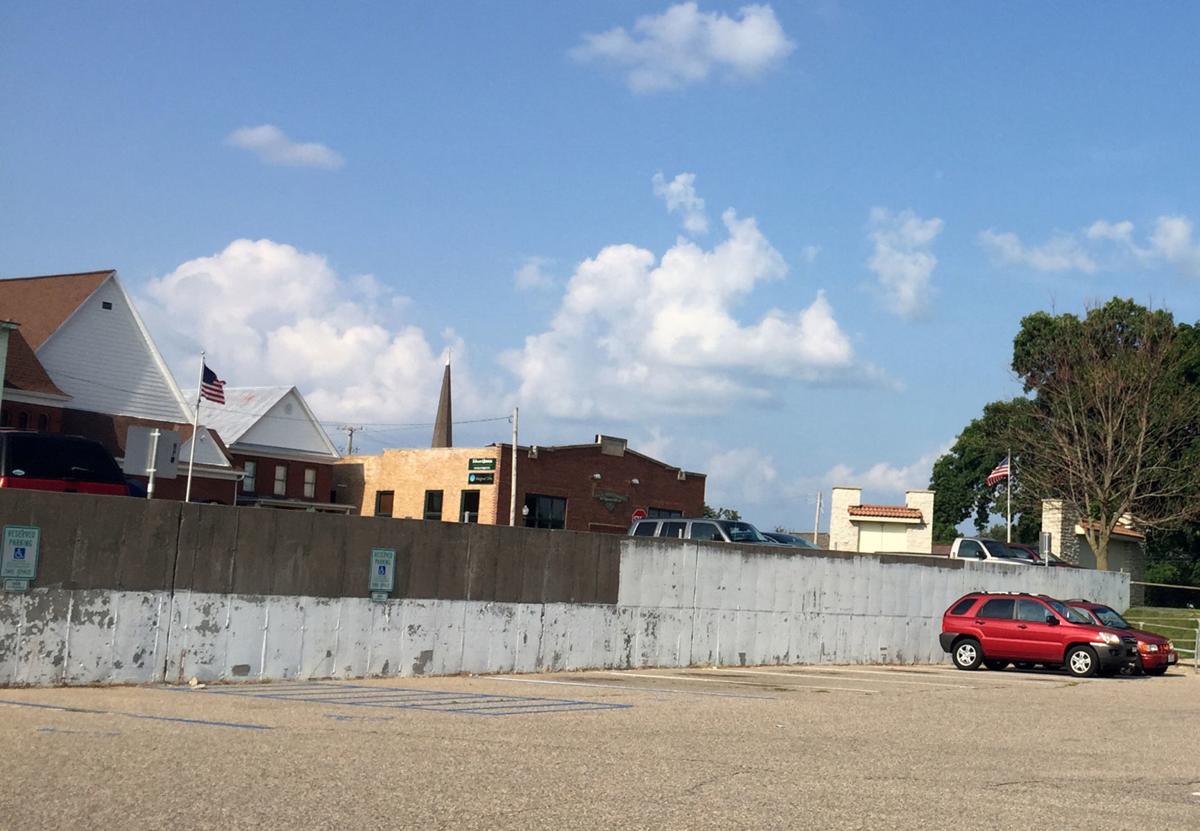 Young artists will soon be tasked with doing something about an "eyesore" in downtown Baraboo.
The Baraboo Public Art Association is asking those age 21 and younger to submit entries for a mural design that would fill a narrow concrete wall in the public parking lot on the south side of the Baraboo Civic Center.
The nonprofit organization will issue $250 for the winning entry in the contest that's open until 5 p.m., Dec. 20.
"We see it as embellishment that could bring joy to that corner," BPAA board member Judy Spring said. "It's peeling, it's gray and just plain ugly."
In the summer, local youths under adult supervision will paint the winning design on seven aluminum composite, 4- by 8-foot panels to be affixed to a wooden frame on the concrete wall. The design, Spring said, could be one panel repeated seven times or a design that's different on each panel.
You have free articles remaining.
"(We) thought it would be fitting to have youth design the mural given the proximity to the Boys and Girls Club and the fact that Baraboo's first public middle and high school buildings were built at this site," said Sarah Fay, the owner of the downtown business Jewelers Edge and who brought the idea to the BPAA board. "The neglected site is an eyesore and the wall appears to invite frequent graffiti taggings."
The mural might reference the history, geography or cultural heritage of Baraboo or be an abstract design, Spring said. Entrants cannot use human figures or a circus theme.
"It will be a challenge because it's so long and narrow," Spring said of the location. "It will take some imagination to fill this unusual space."
BPAA has launched several art projects since its formation in 2013, including the installation of two long and large "Fabric of the Community" murals that recognize 64 community leaders in downtown Baraboo near the corner of 4th and Oak streets, Spring said. BPAA has also installed three elephant sculptures in Myron Park, with a fourth elephant coming in the spring.
Up to 100 vehicles per weekday use the parking lot where the mural will be installed, said Mike Hardy, the city's director of Parks, Recreation and Forestry Department. Frequently, the mural will be seen by residents, employees of local businesses, Civic Center facility users, Senior Center members and the families of Boys and Girls Club children.
"It will be a great improvement to the site and addition to our cityscape," Hardy said.
Said BPAA volunteer board member Cully Shelton: "I think art enhances our community by establishing a sense of place for our residents. The value of this artwork comes from daily observation, from seeing the beauty within your own community."
More information about the youth mural is available at cityofbaraboo.com, where entries can be downloaded and returned to BPAA board members, a local teacher or mailed to the City of Baraboo.
Follow Noah Vernau on Twitter @NoahVernau or contact him at 608-695-4956.