There's this saying I'm sure we've all heard, "you don't know what you have until it's gone."
Nevertheless, most of us don't truly take it to heart and learn to show immense gratitude toward the things we are so lucky to have.
On July 6, 2020, I was on vacation in northern Wisconsin with my mom and most of our family. As we returned to the campground after fishing, my phone rang and the caller ID said "Mom" with two little heart emojis alongside it. "What could she possibly have forgotten to put on the list this time?" I said to my boyfriend, rather annoyed.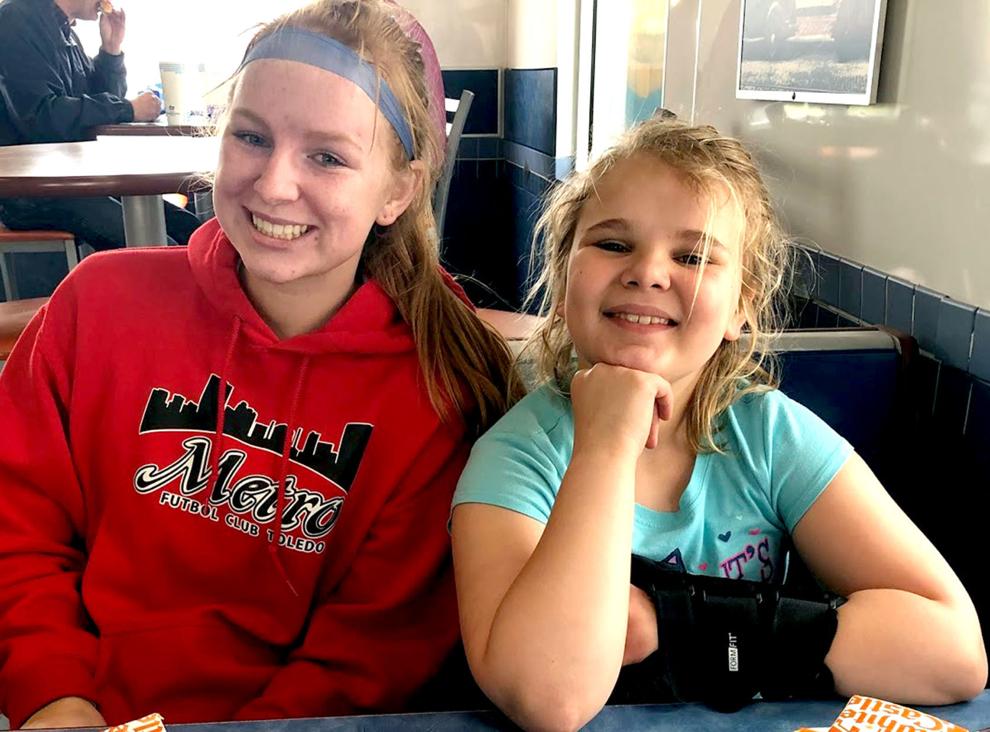 I answered and my mom said, "Kodie's missing." Kodie is my 10-year-old niece who had been planning to come up the following day with my sister. Instantly, my heart sank, my eyes filled with tears, and I felt the lump growing in the back of my throat.
Kodie was an extremely advanced kid. We would trust her to occasionally walk to the store alone while her mom was at work to grab some candy and a pop. She always sought permission first, but had a tendency to forget her phone at home. Many times we would drive over to her house to check on her only to find she had gotten distracted or had fallen asleep and forgot to check her phone.
This time was different. Instead of the calm, prepared reaction I would typically respond to this with, I broke down. I knew in my gut something wasn't right.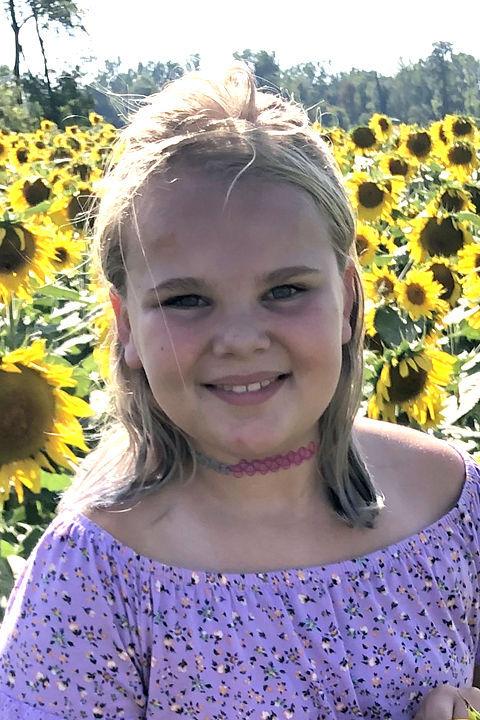 When I arrived at the camper, my mom was on the phone with my sister, who had already been searching for my niece with the police for about an hour. A K9 unit was dispatched, to no avail. None of the specially trained dogs with their excellent sniffers were able to pick up the smallest of scents left behind by the girl I called my best friend. My mom, boyfriend, and I hopped in the car and sped back to Baraboo while my dad and siblings stayed at the campground to pack up our stuff. We were doing anything we could to help as we drove home through the rain, calling every local business and spreading the news, hoping for as much help as we could recruit. We pulled up to my sister's apartment after dark to see police officers scattered around the area. There were countless good Samaritans driving and walking up and down every street calling Kodie's name, hoping and praying to hear something in return. Immediately we joined the search.
"If she is upset or scared, it will be either you or I that she comes to," my boyfriend and I told ourselves. She knew we wouldn't yell at her for anything.
"Kodie, it's Aunt Kenzie! I miss you, please come home," I remember yelling out the car window with tears streaming down my face. Everyone was periodically checking the posts of a local Facebook group. I was driving down 11th Street when a post surfaced, "Caller heard 'Mommy' from a child's voice on 11th Street." Without hesitation, I pulled my car over, hopped out, and started running up and down 11th Street calling for my niece. It did not take long for me and every other volunteer who read the post to realize the information was just some person calling in with fake tips.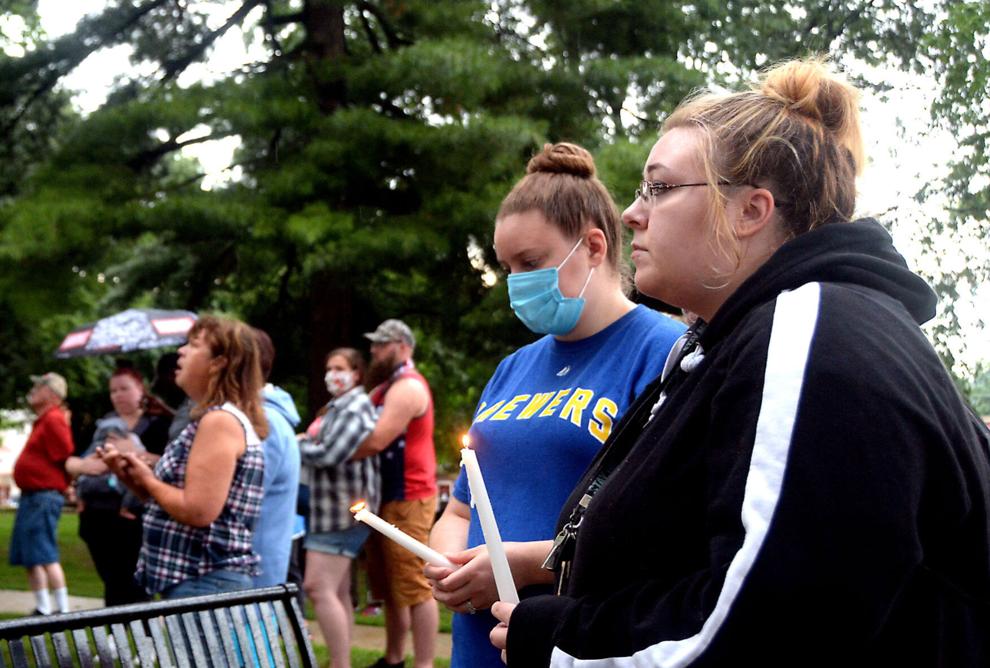 The police department called off their search shortly after dark, but the unrelenting and caring members of the Baraboo community did not. Around 80 people gathered in a bank parking lot to decide how we were going to continue the search without law enforcement. They looked at me, at age 18, for direction.
I felt overwhelmed, but could not give up. I put my feelings aside and began constructing a plan, dividing up search groups and sending them in different directions all over the city. By this time, we had been told that it was assumed that my niece had ingested large amounts of multiple different medications, as there were empty pill bottles scattered in the sink
Because I grew up in a medical family, I knew how to handle a possible overdose for long enough to keep the person alive until EMS arrives.
Every search party that I dispatched was instructed to perform vigorous sternum rubs if they found her unconscious or even close to it and call an ambulance immediately. This was very hard for me to instruct, as sternum rubs are effective for the sole purpose of being extremely painful and force the body to react and remain conscious. But at this point everything was a last-ditch-effort and we were all willing to do anything to save her. Numerous volunteers came from far and wide, some driving more than three hours to aid us in the search for the beautiful 10-year-old that most of them had never met. All night long, people called the police department attempting to get them back out to help. They decided to begin again at about 6:30 a.m. News crews flooded the bank parking lot, each asking me to do interviews to spread the word and beg for more help. By the time the officers were out searching again, the National Guard and FBI were on their way, preparing to take over the search. At about 9:45 a.m., an officer approached me and said they would be taking over the search at the local civic center and asked me to begin directing anyone who wanted to help in their direction.
By 10:30 a.m., everyone had shifted to the civic center, where officers were taking everyone's information and dividing them into search groups to cover the entire city. A bunch of our family had arrived from Nebraska, Ohio and Michigan to help search and give us some much needed support.
We were instructed to remain at the civic center while the search parties were sent out, but each of us had to be helping in some way to ease our minds as much as possible. Some of us were taking names and info, others distributing wristbands. I was speaking to the officers and helping decide where donations from the multiple different businesses and families were going to go.
While I was handing out radios to each group, a man approached me and said he believed he had some information that might be able to help us. My eyes lit up and all hope was regained. I directed him to the officer who had taken me under her wing.
Shortly after they collected his observation, my family and family friends were all taken upstairs into a conference room to sit and wait, everyone feeling completely and utterly hopeless and helpless. I tried to lift the spirits in the room, just as my niece would have by attempting to get everyone to join in a game of hangman on the whiteboard on the wall. Not even 30 seconds into the game, a group of officers and a man not in police uniform entered the room.
He walked over to my sister, rested his hand on her shoulder and said "Brandy, we found her." Maybe it was only a short second between words, but all of us began to leap in the air cheering when he followed it with "she is deceased."
I cannot describe the dreadful feeling that rushed through each and every one of us in that moment. Some people broke out in tears, others screamed, and a few, like myself, reacted in pure anger, fueled by immense pain. The officers did their best to calm us down, along with a few counselors who were brought in to help us cope. The only word I can think of to describe what my family was forced to endure those two long days is "unreal." No two people mourn the same and losing someone you love can never be compared to what someone else may have gone through, no matter how hard it may be. Going through all of this, I am grateful we found her and were able to lay her to rest. I can't imagine what it would have been like if we never did. There would have been unsettling thoughts and worries, unanswered questions and extreme guilt. Next time you hear the words "you don't know what you have until it's gone," I want you to hug your loved ones a little tighter, because the day that privilege is taken away from you is worse than having your heart ripped out of your chest.My family and I thank everyone who came out to help search, as well as everyone who shared the posts about Kodie. We extend the utmost appreciation and gratitude to every member of law enforcement who worked extra hours, the counselors who helped us, the people who set their own lives aside, and even anyone who shared so much as a kind word or prayer. Although we did not get the outcome we had hoped for, each effort made, big or small, did not go unrecognized.
Editor's Note: 10-year-old Kodie Dutcher was found at 11 a.m., July 7, 2020, near 11th Street and County Highway T in Baraboo. It was determined that she died by suicide.
McKenzie Bielicki, 19, is a Baraboo resident.