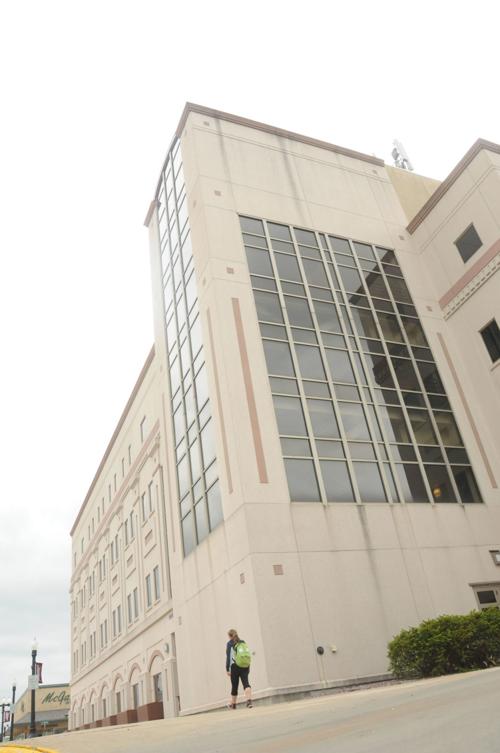 Sauk County Corporation Counsel Daniel Olson presented a report about questionable conduct by department heads, employees and county board supervisors at the Executive and Legislative Committee meeting Tuesday.
Olson's report included concerns about conduct that is inconsistent with the county's ethics code and possibly larger legalities.
"As of this morning, I have identified what I will generally describe as detrimental conduct that is inconsistent with the county ethics code and possibly more significant law by five current department heads, four county board supervisors, and two county staff," said Olson. "The number of department heads and supervisors identified makes this a systemic, and consequently, a serious concern and reason for this report."
The behaviors Olson cited included noncompliance with confidentiality rules and handling confidential information, such as a county supervisor having unauthorized requests, access and sharing of confidential legal documents. Olson also listed unauthorized distribution and receipt of confidential legal documents by a department head and unauthorized investigation of a department head by a county board supervisor.
Olson also expressed that there was a lack of respect for legal requirements the county and its board must follow, such as continuing to be non-compliant with open meetings law, senior staff members misusing public comment periods and failure to report unethical behavior by board supervisors and department heads.
In addition, Olson expressed that these and other actions like approving activities contrary to corporation counsel advice and the attempted intimidation of corporation counsel by a county board supervisor have interfered with the ability to provide proper legal services to the county.
While the report did not specifically mention it, Sauk County approved the settlement of an open records lawsuit in April that was filed by the Baraboo News Republic. A number of county supervisors opposed the settlement even though Olson had recommended approval.
You have free articles remaining.
Olson said during his report to the committee that he had attempted to share these concerns with the county board three months ago.
"Several months ago, I provided written comments to this committee in response to my one-year performance evaluation. I commented on the same matter and concerns that I am reporting on today," said Olson. "Unfortunately, I need to report that such activity is still present at a sufficient level to warrant this report."
Supervisor Tom Kriegl of Baraboo said Olson's report was not surprising to him and he would like to continue investigating the issues.
"I've worked on the board for a long time. I'm not totally shocked by this report," said Kriegl. "In my time on the board I have seen practices that have concerned me, and I would hope that we encourage further exploration of the matter."
Following the report, committee members discussed how to further investigate the issues and how any investigation should be handled. Supervisor Wally Czuprynko of Lake Delton expressed a need to seek outside counsel to handle the issues, as many of the issues included the corporation counsel's office.
"Seems to me a lot of these problems involve you, and if we're going to be examining them, we probably need to have someone from the outside come in and do this," said Czuprynko. "You've got stuff in here that is major league, and some of it involves you. The first thing I think of is that we need to obtain outside counsel."
The committee agreed and approved a motion to hold a closed session meeting on the matter in January, saying that more information such as specific incidents, actions and names of those responsible are needed before the committee can make any further decisions.
This information could not be given during an open session meeting, because it could violate the confidentiality of those involved, said Olson.