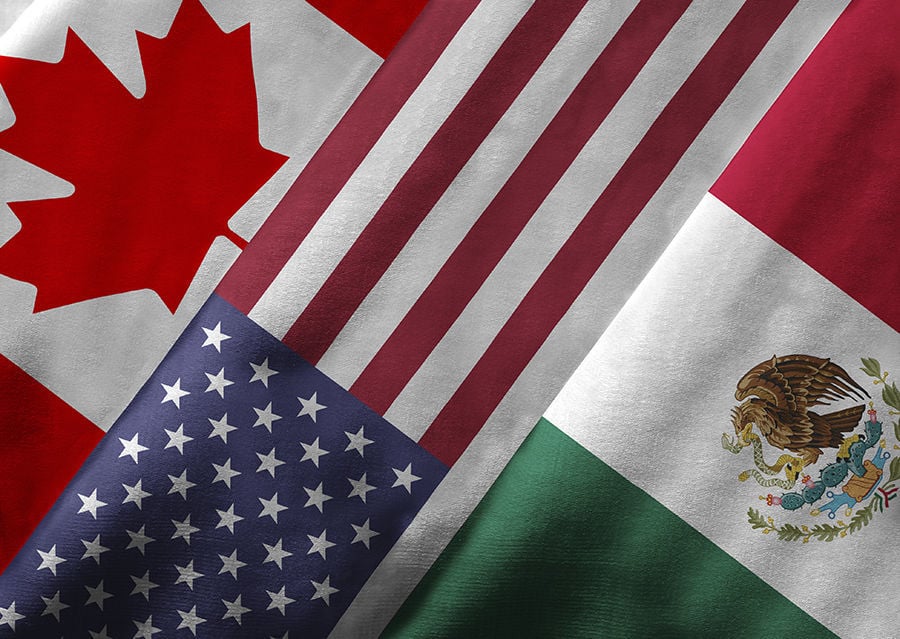 The newest Congress convened Jan. 3 where Democrats took control of the House of Representatives, leading to a "split" Congress with Republicans in control of the Senate. We stand within one year of the 2020 elections. What has this Congress accomplished?
The succinct answer would be very little. Democrats in the House have been feverishly attacking President Donald Trump. Efforts to bring impeachment proceedings against Trump were pondered before he was the Republican nominee, and we've heard an endless drone of accusations. Democrats remain fixated on impeachment and nothing else.
With the discord in Washington, D.C, who suffers? We, as Americans, all suffer when Congress sits on their hands. Regardless of your opinions on how to address the challenges we face as a nation over our Southern border, no congressional action or real discussion taking place is disappointing to those across the spectrum of ideologies.
Congressmen, including Wisconsin's 2nd Congressional District's Mark Pocan, tout ideas like the ludicrous "Green New Deal," instead of focusing on legislation benefiting constituents.
One measure not getting the press it deserves is a new North American trade agreement, the United States-Mexico-Canada Agreement, better known as USMCA. In simple terms, it would be an update of the North American Free Trade Agreement in effect since 1993.
There is a large swath of bipartisan support for USMCA. President Bill Clinton's chief of staff during NAFTA, Mark McLarty, shared his thoughts in an Oct. 4, 2018, Detroit Free Press story, "Congress passed NAFTA in early fall of 1993 and McLarty proudly noted that it passed on a "bipartisan basis."
"The agreement was very important, it was a critical element that showed sustained engagement by the United States with Canada and Mexico," McLarty said."It strengthened the North American platform and competitiveness, while improving the relationships between the three countries." So on Oct. 1, when McLarty heard the news that an updated trade pact had been reached with Canada and Mexico, he said he let out a sigh of relief.
"On balance, this was a reasonable approach to updating the NAFTA, which … needed to be updated," said McLarty. "It was 25 years old, there wasn't an Internet when this was created, and like any agreement, it needed to be updated."
A United States Department of Agriculture fact sheet provided some USMCA highlights, stating "America's dairy farmers will have new market opportunities in Canada for a wide variety of dairy products. Canada also agrees to eliminate the unfair milk pricing program that allow its farmers to undersell U.S. producers." This is a good deal for thousands of Wisconsin's dairy farms. The opportunity to be more competitive in new markets. What's the holdup?
Pocan issued a press release regarding USMCA on Nov. 30, 2018. "Despite the United States, Mexico, and Canada signing the NAFTA 2.0 agreement today, this deal is incomplete. The agreement as currently negotiated will not stop the damage done by NAFTA, including job outsourcing, wage suppression, and environmental degradation. In order to gain widespread support of Democrats in Congress, the agreement must contain swift and enforceable labor and environmental standards and must reverse special protections for corporations. We have been clear about these goals from day one, and I will continue to push the Trump Administration in the upcoming months to fulfill their promise of a new trade framework that supports working families."
Despite Pocan's obfuscation, the agreement helps "working families" like dairy farmers. In a July 10 press release the International Dairy Food Association supported USMCA, stating, "The U.S. dairy industry is urging Congress to quickly ratify the U.S.-Mexico- Canada Agreement (USMCA) with an outreach campaign highlighting the importance of the agreement to the success of America's dairy farmers and manufacturers."
In the past year, Pocan has provided no updated press releases regarding USMCA. Impeachment fever and political posturing is far more important to congressional Democrats.
A Nov. 1 Bloomberg story summed up the Democrats' stance on USMCA: "House Speaker Nancy Pelosi said President Donald Trump's new NAFTA agreement is the "easiest trade deal that we've ever done." Then why, Speaker Pelosi isn't it done? Iowa Sen. Chuck Grassley stated, "The Democratically-controlled House of Representatives looks increasingly less likely to act this year on USMCA. That threatens passage of the trilateral trade deal this Congress, as next year is a presidential election year," he said in an Oct. 23 speech. Grassley also described Democrats' approach to the negotiations as "stalling tactics."
Democrats don't want USMCA to become the new NAFTA, because improving trade agreements with our closest partners may be viewed as a win for Trump and his negotiating skills. Democrats won't bear good news for Trump. For Democrats, playing partisan politics is more important than improving the lives of constituents. Losers in this hubris are the American people.
Congress, get your act together, and pass USMCA.
Scott Frostman lives in Baraboo and has roots throughout Wisconsin. He believes anyone can make a difference and can be reached at scfrostman@gmail.com.
Catch the latest in Opinion
Get opinion pieces, letters and editorials sent directly to your inbox weekly!