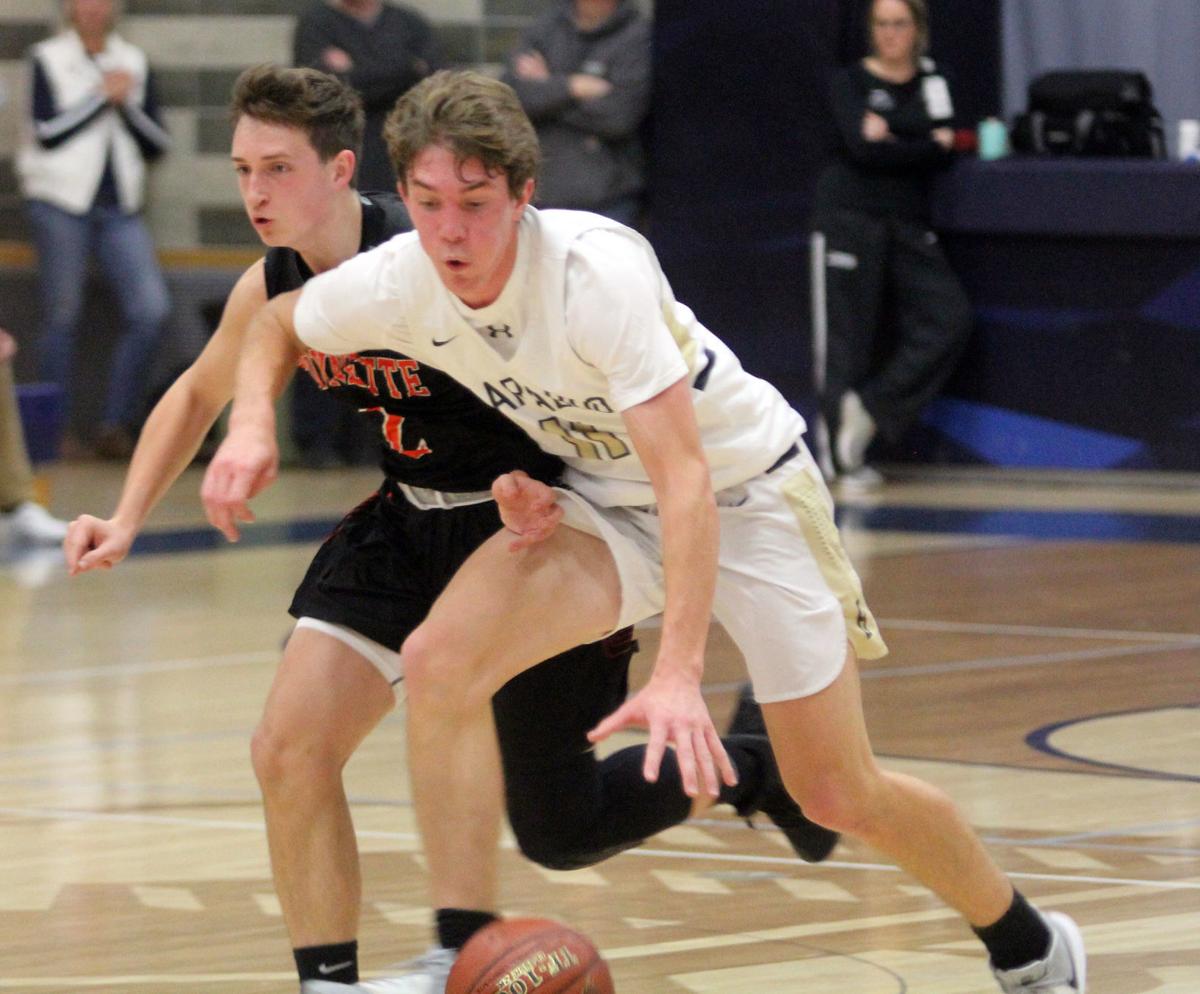 The Baraboo prep boys basketball team put the ball in Calvin Peterson's hands this year.
The senior guard took advantage, running the Baraboo offense to earn an honorable mention All-Badger North Conference selection.
It was the first all-conference nod for Peterson, who scored a team-leading 16.9 points per game while adding 5.1 rebounds and 1.3 assists per game.
"Calvin was a player that could score at all three levels on the floor," Baraboo head coach Tyler Fish said of the 6-foot-2 guard. "He's a very good shooter, especially from deep, which made him very hard to guard this year.
"Calvin had games where he was being denied, we saw some box-and-one defense at times. Teams really tried to take him away at times, and he had to earn everything. ... He hit some big-time shots for us this year. One specifically that comes to mind is a game-tying 3 against Richland Center at Fiserv Forum, which was part of a nice comeback win for us."
A three-year varsity contributor, Peterson made a big jump each year, averaging under two points per game as a sophomore and 7.9 points per game as a junior before breaking out this winter.
"I arrived when Calvin was a sophomore," said Fish, who was an assistant coach before taking the head job prior to this season. "He wasn't asked to do as much when he was a sophomore, but you could tell he had it in him. His confidence grew tremendously over the past two seasons and that wasn't by accident. He worked for that and turned himself into a great player. One thing Calvin took a major step in this year, was his ability to defend. He turned himself into a great defender. With his length and much improved lateral quickness, he made it tough for people to get clean looks." 
You have free articles remaining.
Peterson and senior Max Koenig, who averaged 11.7 points and a team-high 7.7 rebounds per game, carried Baraboo all season.
"With the amount of time he put in, he really turned himself into a great player," Fish said, pointing to Koenig's 17-point, 21-rebound effort against Wautoma and 19-point outing in a win over Portage. "Max's ability to drive and get to the rim is something that will be missed. He really handled the ball well for us this year."
Koenig also stood out off the court, helping develop the program's culture in Fish's first year.
"The way Max interacted with the youth, always being a good role model, and the way he treated the people around him is something I'm going to miss," Fish said. "He did a lot for this program."
The T-Birds, who also had seniors Will Jurvelin, Graham Langkamp and Joe White Eagle, finished with a 4-19 record, including 1-13 in Badger North play.
"The entire senior class helped me transition into the new role," Fish said. "They gave me everything they had, and worked extremely hard in the offseason and during the year. I couldn't have asked for a better group. Wins and losses might not have been where we wanted them, but this group helped set the culture and standard for work ethic." 
Baraboo was seeded 10th in the WIAA Division 2 tournament, suffering a 60-39 loss at seventh-seeded Sauk Prairie in the opening round.
Reedsburg senior Will Fuhrmann was named the Badger North Player of the Year after averaging 17.0 points, 8.9 rebounds, 5.3 assists and 2.4 steals per game.
"He's been terrific for us for four years now," Reedsburg head coach Josh Rupnow said of Fuhrmann. "His all-around game is what makes him stand out to me. He does everything at an elite level: scores, passes, defends, rebounds, hustles, finishes, studies, volunteers. He was an excellent teammate and will go on to do great things."
Get in the game with our Prep Sports Newsletter
Sent weekly directly to your inbox!