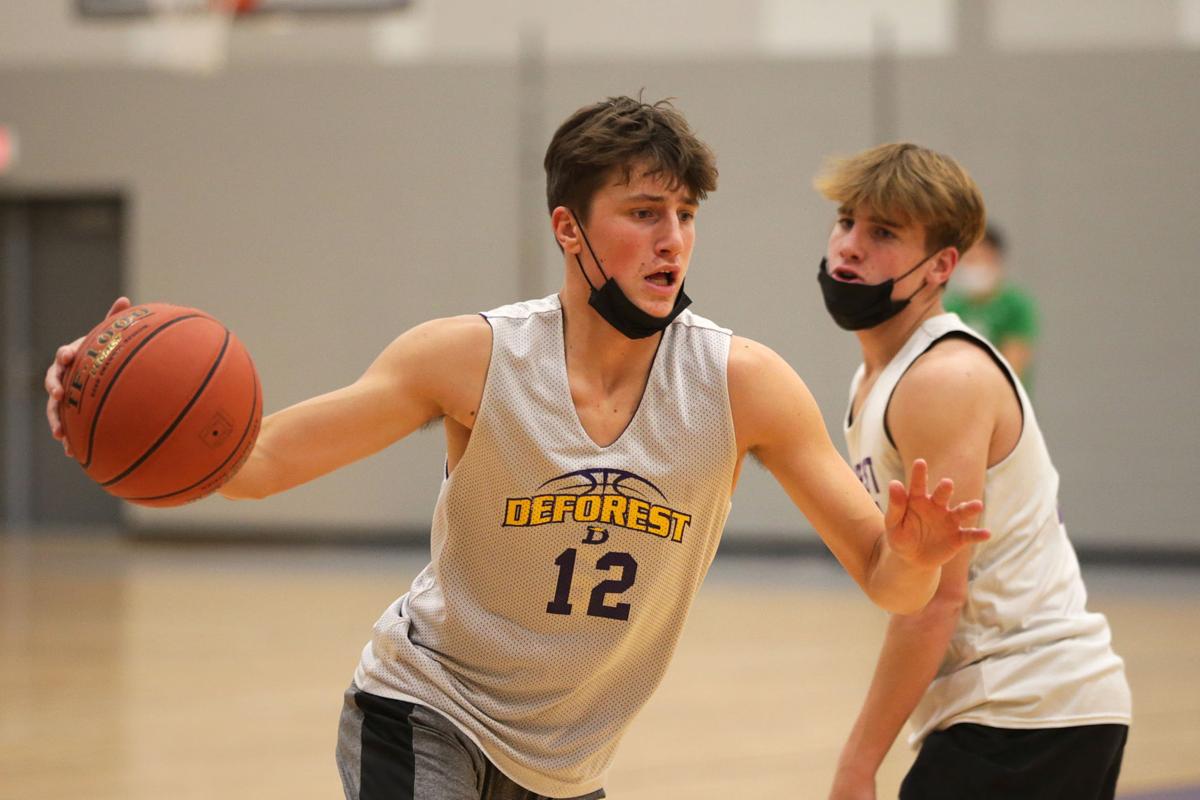 Middleton boys basketball has won eight of its first 10 games this season. The only losses the Cardinals have suffered are to Milton by three points and Neenah on buzzer-beating 3-pointer — two state-ranked teams.
The Cardinals are also ranked, coming in No. 8 in Division 1 in the season's first Associated Press weekly rankings. Milton is ranked No. 8 in Division 2. Neenah is ranked third in Division 1. 
Also cracking the Top 10 is DeForest (8-3), which earned the No. 9 spot in Division 2. The Norskies have been led in scoring this season by 6-foot-4 senior Max Weisbrod, a Northern Michigan University commit who has scored 22.4 points per game. 
Madison La Follette leads area teams in Division 1, ranked fifth. 
Here's how voters, consisting of sports reporters and broadcasters across the state, voted this week:
---
BOYS BASKETBALL ASSOCIATED PRESS WEEKLY STATE RANKINGS
Here is The Associated Press Wisconsin prep basketball poll for the week of Jan. 11, with first-place votes in parentheses, record, total points and last week's ranking, as voted upon by a statewide panel of sports writers and broadcasters:
Division 1
2. Appleton East (1);11-1;71
4. Eau Claire Memorial;10-1;47
5. Madison La Follette;8-1;44
6. Brookfield Central;7-1;39
9. Menomonee Falls;8-2;14
Others receiving votes: Waunakee 7, Racine Case 3, River Falls 3, Waukesha South 3, Hortonville (7-2) 1.
---
Division 2
1. Wisconsin Lutheran (7); 8-1;79
3. La Crosse Central;9-1;60
7. Westosha Central; 8-1;28
10. Wauwatosa West;9-4;15
Others receiving votes: Fox Valley Lutheran 5, McFarland 3, Pius XI 1, New Berlin West 1.
---
Division 3
1. Lake Country Lutheran (8); 10-0;80
3. Kettle Moraine Lutheran;12-1;56
4. Saint Thomas More;10-1;48
5. Catholic Memorial;8-3;46
8. Saint Croix Central;10-1;27
Others receiving votes: Lakeside Lutheran 5, Dominican 4, Dodgeville 3, Columbus 1.
---
Division 4
1. Milwaukee Academy of Science (6); 9-1;78
2. Sheboygan Area Luth. (1);9-1;67
8. Kenosha St. Joseph Catholic Academy;8-2;17
9. La Crosse Aquinas;9-1;14
Others receiving votes: Mineral Point 9, Saint Mary Catholic 1.
---
Division 5
1. Reedsville (7);10-0;79
2. Columbus Catholic;10-1;64
4. Green Bay N.E.W. Lutheran;9-1;61
5. Wauzeka-Steuben;10-0;48
8. Newman Catholic;10-2;24
Others receiving votes: Flambeau 3, Lourdes Academy 3.
Boys basketball preview: D-I prospect Braylen Blue highlights intriguing list of Big Eight's 10 players to know
Jacob Naber, sr., F, Janesville Parker
The 6-foot-7 senior is returning to a Parker team that saw some success last season, winning a Division 1 regional title. Naber finished with 13 points and almost nine rebounds per game for the Vikings. This season, with the two leading scorers having graduated in the spring, Naber will have more responsibility.
Massi Malterer, sr., G, Madison East
The 6-2 guard only saw seven minutes of action, scoring three points, in 2019-20 before the pandemic shut down the season. But coaches in the Big Eight respect his ability to score. He does most of his damage penetrating to the rim, but has shown off a jumper against AAU competition. He's one of the more intriguing, unknown commodities in the conference as the season starts.
Habib Alidu-Ball, jr., C, Madison East
Alidu-Ball is also one of the few holdovers from the talented 2019-20 Purgolder team that won the Middleton Sectional semifinal over Oconomowoc. He saw 11 minutes of action and scored one point as a freshman that season. The 6-6 center has the size to step in and anchor a defense, which the Purgolders will certainly take.
Clevon Easton, fr., G/F, Madison East
Easton has impressed coaches early on at East and looks like a young breakout candidate. He's an athletic wing with room to grow and will have the time to do so with Malterer and Alidu-Ball expected to lead the Purgolders.
Ahrman Lewis, jr., G, Madison La Follette
Lewis, like teammate Quinton Lomack (more on him shortly), has not played varsity basketball yet for La Follette, which went 23-1 two years ago and won its sectional semifinal over Waunakee before the season was canceled. Five of that team's top six scorers have since graduated, leaving an opening for the Lewis-Lomack backcourt to provide much-needed playmaking. Both players have impressed in AAU and other events over the summer.
Quinton Lomack, so., G, Madison La Follette
The 6-2 sophomore has impressed coaches in the Big Eight in events he's played in over the summer, like his backcourt running mate. With big Juck Riak (7.6 ppg) the only notable scorer back from the 2019-20 squad, La Follette has a desperate need for guards to step up. Lomack and Lewis could provide that.
Braylen Blue, jr., G, Madison Memorial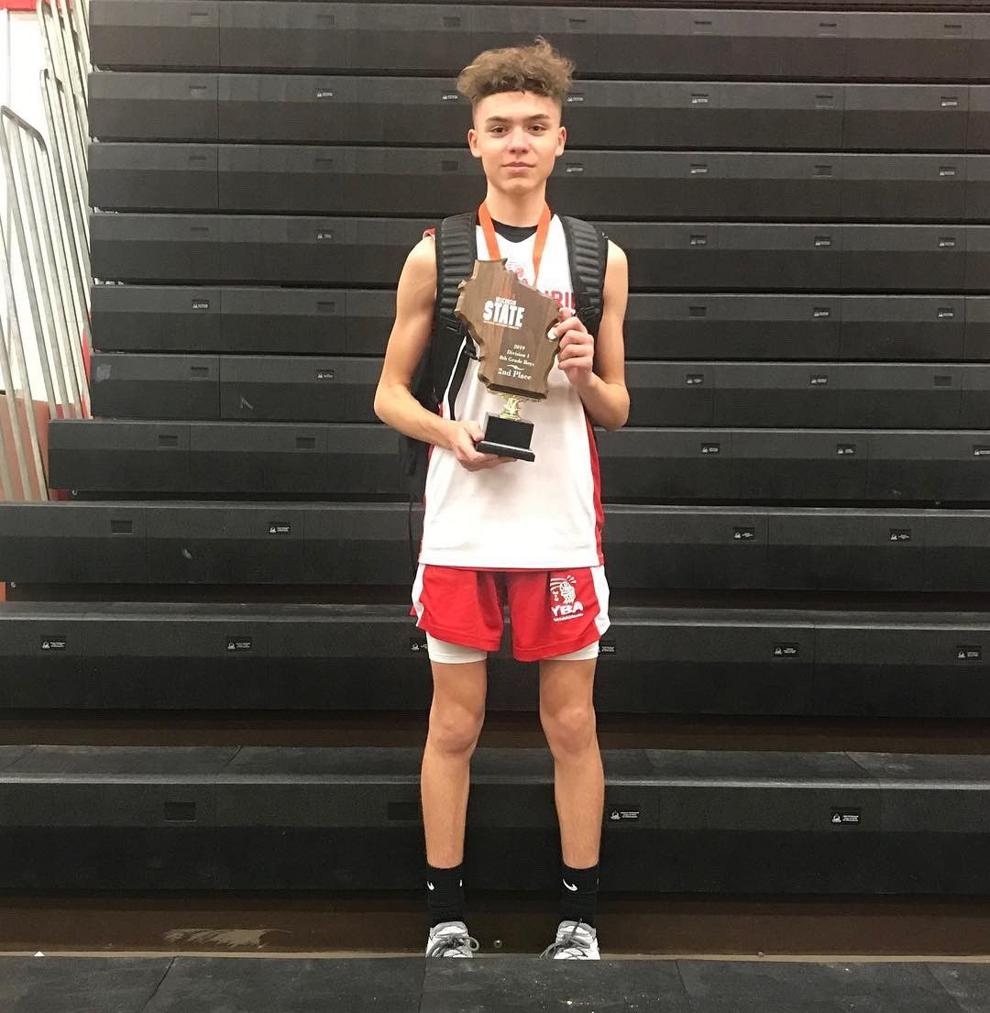 The 6-4 guard has left an impression on coaches who have seen Blue play even though he has yet to log a varsity minute. Those coaches aren't just high school and AAU coaches. College coaches have liked his game as well. Blue has picked up offers from Division I programs like Arizona State, UW-Milwaukee and Murray State.
Kaden Fosdick, jr., F, Middleton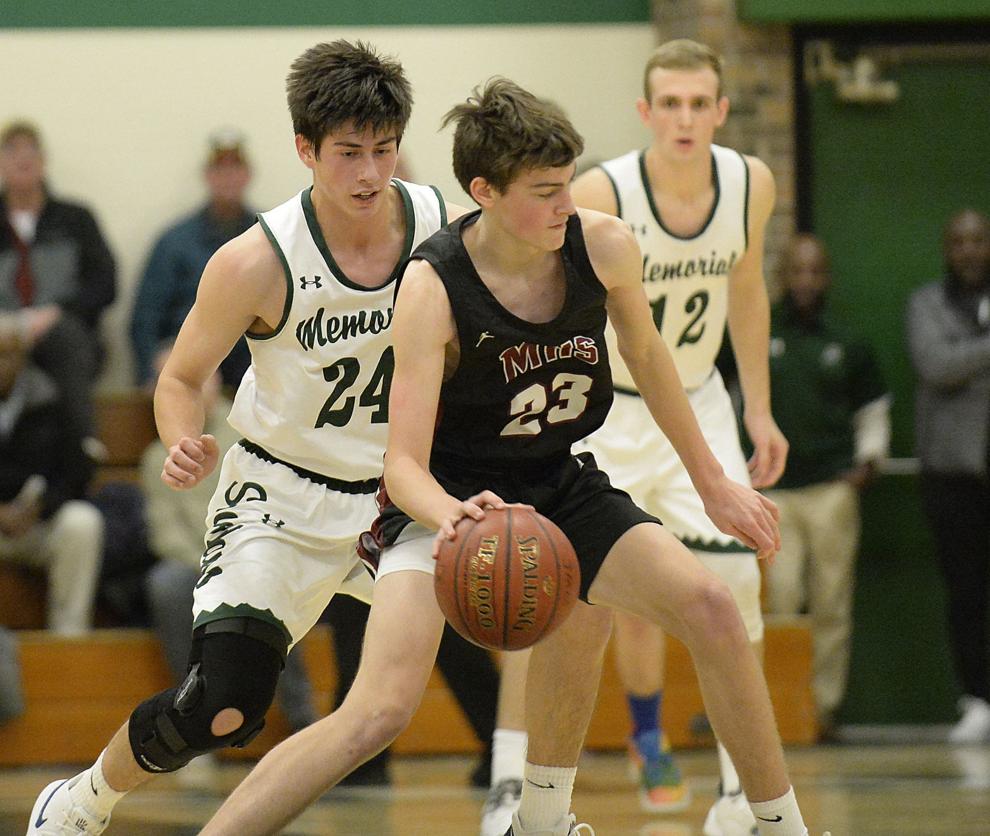 Fosdick began his varsity career averaging more than eight points per game and was the Cardinals' third-leading scorer at 8.5 points per game. The 6-5 junior showed his athletic ability during the Cardinals boys volleyball season. His size and athleticism will be crucial to helping the Cardinals in the paint.
Logan Raffel, sr., G, Middleton
The 5-foot-11 senior led the Cardinals in scoring last season with 13.4 points per game, including a season-high 29 points against Monroe. The top returning 3-point shooter (10 made 3s a year ago), his presence will help stretch the floor for other top scorers like Fosdick and senior guard Nick Meinholz (9.1 ppg). Raffel is part of a deep senior class; in fact, Middleton's roster, according to Wissports.net, includes only seniors and juniors.
Ben Olson, sr., G/F, Sun Prairie
Olson is coming off an impressive junior season where he scored 18.6 points per game for the Cardinals, which makes him the top returning scorer in the conference after Janesville Craig's Angelo Rizzo (21.1) graduated in the spring. The 6-5 Olson improved his scoring output by eight points between his sophomore and junior years. Drew Houtakker (12.2 ppg) and Connor Carpenter (10.9) are both graduated, leaving Olson to take on more of a leadership role on the court.