The Baraboo cross country teams went out as fast as they could in one of the fastest sectionals in the state.
The Thunderbirds saw their season end at Saturday's WIAA Division 1 DeForest sectional, with the boys and girls teams each finishing 10th at Linde Fields.
"This is one of the toughest Division 1 sectionals in the state, so we had our work cut out for us today," Baraboo boys coach Jacob Boll said after his team scored 256 points in a meet that was won by Middleton (61) and Madison West (82).
While those two teams advanced to next Saturday's state meet in Wisconsin Rapids, Sauk Prairie's Jack Boerger (16:04.07), DeForest's Isaiah Bauer (16:17.20), Verona's Aidan Manning (16:37.97), Waunakee's Andrew Regnier (16:42.60) and Madison Memorial's Jake Zarov (16:54.99) earned the five individual qualifying spots.
That left the T-Birds out of state, but running to finish the season off as good as possible. Daniel Yesipovich was the first Baraboo boy to cross the 5,000-meter finish line. The junior finished in 18 minutes, 1.15 seconds to place 39th out of 84 runners.
Connor Kleist (18:05.93) followed in 41st, while Ethan Sefkar (18:12.28) took 46th.
"Our top three were in a similar tight pack as a week ago,  with just an 11-second spread, which was nice," Boll said, referencing when Baraboo took fourth at the Badger West Conference meet on Oct. 16.
At sectionals, Baraboo's lineup was rounded out by Evan Exo (18:42.78) took 61st, Jacob Greenwood (19:03.86) took 69th, Eric Gumz (19:21.94) took 71st and Sergio Angel (19:33.93) took 74th.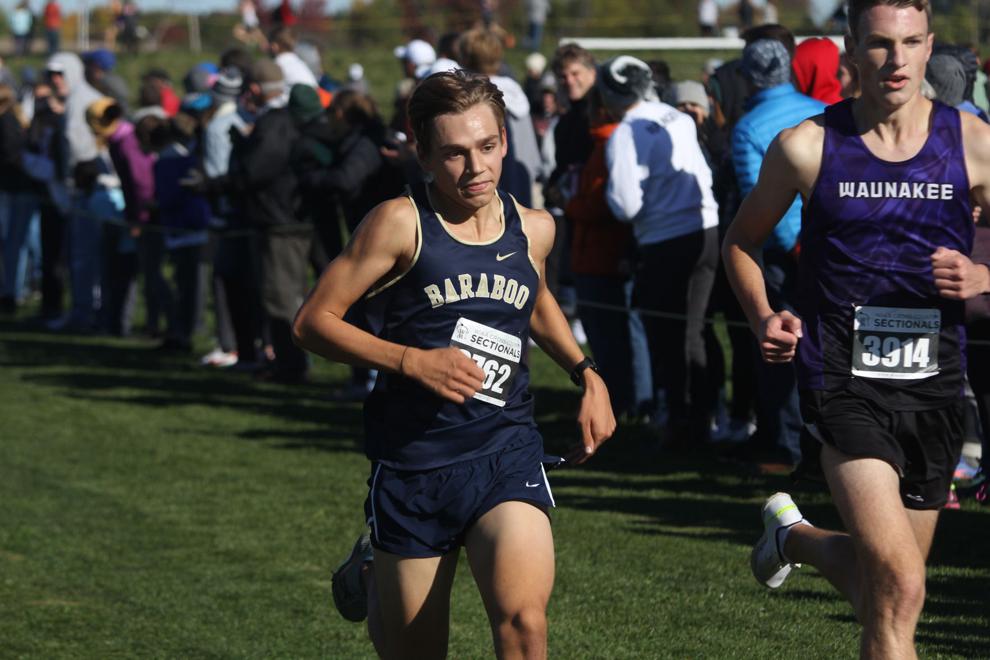 "Our seniors deserve a special acknowledgement as they finished their cross country careers with today's race," Boll said of Exo, Gumz and Sefkar. "These three varsity seniors are quality athletes and young men that will be greatly missed.
"We've lit a fire in some of these boys to do what needs to be done in the offseason to accomplish our goals next year. A lot of these guys will be swimming this winter and you'll see them competing on the track in the spring."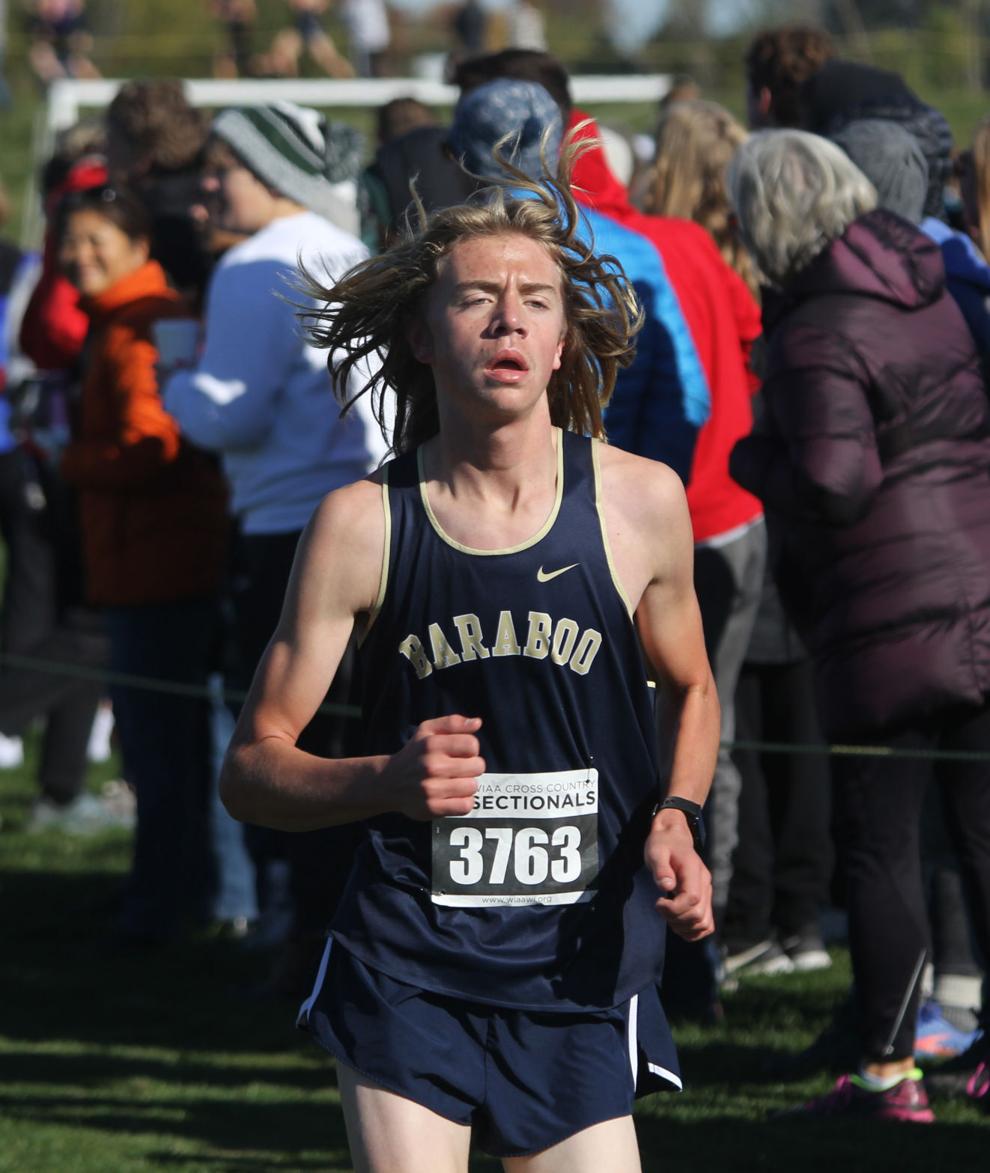 The Baraboo girls are also heading into the offseason after putting up some of their best times of the year on Saturday.
"I felt like all the girls finished their season off strong. Everyone's goal was to end on a good note. " Baraboo girls coach Julie Faylona said a week after the T-Birds finished fifth at conference. "After last weekend's flat and fast course at Portage, we knew it would be hard to beat those times. At conference, every single girl got a season record, and six of those eight were all-time career records. DeForest was a fast course, too, and for most of the girls, their race time at DeForest was their second fastest."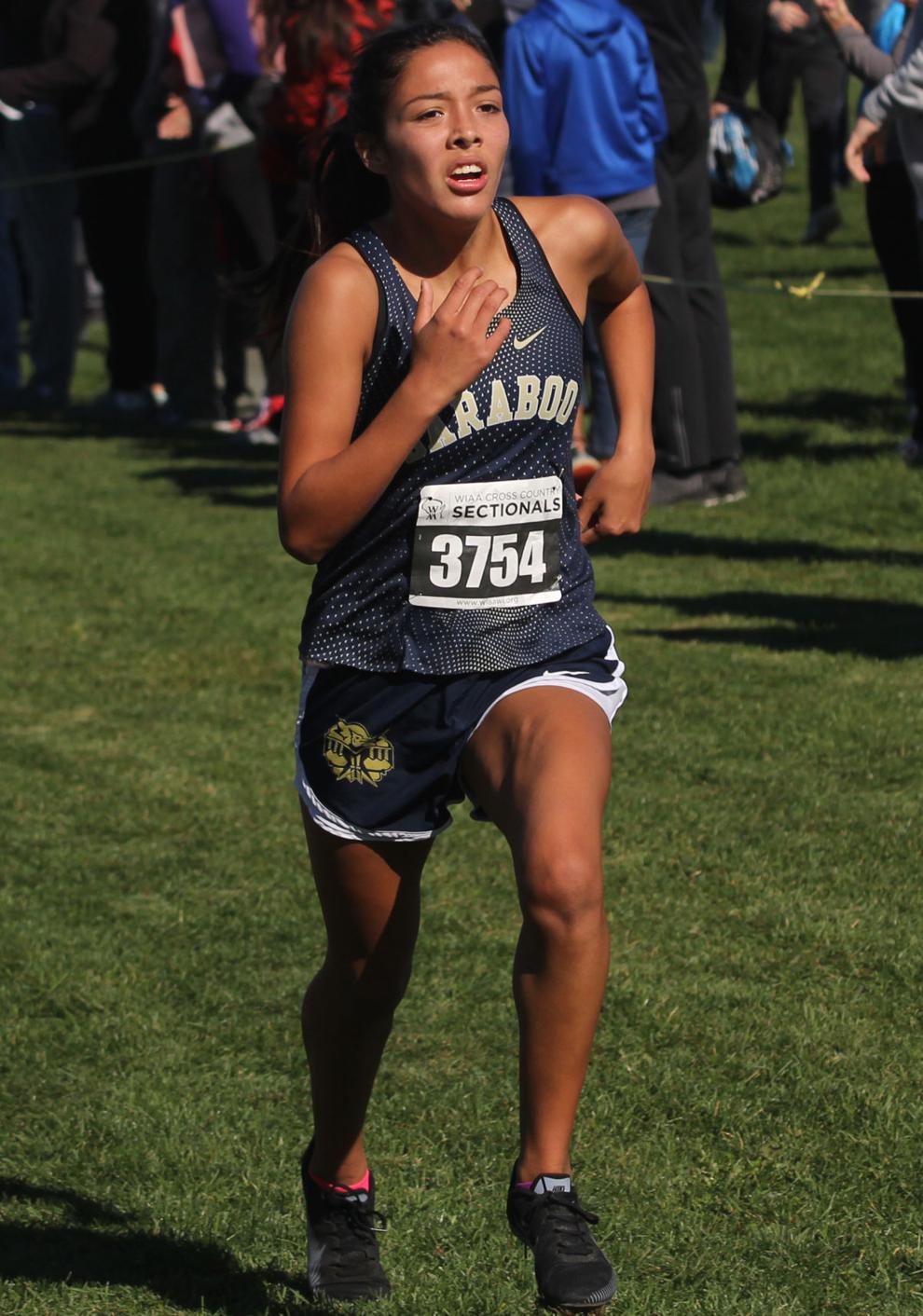 Kadence Funmaker paced the T-Birds, finishing 51st overall in 22:01.30. Julia School (22:21.74), Brooke Lawton (22:31.82) and Haylie Weyh (22:59.74) finished 54th through 56th, while Shaylee Dougherty (23:55.72) placed 73rd, Ana Exterovich (24:34.21) placed 78th and Kezalee Dance (24:48.83) finished 80th.
Faylona said that everyone ran for the seniors — Dougherty, Exterovich, Dance and Jordana White Eagle, who joined the team this year.
"All four were excellent leaders to our team in their own way," Faylona said. "Shaylee is always so positive and determined in our workouts. She's the one encouraging the girls and reminding them that they are strong and can handle the workout.
"Ana is so approachable that the girls feel comfortable reaching out to her. She also sets an example by working hard and not making excuses. She demonstrates that sometimes you will be in pain, but it's possible to push through it.
"Kezalee keeps all the girls relaxed. She makes sure they are focused, but also not stressed out or too nervous. Kezalee has really stepped up her game this year. She shows that hard work gets results.
"And Jordana reminds everyone to try new things, and be confident in your abilities. Jordana was the sectionals alternate, so she didn't race today. Nonetheless, she helped encourage everyone to do their best. I was proud of everyone's race at DeForest, and I know our seniors were proud of the girls, too."
Middleton's Lauren Pansegrau (17:24.29) and Zaira Malloy-Salgado (18:06.93) finished first and second, respectively, in the girls' meet, as the Cardinals (23 points) and Madison West (67) qualified for state as teams. Monona Grove (105) took third, followed by Waunakee (106), Madison Memorial (136), DeForest (140), Verona (187), Madison East (206), Sauk Prairie (238), Baraboo (283) and Tomah (347).