The Baraboo boys cross country team had four of the top-10 runners at Saturday's Dells Invitational.
But Mauston was just a bit better, finishing with two of the top three and five of the top-12 to win the four-team meet at Christmas Mountain Golf Course in Wisconsin Dells. Eli Boppart's first-place finish led the Golden Eagles to 36 points, while Baraboo took second with 41 points. Medford (68) and Wisconsin Dells (80) rounded out the invitational.
"Today was a hard-fought battle against a tough Mauston team," Baraboo coach Jake Boll said. "Boppart finished first, which pressured us to essentially run our five against their next four. We got four guys in the top 10 but fell just short of winning the meet."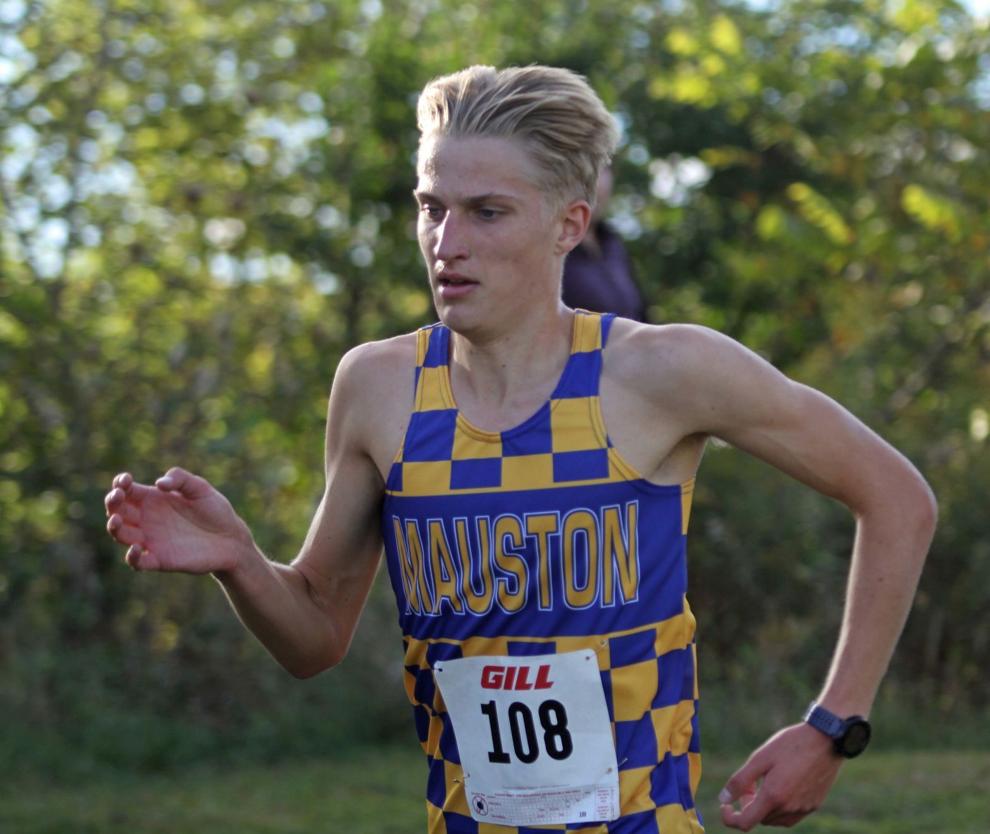 Boppart, who took first in 16 minutes, 16.2 seconds, and Medford's Joe Sullivan (16:33.4) ran well ahead of the 31-runner pack in the 5,000-meter race.
Mauston's Tyler Schwartz (18:00.3) followed in third place, and Baraboo's Daniel Yesipovich (18:10.0) took fourth.
Yesipovich's teammates weren't far behind. Connor Kleist (18:34.9) and Ethan Sefkar (18:42.8) took sixth and seventh place, respectively, while Jacob Greenwood (19:03.6) took 10th and Evan Exo (19:24.9) took 14th.
"Freshman Jacob Greenwood had a strong last mile to earn top 10 honors and a PR," Boll said. "He's been a great addition to the T-Birds this year."
Mauston showcased its depth to take the team title. While Boppart and Schwartz ran at the front of the pack, Josh Ellerman (18:59.3) added a ninth-place finish to lead a group that also included Owen Hallwood (11th, 19:09.5), Joseph Hammer (12th, 19:13.2), Eli Hallwood (16th, 19:25.7) and Drake Gosda (17th, 19:30.7).
Luke Sampson paced Wisconsin Dells with a time of 18:53.8 and an eighth-place finish. Keegan Cobbs (19:25.4) took 15th, followed by Jaren Ward (18th, 19:40.6), John Leger (19th, 19:43.3) and Austin Cunningham (20th, 19:44.5).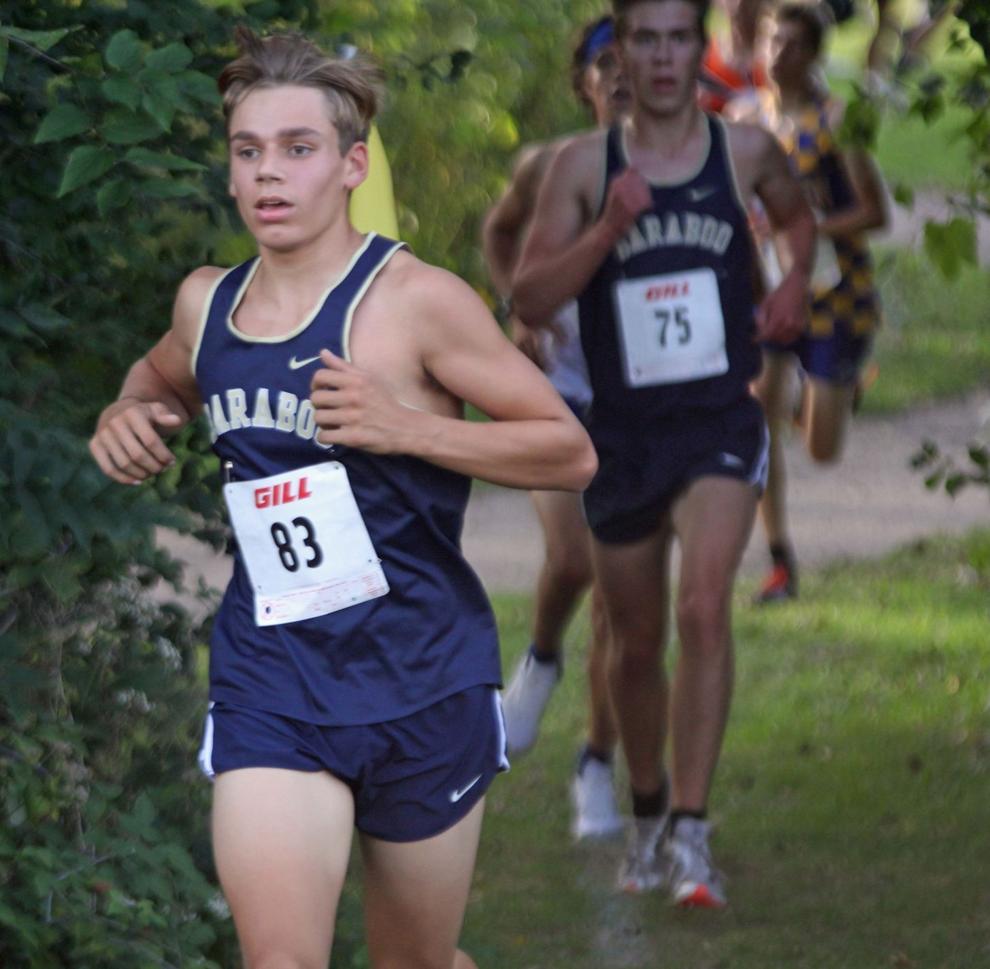 Medford girls run away with title
The first six girls across the finish line were from Medford.
Meredith Richter led the field with a time of 20:59.7, and was quickly followed by Bryn Fronk (21:22.9), Alexis Fleegel (21:38.0), Jennifer Kahn (21:42.4), Brooke Rudolph (21:45.7) and Ella Daniels (22:22.6).
Wisconsin Dells' Maya Michalsky (22:40.9) and Aila Duerr (22:48.5) broke up the parade of Raiders by placing seventh and eighth, respectively, in the 28-runner race.
Kayla Garbacz (11th, 22:59.8), Jadyn Torkelson (14th, 23:49.2) and Tesa Ketelhut (17th, 23:56.2) also helped Wisconsin Dells score 57 points and take second place. Baraboo placed third with 76 points, while Mauston (96) rounded out the meet.
Baraboo's five scorers were Kadence Funmaker (12th, 23:30.0), Julia School (13th, 23:40.3), Haylie Weyh (15th, 23:49.3), Brooke Lawton (16th, 23:51.0) and Shaylee Dougherty (20th, 24:46.0).
Mauston's quintet included Elle Horn (10th, 22:56.5), Morgan Firlus (18th, 24:03.9), Autumn Drinkwine (21st, 24:59.8), Alexys Smith (22nd, 25:17.9) and Callie Hawkins (25th, 29:06.7).
Baraboo will compete in the Badger West Conference meet on Oct. 16 in Portage.
"The silver lining is that we're healthy heading into the Badger West Conference meet," Boll said. "We understand that it will take everyone's best effort if we are going to accomplish our team goals."