The Baraboo High School boys soccer team has won two WIAA regional titles in its history.
The current group of Thunderbirds has won them both, as third-seeded Baraboo claimed a 2-1 win over No. 6 Union Grove on Saturday to win its second straight regional championship.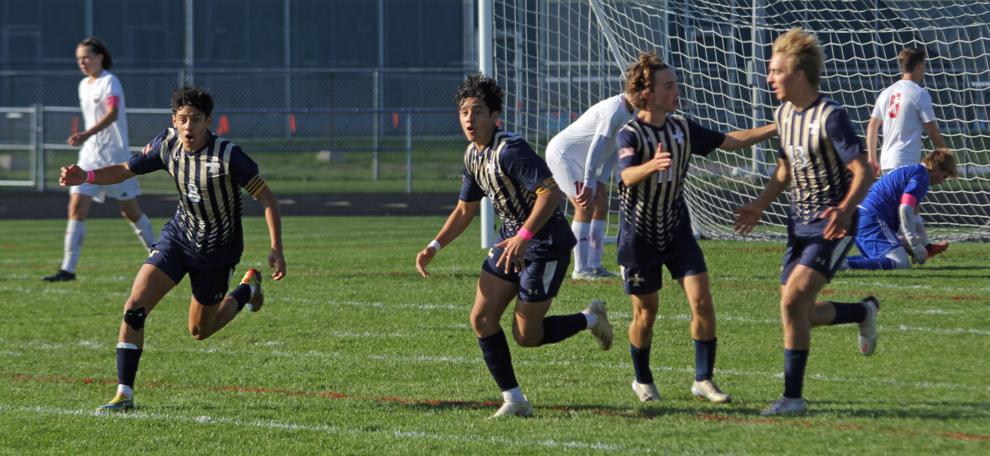 It was the first Division 2 regional title in program history, as Baraboo advanced through Division 1 during the COVID-19-impacted 2020 season.
The T-Birds (16-6-2) and Broncos (11-6-3) each created several scoring opportunities in the first 25 minutes Saturday, but both teams struggled to take control of possession.
Luke Statz subbed in and gave Baraboo a jolt. The junior took the ball down the right sideline and sent a cross in toward Ronaldo Lopez.
The junior forward split a pair of Union Grove defenders and touched the ball past goalkeeper Mitchell Curtin and into the right side of the goal to give the T-Birds a 1-0 lead after 27 minutes, 7 seconds of play.
Union Grove tried to answer quickly, but Baraboo's Jordi Hidalgo Rodriguez made a tackle to end a threat, and a Jacob Howard shot sailed over the crossbar. Baraboo goalie Zach Huffaker saved a free kick a couple minutes later and the T-Birds took a 1-0 lead into halftime despite being outshot 6-5.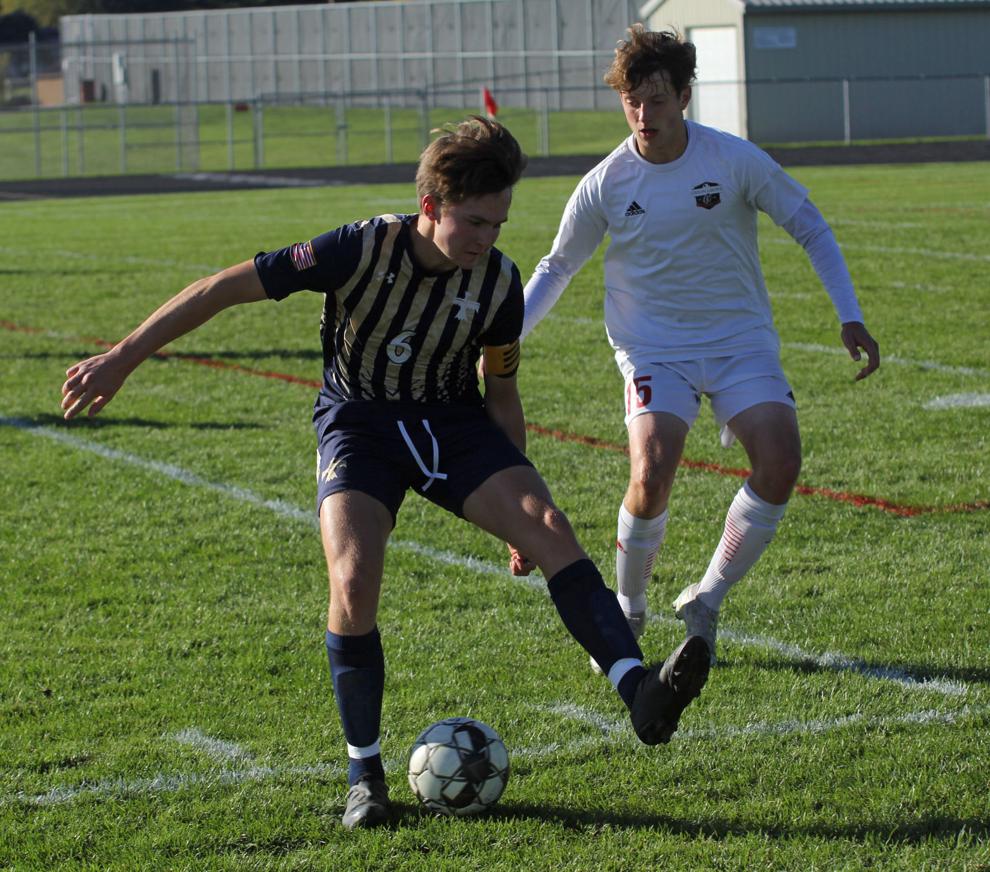 The Broncos came out aggressive in the second half, coming up empty on a free kick and a corner kick in the opening three minutes.
But Huffaker and the Baraboo defense held firm until the T-Birds tacked on another goal. It came off the foot of Johan Lopez, who chased down a long Ronaldo Lopez pass, beat a charging Curtin to the ball and buried it in the net to stretch the lead to 2-0 at the 67:45 mark.
Huffaker saved a point-blank shot moments later, but Union Grove cut the lead in half at 78:04, scoring on a 25-yard blast to pull the Broncos within 2-1. But the T-Birds' defense, which has given up more than three goals just once all season, held on for the final 1:56 to send Baraboo into sectionals.
Baraboo, which picked up a 4-0 home win over No. 14 Stoughton on Tuesday, advanced to play No. 2 Elkhorn in the sectional semifinals on Thursday. The Elks, who are ranked third in Division 2 by the Wisconsin Soccer Coaches Association, claimed a 6-0 home win over No. 7 Monona Grove on Saturday.
The winner of Thursday's game in Elkhorn will take on No. 1 Oregon or No. 4 DeForest in the sectional championship on Oct. 30. The 2020 T-Birds' run ended with a 4-3 sectional-semifinal loss to Wausau West.
DeForest 1, Sauk Prairie 0 (OT)
Sauk Prairie won't make it to back-to-back state tournaments.
The fifth-seeded Eagles' season ended with Saturday night's 1-0 overtime loss at No. 4 DeForest in a Division 2 regional final.
shut out for the sixth time this season
Sauk Prairie (11-10-1) had started the playoffs with a 6-1 regional-semifinal win over No. 12 Reedsburg.