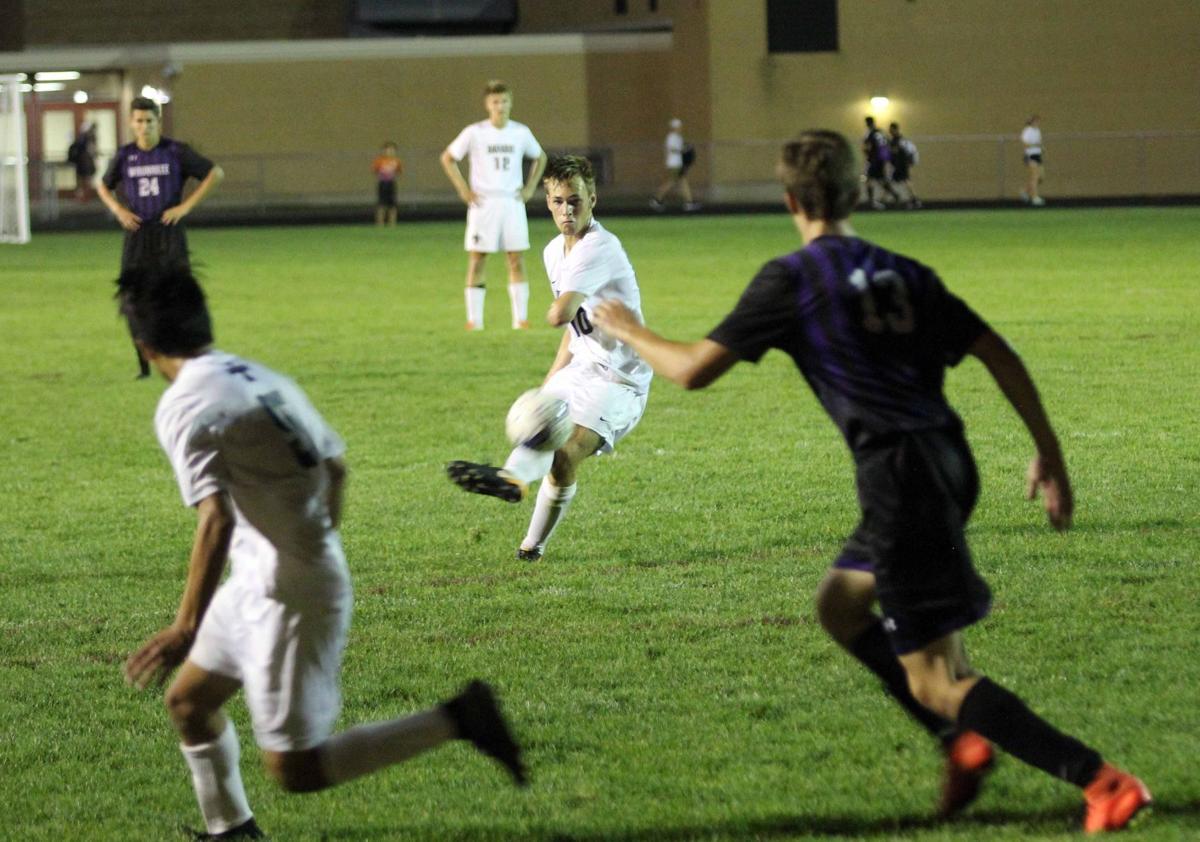 The Baraboo prep football team gave up the final 24 points of the night in a 24-14 Badger North Conference loss at Mount Horeb/Barneveld. Baraboo took a 7-0 lead when Brock Turkington threw a 14-yard touchdown pass to Caden Blum midway through the first quarter. Turkington added a 1-yard quarterback sneak to give the Thunderbirds a 14-0 lead with 5 minutes, 15 seconds remaining in the half. The Vikings pulled within 14-7 at halftime before taking control with 17 second-half points.
Noah Kappel's 82nd-minute goal gave the Baraboo prep boys soccer team a 1-0 Badger North Conference win over visiting Waunakee. Jacob Lawrence created the scoring opportunity, as he was taken down from behind just outside the penalty box 81:23 into the game. Kappel stepped up and buried the free kick in the upper-right corner to secure the win. Baraboo goalkeeper Erik Eilertson tallied four saves.
The Baraboo High School football team led for much of the night thanks to a second-quarter safety by Darin Schubring, but Pat Sullivan's 30-yard touchdown run in the fourth quarter gave Sparta a 6-2 road win.
The Reedsburg prep football team scored all 21 of its points in the second quarter to claim a 21-12 win at Mauston. Randy Bradley, Russ Reimer and John Dobson each ran for touchdowns for the Beavers, who finished with 233 rushing yards.
The Baraboo prep football team recorded its second straight shutout with a 27-0 win over Sparta. Darrell Potter threw a 33-yard touchdown in the first quarter, then added a 3-yard touchdown run and a 17-yard touchdown pass to Bud Evenson. Dan Mannix capped the scoring with a 2-yard touchdown run. The Thunderbirds racked up 352 yards of offense, including 278 rushing yards.
The Green Bay Packers opened the season with a 23-0 home win over the Detroit Lions. The Packers' first three scoring plays were field goals — Tiny Engebretsen's 36-yarder, Clarke Hinkle's 39-yarder and Eddie Jankowski's 40-yarder. Don Hutson and Tony Canadeo added fourth-quarter touchdowns.
The first game in Green Bay Packers history saw them claim a 53-0 win over the Menominee North End Athletic Club at Hagemeister Park in Green Bay.
Be the first to know
Get local news delivered to your inbox!