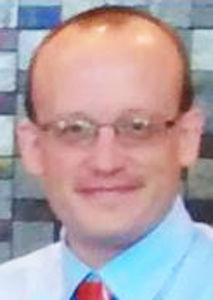 PALO ALTO, Calif — Next Gen Personal Finance (NGPF) , an nonprofit with a mission to provide a free personal finance education to all young people, is pleased to announce the winners of it's second annual NGPF Teacher Innovator Award.
Among them is David Soldner, a teacher at the Fox Lake Correctional Institution in Fox Lake, Wis., who uses celebrities as a hook to engage his students in his Celebrity Income Tax Return activity, "Who wants to do Jessica Alba's tax return?"
This award recognizes outstanding teachers who have developed their own projects and activities to engage and educate their students. NGPF received dozens of innovative and creative project submissions from high school and college educators. These projects were judged based on criteria including creativity, skill development and ease with which other teachers can bring into their classroom.
Each of the winners in the Best Activity/Project category will be receiving $1,000 from NGPF and will appear in an upcoming NGPF podcast to discuss their projects: