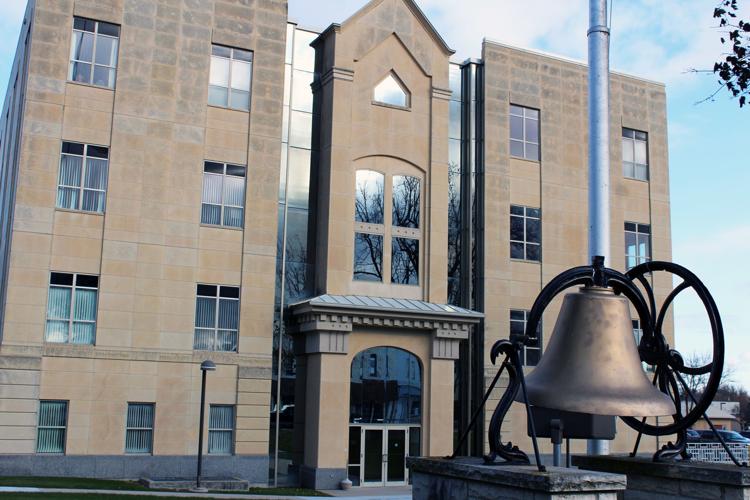 JUNEAU – After a prolonged debate and consideration of 16 amendments, the Dodge County Board approved its 2020 budget.
In the end the budget was approved 22 to 5, with total expenses of just more than $133 million and revenue of $98.4 million. The local tax levy is just under $34.6 million.
The budget is a solid one, according to Dodge County Administrator Jim Mielke.
"We've tried to focus on our programs and services, county infrastructure and investing in employees," said Mielke. "The total tax levy is an increase of $564,000, which is the maximum allowable increase for Dodge County in 2020. That becomes our base levy for future years, so as there's increase in the new construction value that's built on a larger number. That's the ways the system works – if you don't take the whole levy increase then in future years the different counties are penalized."
The local tax levy for Dodge County in 2019 was just over $34 million.
The proposed mill rate – calculated per thousand dollars of assessed property value – is $5.14, which is a decrease of almost 26 cents (down 4.7 percent from $5.40) from last year.
According to Mielke, the owner of a $175,000 home (the county average) will see a decrease of $44.61 for county purposes.
Supervisor Dave Guckenberger proposed seven amendments, two of which were approved.
An amendment that received strong support from the board (21 to 7) was to reinstate a grant of $33,124 to the Dodge County fire Fire Chief's Association. That grant allows the purchase of a boat to assist with water rescues. The new boat will be stored and maintained in Waupun for rescues in the northern part of the county. A grant for the same amount was approved last year for the southern part of the county, and is stored and maintained in Watertown.
County Administrator Jim Mielke indicated he removed the grant on the board's behalf, in an attempt to trim the budget to an acceptable level. He was praised for his efforts, although the board voted 26 to 7 to reinstate it. Funding is to be garnered through the half-percent sales tax levied on all purchases made in the county.
Another Guckenberger amendment removed $74,327 for two patrol sergeants' wages. The positions were recommended by the recent Matrix Study of the Dodge County Sheriff's Department's operations.
The board had earlier rejected new-hire proposals due to their late submission – violating a board prohibition of creating new positions after Sept. 1. On Tuesday, concerns were raised that having the funds in place will lead to hiring by default.
The vote to remove those funds was 15 to 14. With the removal of that line item, the two positions may or may not be requested in 2020.
The board also approved an increase in per diem payments for county board and committee members (from $50 per meeting to $60, including citizen appointees).
Executive Committee Chair Dennis Schmidt responded to several questions and statements about the need for a raise.
"First of all the per diem hasn't been raised since 2013," he said. "When I first started here, the meetings I attended were 45 minutes long. Now some of them are averaging two hours.. I often spend more in prep time than I do for the meetings. I've also sat in meeting that have lasted five hours. If we want to recruit people to serve on the board and on committees I don't think this is out of line. Community service isn't everything."
Tuesday's meeting lasted nearly 4 hours.
He added, "I don't think $60 is enough, but I think this will fly."
The raise takes effect after the next spring election.
"This is the only compensation you get," said Jeff Schmidt. "You field phone calls. You meet folks at Fleet Farm or Kwik Trip or wherever the heck you're at. It consumes a lot of your time. The meeting times in a lot of cases are going crazy. We have to face the fact that young folks are largely unrepresented in Dodge County — and that might be some of our problem. How do you get young people to get involved when we're grossly under-compensated? Somehow we need to get this straightened out."
The tally was 21 to 6 in favor of the raise with one abstention.
One of the board members absent Tuesday was Eugene Wurtz, who resigned his post stating that he is now in an assisted living facility outside his district. Wurtz served more than 35 years on the board, and indicated he is still willing to serve on county committees if needed.