After a 14-month hiatus, the curtain at the Beaver Dam Area Community Theatre Fine Arts Center is set to rise again.
BDACT is hosting a comedy night starting at 7:30 p.m. Saturday that will feature three stand-up comedians. Ron Wilkie, coordinator of the event, said being part of the center's reopening is exciting.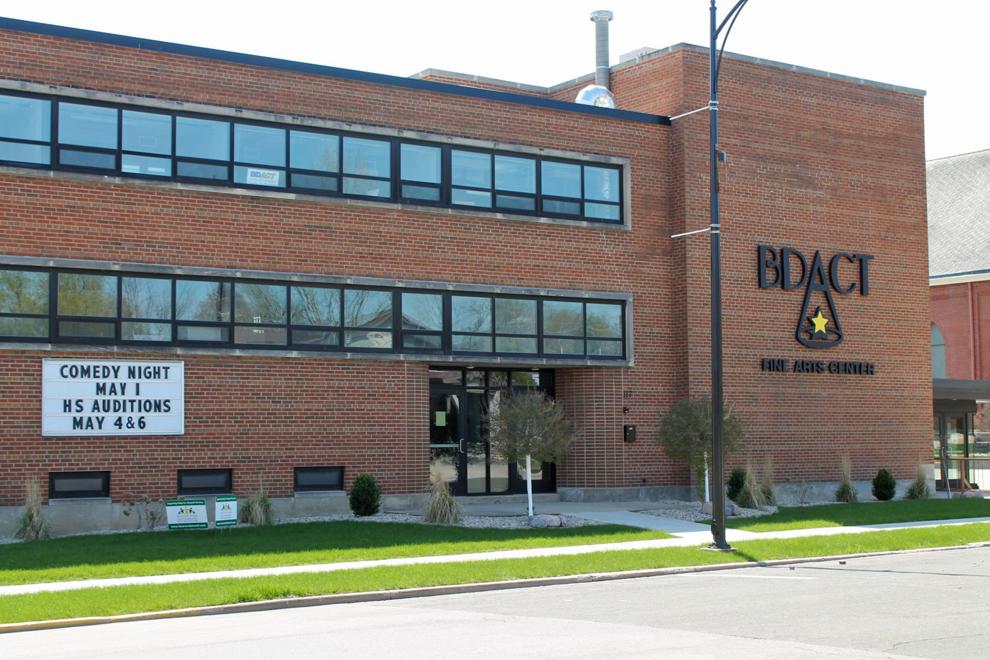 "This is a big deal," said Wilkie, "It's the first live in-person show with both performers and an audience in the BDACT Fine Arts Center since the COVID-19 restrictions and we are making sure to practice good isolation protocols. I'm glad we're finally opening up."
BDACT Managing Director David Saniter said masks will be required to attend the performance and concessions won't be sold with the intention that people will keep their masks on throughout the event. A limited number of tickets will be available in order to keep people appropriately distanced. There are 345 seats in the auditorium, with 100 seats being set aside for Saturday's show.
"We will have every other row empty with two seats in between parties. The $20 tickets are being sold as general admission, but the box office will be assigning seats ahead of time so that everyone is properly spaced out," said Saniter.
As of Monday, more than half the allotted tickets were purchased for the comedy show.
Milwaukee-based comedians Dana Ehrmann, Ton Johnson and AJ Grill are slated to be the first to make audiences laugh again in Beaver Dam following the coronavirus pandemic closure. Ehrmann will be recognized for having opened for comedian Charlie Berens when he performed for BDACT in the past. Both Johnson and Grill have earned accolades at various comedy competitions. The performance will contain adult language.
The BDACT Board of Directors asks that anyone exhibiting signs of COVID-19 to stay home. BDACT is temporarily offering refunds due to illness.
Saniter said BDACT keeps in touch with health officials, and with COVID-19 numbers decreasing in the county and the availability of the vaccine, the theatre has decided move ahead with its traditional youth shows. Auditions are coming up on the calendar for the three productions.
Director Mark Lefeber will hold auditions for the area high school musical, the 2012 revision of Stephen Schwartz's "Working," on May 4 and May 6. Performances are June 24-27. All shows will be live-streamed.
Middle school students will perform "Giants in the Sky" on July 21-24, directed by Judy Pearce. Auditions dates are May 15 and 16. Tell-A-Tale Theatre, for students in grades 3-5, will present "The Most Epic Birthday Party Ever" under the direction of Andy Estervig. Auditions dates are May 22 and 23, with performances set for July 7-10.
Follow Kelly Simon on Twitter @KSchmidSimon or contact her at 920-356-6757.