Spring is touted as the season of change, and that certainly holds true at the Dodge County Center for the Arts.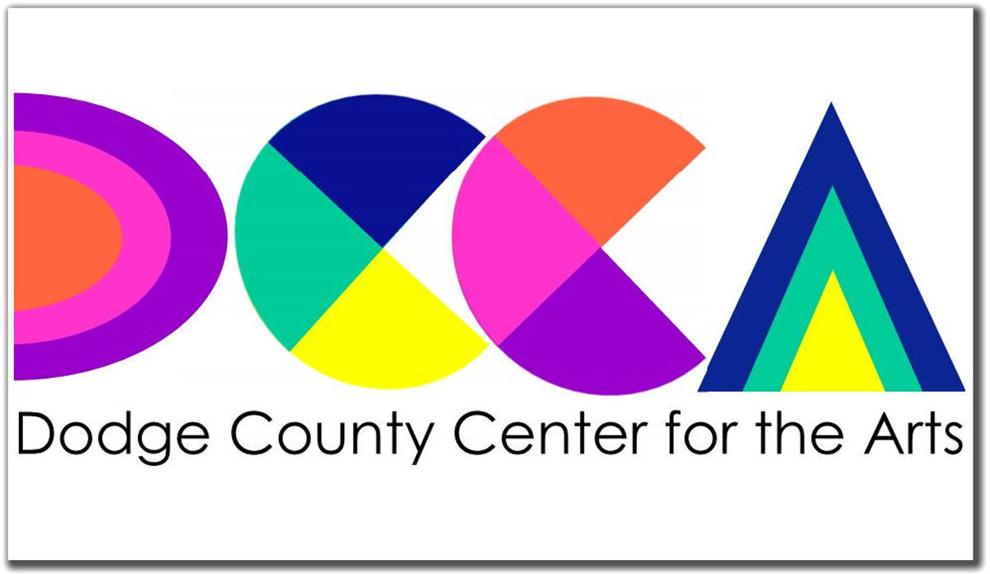 A brand new multi-colored logo was unveiled by the nonprofit organization this week in an effort to brighten up its artistic appearance in the community. DCCA signage and building color changes are planned at 130 W. Maple Ave., Beaver Dam, and the vibrant parking lot fence painted by supporters of all ages is nearing completion.
Having had a presence in Beaver Dam for more than 50 years, the former Beaver Dam Area Arts Association changed its name to the Dodge County Center for the Arts two years ago following its move into the former Bank Mutual building. Dennis Giese and Karen Tomko gifted the facility to the organization and requested it adopt an "all inclusive" sounding name.
Exhibits were held at the new location throughout 2019 but came to a grinding halt last March as the coronavirus pandemic shut things down. Board members Kraig Kasten and Chris Frinak said it was important to keep both its volunteers and the public as safe as possible. During the closure, they and other DCCA members worked on inside renovations and took time to rethink its operations.
The DCCA has accumulated many pieces of art over the years that have been sitting in storage. Kasten said in an effort to "clean house," the items will be sold at greatly reduced prices during its upcoming Starving Art Center Sale on April 10, 17 and 24 from 11 a.m. to 4 p.m. The sale will interest those with an eye for beauty who don't want to blow their budget, with all proceeds benefitting DCCA.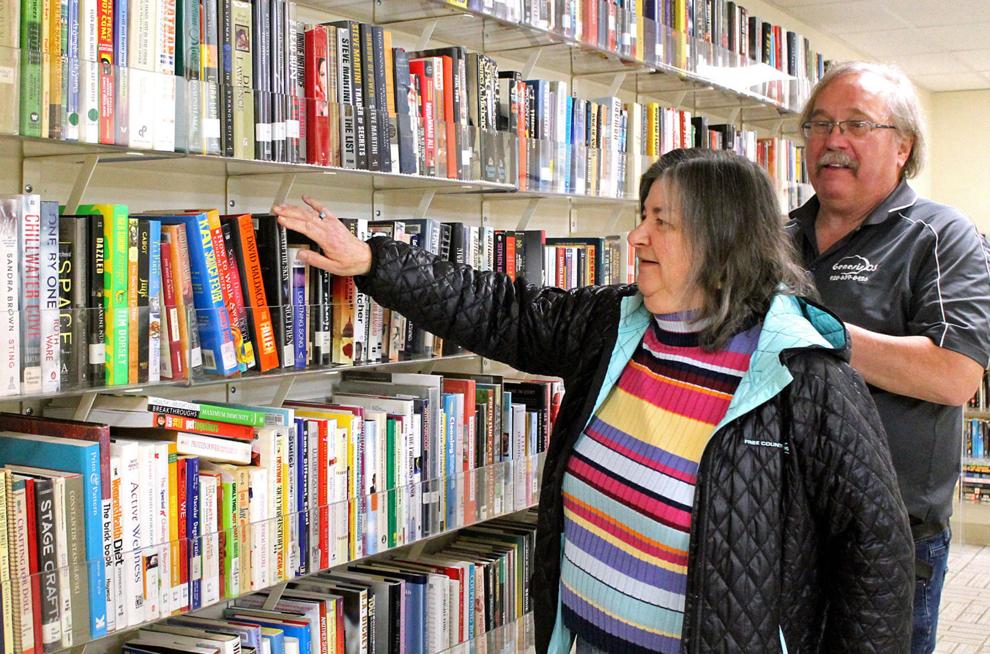 But before that sale takes place, the community is invited to donate artwork they are no longer using so it can be included in the sale. DCCA invites anyone who wishes to "part with your art" to drop it off within the next week at the following Beaver Dam locations: DCCA on Monday from noon-3 p.m. or Tuesday from 4-7 p.m., or during business hours at Genesis Computers, 1659 N. Spring St., Ooga Brewing, 301 S. Spring St., or Beaver Dam Chamber of Commerce, 127 S. Spring St.
Kasten said gently used donations of art can be anything from paintings, drawings, sculptures, craft items and more.
"Why let it sit around and collect dust if you're not enjoying it anymore?" he said. "Someone else may love what you have."
Frinak said people's tastes change and this sale helps clear the clutter and gives patrons a chance to refresh their space with beautiful décor at a fraction of the cost of purchasing new.
Along the same lines of "reduce, reuse and recycle," the center is expanding its traditional used book sale fundraiser. Kasten said instead of having a sale only one weekend a year, the center will now allow people to purchase books whenever the facility is open. Volunteer Chuck Vogel installed shelves in the lower level of the building to house the extensive collection of books so that they can easily be accessed.
"There are so many genres here to choose from that readers are sure to find something they like," said Frinak.
The lower level has also undergone a thorough cleaning and is ready to host art classes. Kasten said DCCA's mission is to nurture a vibrant art community by bringing people together thru the experience of art, and an important way to do that is to teach people to create. Mill House Quilts is planning on holding classes this month. Details will be posted soon at millhousequilts.com or dodgecountyarts.org.
Full access to the lower level will become reality as DCCA is preparing to install a lift chair system with funds received from the Beaver Dam Area Community Foundation.
Kasten and Frinak said exhibits will be changing as well. Instead of housing them in the center of the main level, they will now be located in the two side rooms, leaving the center open to include an ever-changing gallery of artwork available to purchase.
"We want people to come here often to see what's new, not only to see an exhibit once," said Kasten. "This art center belongs to the community and we want people to make suggestions of what they want to see and to use it a lot."
Follow Kelly Simon on Twitter @KSchmidSimon or contact her at 920-356-6757.