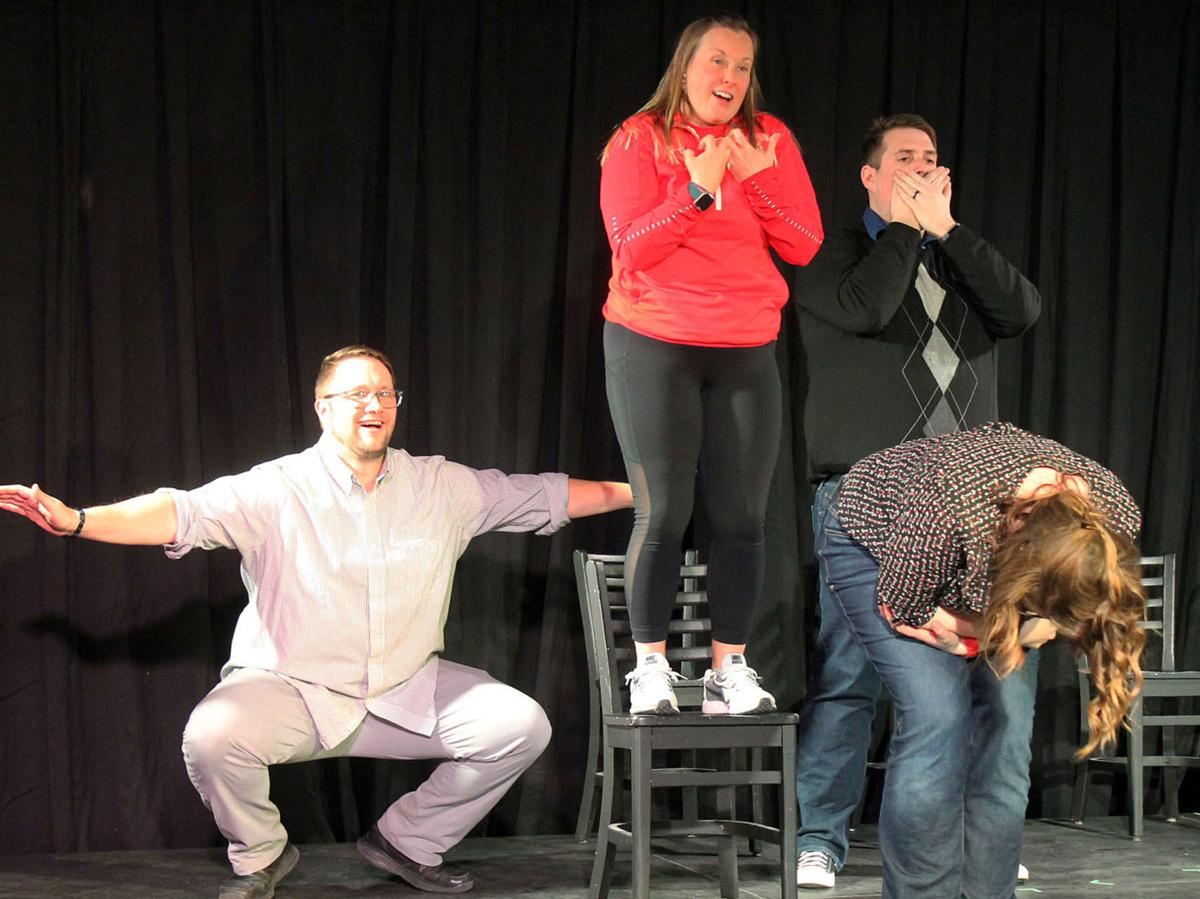 For one weekend only, audiences at Beaver Dam Area Community Theatre will have the chance to experience a musical that chronicles its own journey from inception to opening night on Broadway.
According to the cast, the 90-minute original musical "[Title of Show]" is smart, funny and totally R rated. The show begins its run in Encore Hall of the BDACT Fine Arts Center on Feb. 20.
Mark Lefeber, Ryan Madala-Klug, Jessica Lefeber and Meg Scullin are sharing directorial duties as well as acting together on a simple set that includes just four chairs and a keyboard. Paul Kennedy provides accompaniment for the production.
The show was conceived by Hunter Bell and Jeff Bowan, two struggling writers and self-professed nobodies, who set out to write an original musical for the 2004 New York Musical Theatre Festival in a matter of three weeks. With the deadline for submissions looming, the men gather two actress friends and follow the formula of writing about what they know.
"[Title of Show]" develops into a musical about two guys writing a musical about two guys writing a musical.
"It's about theater but it's also about real people, their friendship and the joy of collaboration," Mark Lefeber said.
Madala-Klug said the show depicts what goes on in the minds of creative artists.
"I adore this show. It's very meta and written in such a way that it can be nonsensical," he said. "It's hilarious and intelligent at the same time."
Theater-goers need to be aware that the musical is rated R for severely strong language and suggestive content. It is not appropriate for children.
"It's not terribly risqué, but it is a show that pushes boundaries," Jessica Lefeber said. "We don't want to censor ourselves but we don't want to offend the audience either."
"[Title of Show]" opened on Broadway in 2008. It's filled with insecurity, jealousy, individuality, creativity and bawdy humor.
"I'm super excited for adults to come to it who want to see something out of the ordinary. I want to hear 'Wow, that was different,'" Scullin said.
Follow Kelly Simon on Twitter @KSchmidSimon or contact her at 920-356-6757.
Stay up-to-date on what's happening
Receive the latest in local entertainment news in your inbox weekly!