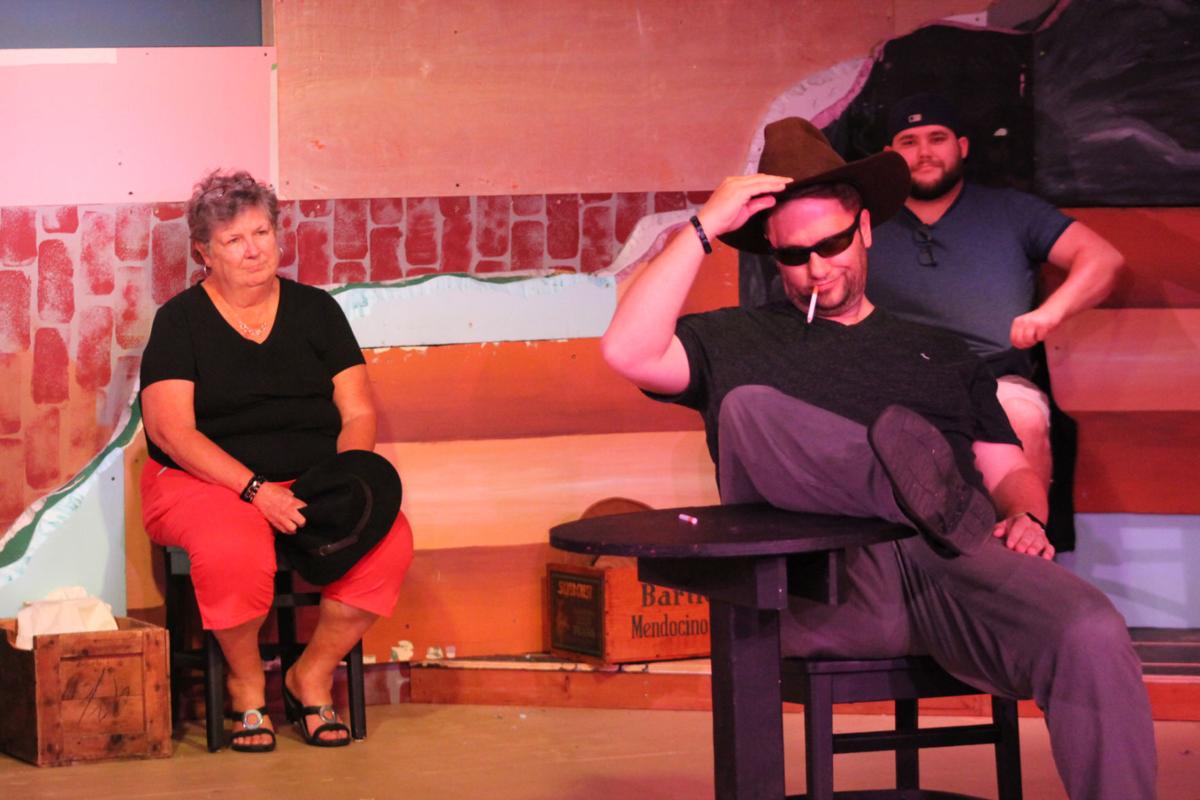 This week marks the 21st anniversary of the brutal murder of Matthew Shepard, an openly gay student at the University of Wyoming in Laramie.
Director Rich Zeman has taken on the task of bringing Shepard's story to audiences at the Beaver Dam Area Community Theatre. "The Laramie Project" will be presented 10 times from Oct. 16-27.
In October 1998, Shepard was beaten beyond recognition, tied to a fence and left to die on the outskirts of Laramie. His bloody, battered body was not discovered until the next day. He died six days later at a hospital in Colorado. In the aftermath, the small town was thrust into the national spotlight.
Over the next year and a half, Moisés Kaufman and a team of writers and actors from New York based Tectonic Theater Project took six trips to Laramie, where they interviewed citizens of the town — some unconnected with the tragedy, and some intimately involved. Through the use of documentary theater techniques, interviews and news reports, the company created "The Laramie Project."
Zeman said he chose to direct the play because he wanted a challenge.
"Our theater hasn't done anything like this in a very long time. I've heard people say it's controversial and I don't like that word. There is nothing controversial about what this story is trying to convey.
"It's hard to hear — it was very important 20 years ago and unfortunately, it's more important to hear now. I would love to say we've come farther, but in a lot of ways we haven't. I think it's just a really important story," he said.
The show's cast is made up of eight area actors, many of whom are veteran directors as well. Ryan Madala-Klug, Chris Connolly, Trevor Kastein, Carla Woebbeking, Trina Justman Reichert, Tina Swain, Laurel Goetsch and Zeman will portray 67 characters throughout the course of the play.
"Some of us are playing 12, 13 or 14 different roles," Zeman said. "There are boxes on stage with different costumes and props. Everybody is on stage the entire time and mannerisms and voices help distinguish characters."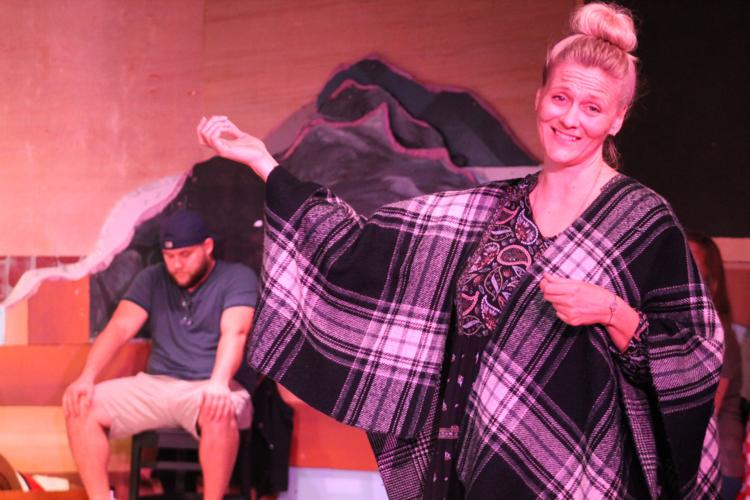 The story starts at the time Shepard was found by a mountain biker. There aren't any scenes of the beating and Shepard isn't portrayed in the play.
"It's Matthew's story, but it's more so the story of the diverse people of Laramie and how they deal with his death," Zeman said.
Tectonic members conducted more than 200 interviews with the people of Laramie. In the play, the transcriptions of those interviews make up the dialogue. The characters speak directly to the audience and don't interact with each other often.
You have free articles remaining.
"All of the words that are spoken are from actual interviews from actual people in Laramie when this happened, or from public documents from the trial. Nothing is fictionalized at all," Zeman said. "As a result, some of the language is pretty hard to hear. Not only crude words, but some of the content is horrible. But it's real. Real people actually said these things. That's harder to hear sometimes than a cuss word."
Being part of the production was significant to Madala-Klug.
"It was a very important time in my life that this was in the news," Madala-Klug said. "I had moved out to New York and a bunch of my classmates and I went to a candle light vigil for Matthew Shepard. This has stuck with me since then and I love the chance to play so many different roles and try to make each character discernible."
Swain said the show is valuable for both the audiences of a small community theater and its actors.
"It's stretching our wings. It's easy to do comedy, the audience loves comedy. I think this gives actors a bit of drama to do and also exposes our audience to some good discussion points and shows them we're not just a 'Neil Simon' theater, not everything is comedies and musicals, but we can do something with some essence and meat," she said.
In Tectonic's own words, "'The Laramie Project' portrayed one town in America at the end of the millennium. In doing so, it also managed to capture something profoundly American, something about social injustices, about beliefs, about idiosyncrasies. So while it told the story of one American town, it also spoke to America as a whole."
The crime raised the conversation about equality and justice to a national level. In 2009, The Matthew Shepard and James Byrd Jr. Hate Crimes Prevention Act was signed into law by President Barack Obama.
"Laramie's population at the time was a little more than 26,000. It could have happened anywhere. It could happen here," Swain said.
Zeman urged audience to "not be afraid" of the show.
"There are some things in here that are really hard to hear but it's balanced with some cheeky humor and it's so pertinent to all of the things we're wrestling with now. It's not about gays, not about religion, not about gender or politics. It's about hatred or the opposite of that and how we manage our lives through that. And it's about community, too. How does a community react when something horrible happens?"
"The Laramie Project" will be performed in the intimate setting of Encore Hall at the BDACT Fine Arts Center. The actors' narratives will be complemented by two television screens playing historical news footage. Due to intense content, viewer discretion is advised.
The production is being supported in part by Derr & Villarreal, Attorneys and Mediators.
A special $5 preview night will take place Oct. 16 at 7:30 p.m. Tickets for all other performances are $16 each.
Follow Kelly Simon on Twitter @KSchmidSimon or contact her at 920-356-6757.