RANDOLPH — Matching Portage's physicality and intensity was at the top of Randolph boys basketball coach Tyler Fischer's list entering Saturday's non-conference season-opener.
The Rockets rose to the occasion, as they used a late spurt to pull away from the Warriors, 55-41 at Randolph High School.
Senior Peyton Moldenhauer, who was one of three Randolph players to hit double figures, racked up a game-high 19 points, including three 3-pointers, to lead the way in the win.
"It's good and it's a good start," Fischer said. "Portage is a good team; they're strong, physical and play hard. Darrin does a good job with those guys and they laid it all out there. We knew coming in we'd have to try and match that, and I think that's the thing I'm happiest about most, matching their intensity."
The Rockets (1-0) led by 15 points at the break but slowly saw that advantage shrink, as the Warriors pulled within seven with just 6 minutes, 30 seconds left to play. After Moldenhauer connected on a pair of free throws, Portage senior Matthew Miles followed up a miss on a 3-pointer for a layup to make it 44-37.
The Warriors never got closer after that, as they squandered three chances over the next two minutes. After an empty Portage possession following a Rockets turnover, Portage senior Delnato Sheppard Jr. drew a charge on the following possession before a Randolph timeout.
Out of the timeout, the Warriors had another empty possession before Randolph sophomore Sam Grieger drove baseline for an easy layup and a 46-37 lead with 5:00 remaining. Sheppard Jr. missed the front end of a 1-and-1 on Portage's next trip down the floor and Moldehauer canned a 3-poitner to put the Rockets on top 49-37.
"It always helps when the shots fall, but we try to put emphasis on that defensive end, getting stops and boards, and we weren't doing that. They were doing pretty much whatever they wanted for most of the second half, and if you can't get stops and boards you're going to be losing ground," Fischer said.
"I think that's where it started, on that end, and then the guys started to make some plays."
A layup by Portage sophomore Isaac Paul pulled the Warriors back to within 49-39 with 4:25 left, but Randolph locked things down from there. The Rockets were a perfect 6-for-6 from the free throw line and held Portage to just a Paul putback down the stretch.
The two teams traded punches through the opening of the first half before a runner by senior Brett Walker cut the Portage deficit to 13-10 with 9:40 left. The Rockets began to take off from there though, as they went on a 13-2 run to seize a 26-12 lead, capped off by a Moldenhauer backdoor layup.
You have free articles remaining.
Back-to-back Walker buckets trimmed the lead to 26-16 with 3:15 to go, but Randolph closed on a 7-2 spurt, punctuated by a buzzer beating 3-pointer from Moldenhauer.
"That's nothing new from him; he's a great kid with a great attitude, and he is our leader," Fischer said of Moldenhauer, the Rockets' lone senior. "I think when the guys rally around him, that's what they do. He's definitely the floor general and we're lucky to have him."
Along with Moldenhauer, sophomore Travis Alvin added 14 points, while Grieger tallied 12, including a perfect 6-for-6 from the charity stripe.
Fischer was happy his team found a way to win its opener.
"We focus on getting better every day, whether it's practice or in game, because a lot of these guys, it's their first varsity contest," Fischer said. "I'm happy for them, they all played well and I think they stepped up to the occasion."
Isaac Paul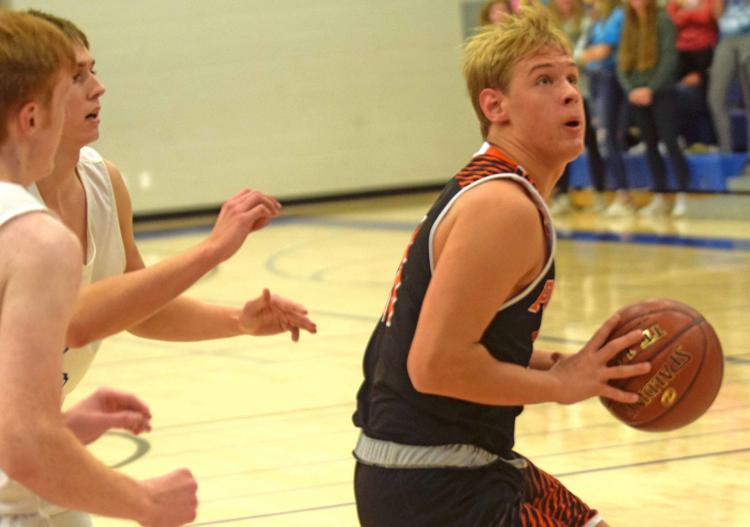 Zach Paul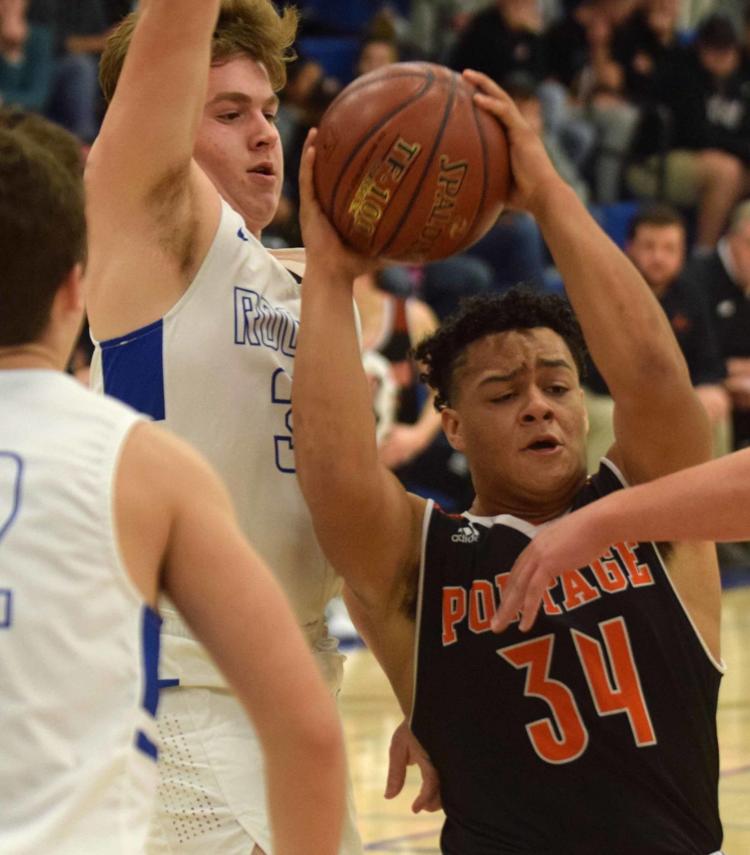 Matthew Miles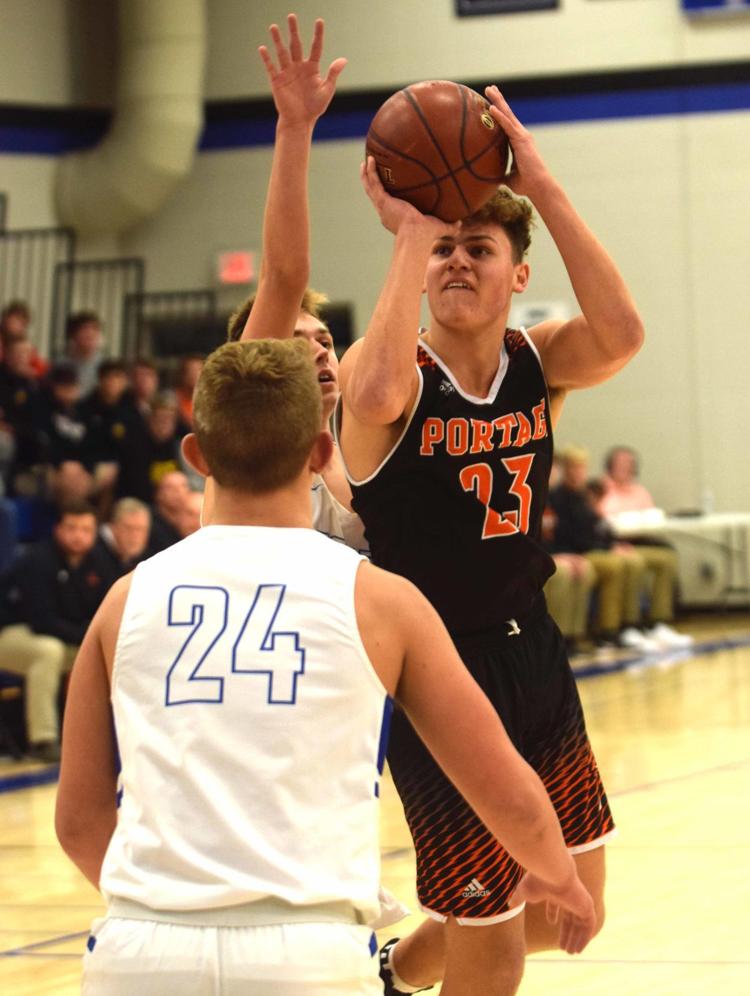 Caden Spors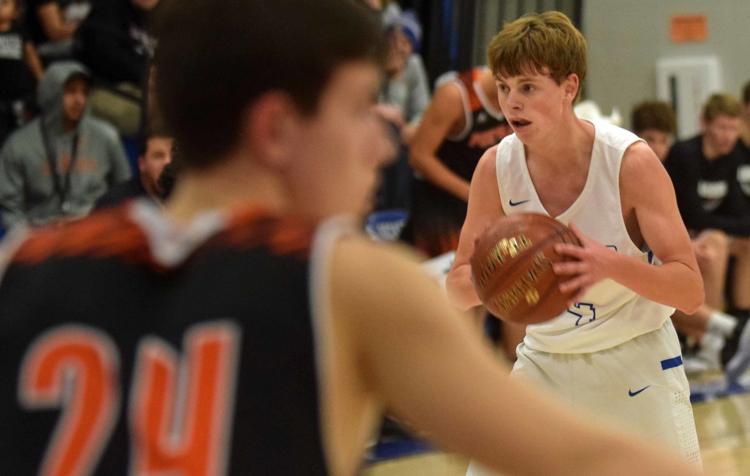 Brett Walker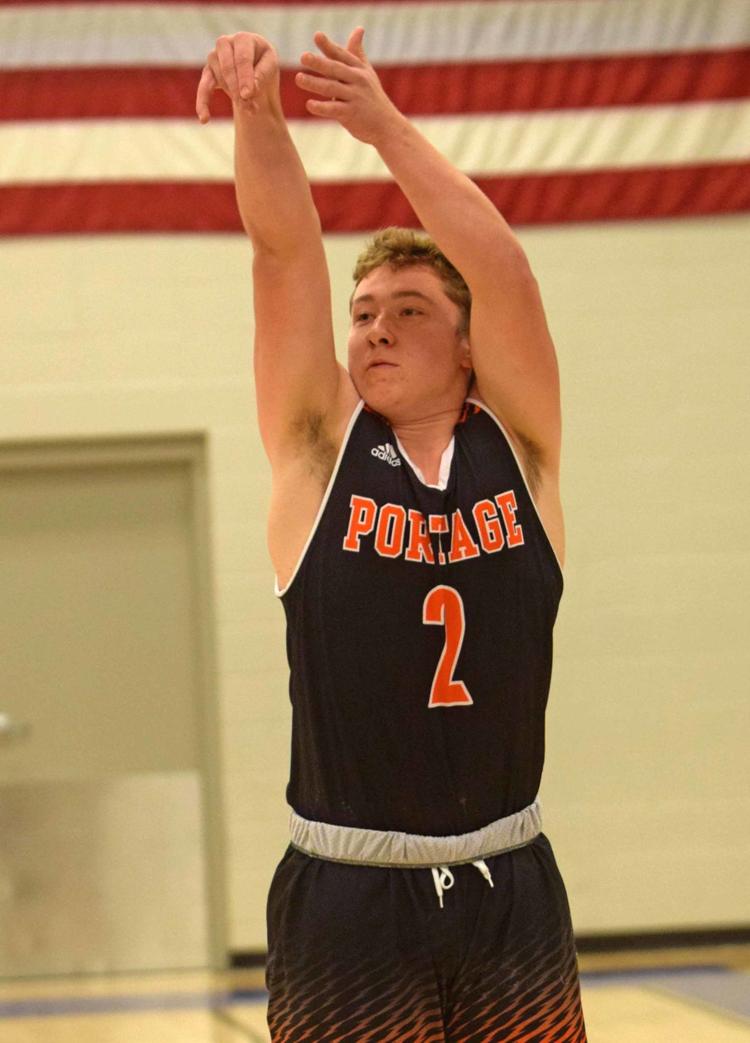 Sam Grieger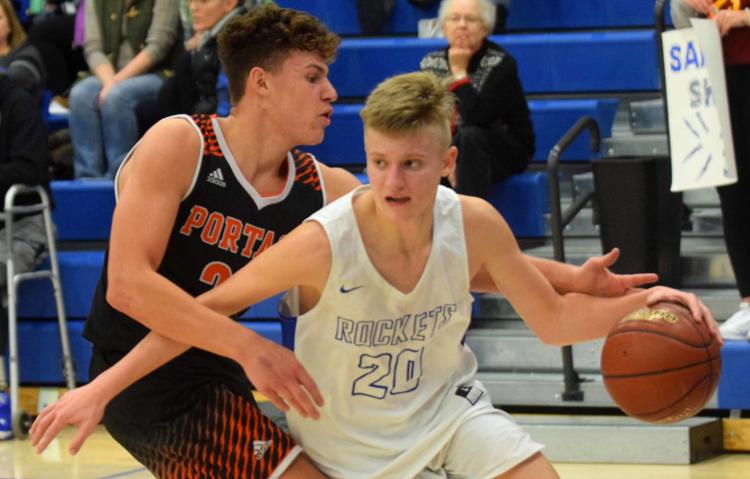 Delnato Sheppard Jr.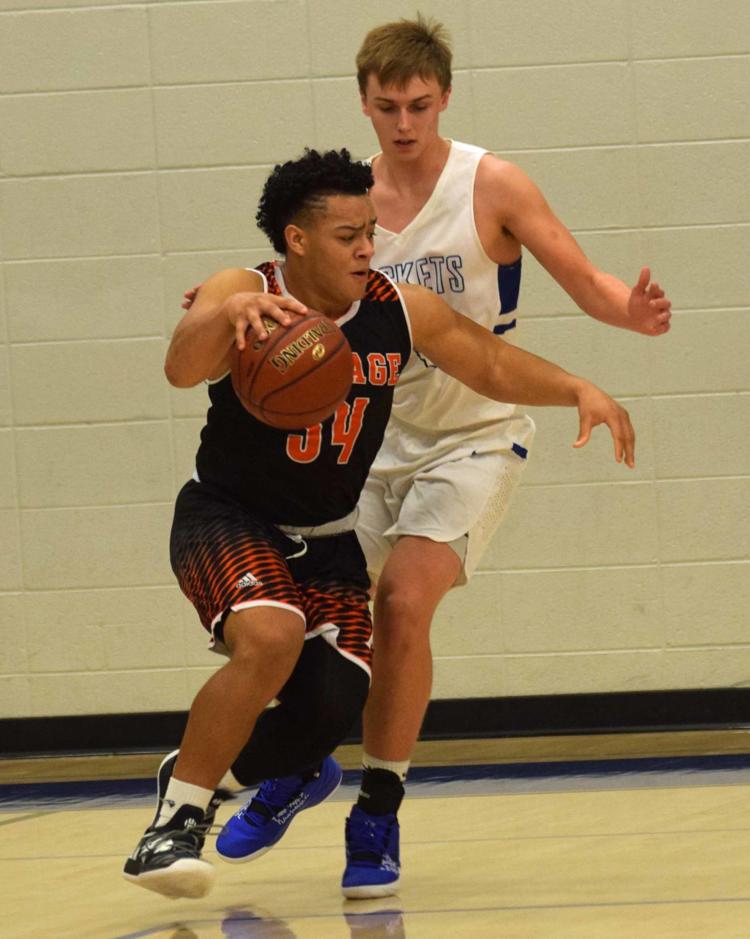 Parker Kohn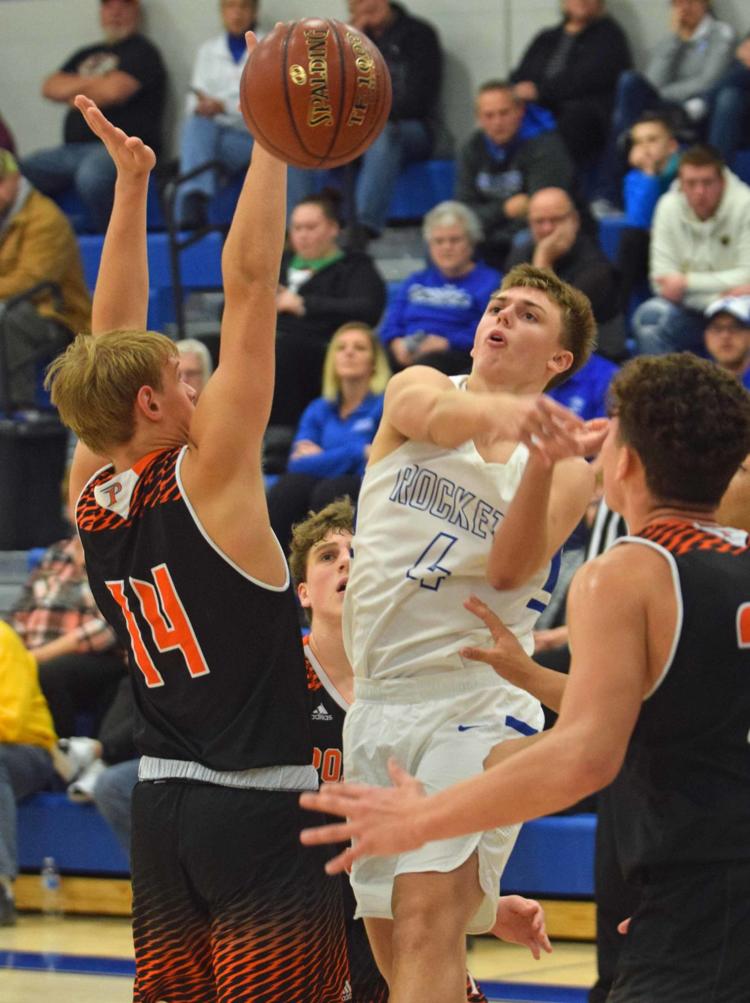 Kendal Thomson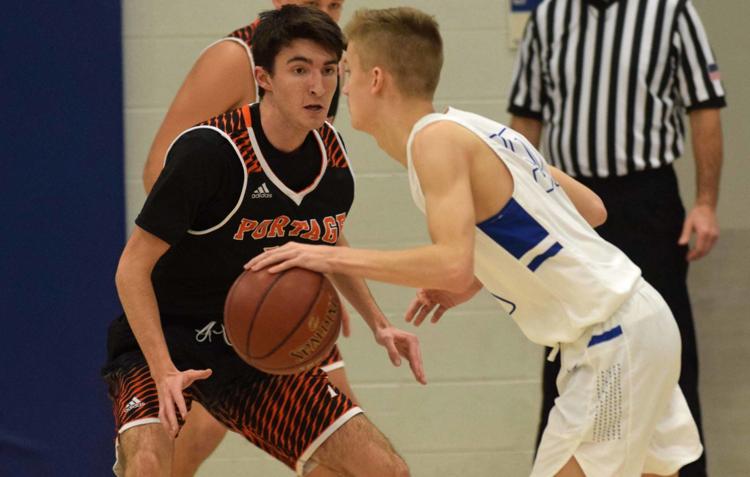 Jordan Tietz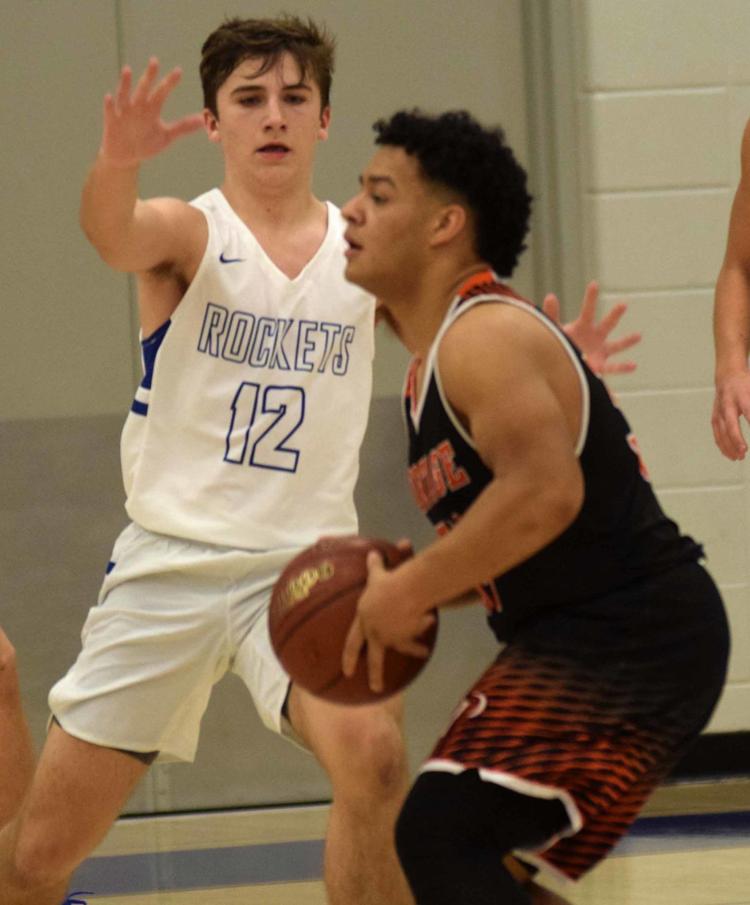 Portage student section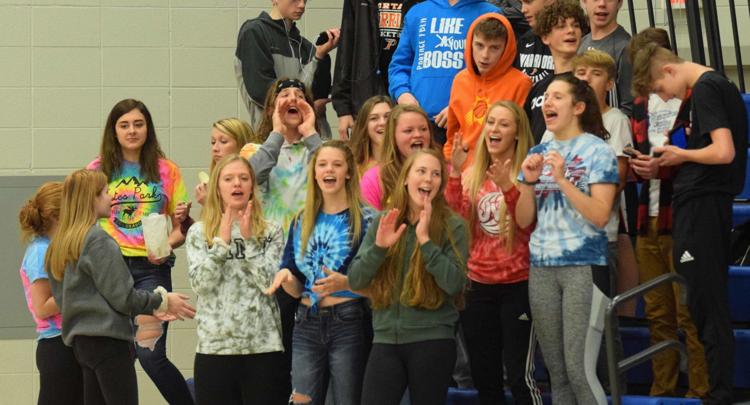 Randolph student section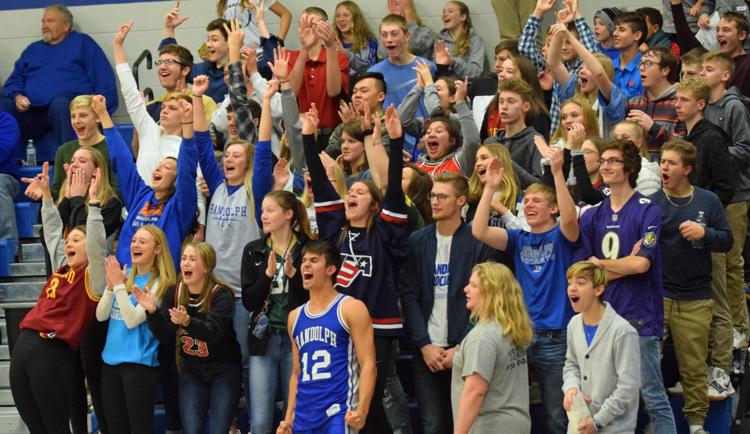 Bennett Bass
Peyton Moldehauer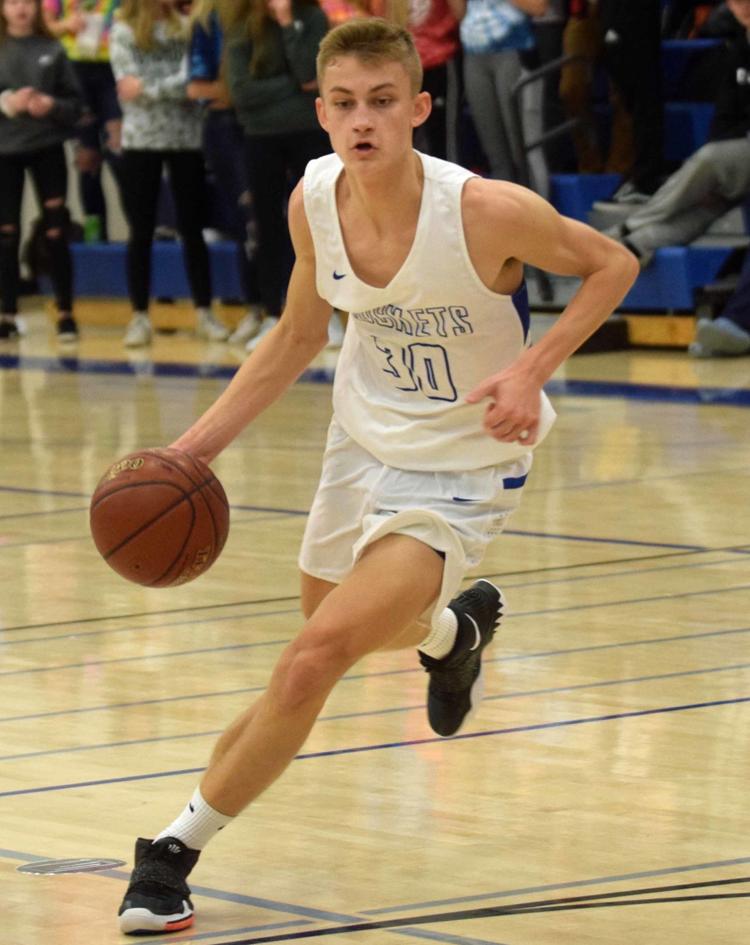 Cooper Roberts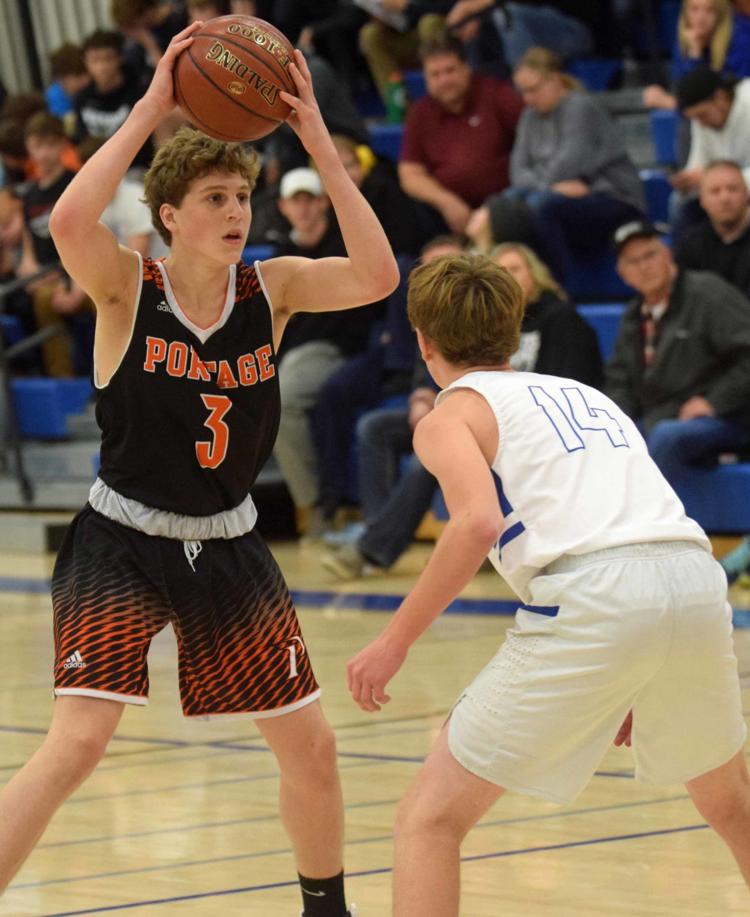 Tanner Moldenhauer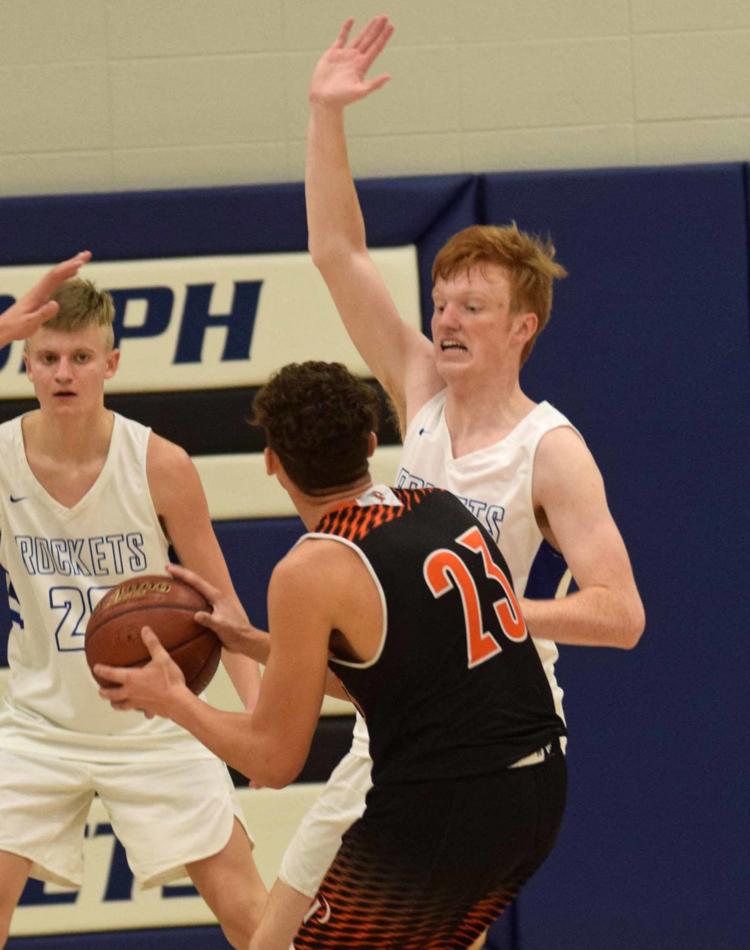 Bennett Bass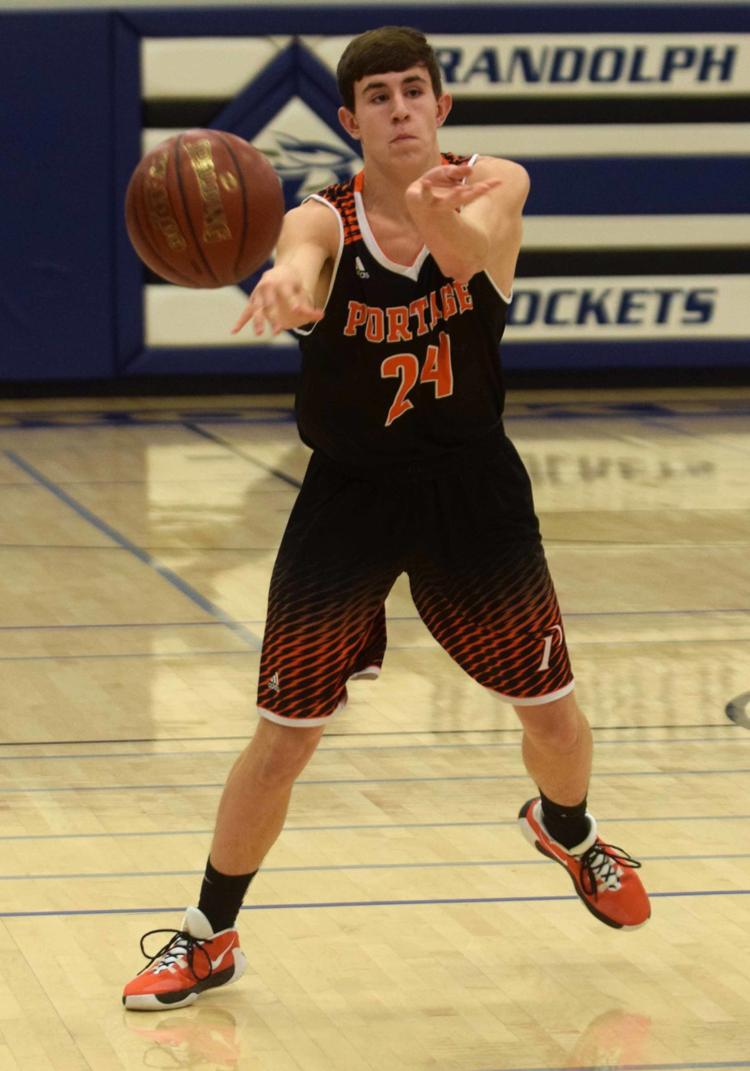 Travis Alvin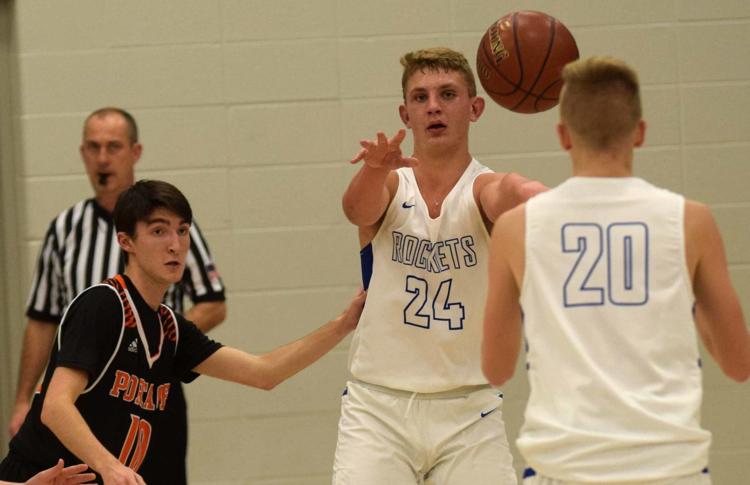 Portage coach Darrin Berger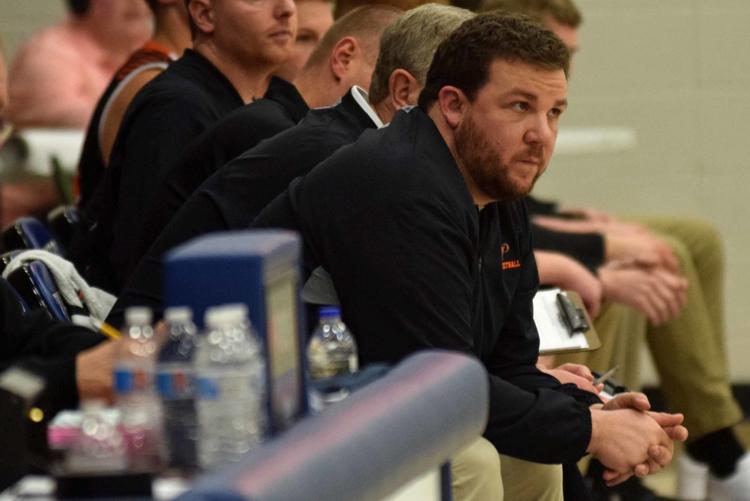 Randolph coach Tyler Fischer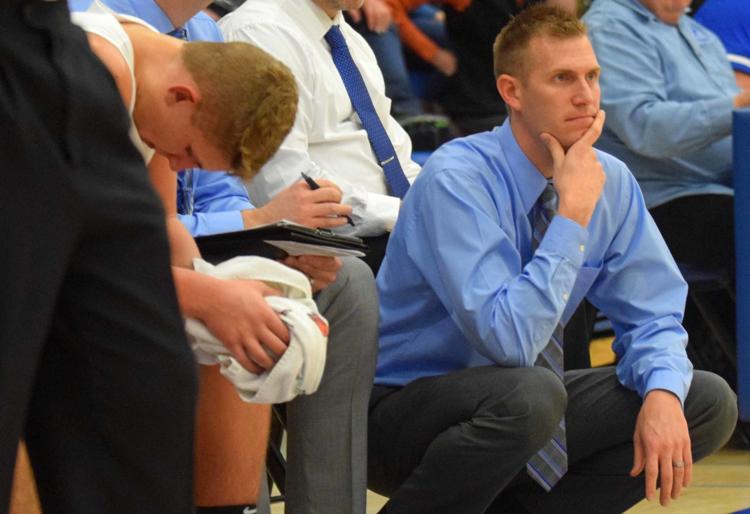 PORTAGE (fg ft-fta pts) — Walker 6 0-0 15, Roberts 2 0-2 4, Paul 3 0-1 6, Miles 4 3-4 11, Sheppard 1 3-5 5. Totals 16 6-12 41.
RANDOLPH — Kohn 1 2-2 4, Spors 2 0-0 6, Grieger 3 6-6 12, Alvin 6 2-2 14, P. Moldenhauer 7 2-4 19. Totals 19 12-14 55.
3-point goals: P 3 (Walker 3); R 5 (P. Moldenhauer 3, Spors 2). Total fouls: P 16; R 14.
Follow Sean Davis on Twitter @SDavis_PDR or contact him at 608-745-3512.