MADISON — The 6th Gear bar and restaurant outside Beaver Dam re-opened Saturday, against state orders keeping businesses closed during the COVID-19 pandemic, and staged a protest ride to the State Capitol.
Restaurant owner Joel Posthuma led the call to re-open and marshaled a crowd of about 50 riders to Madison.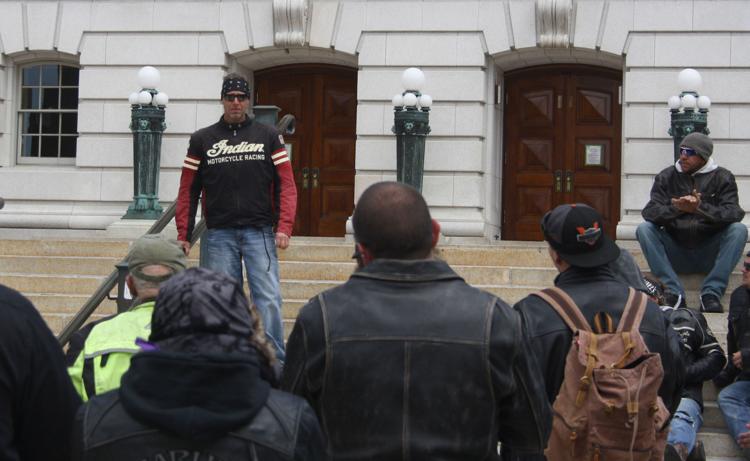 "We need to take our rights back," Posthuma said from the steps of the Capitol. "We need to open our doors. We need to show the state we can do this safely."
The restaurant, W7771 Highway 33 in the town of Beaver Dam, opened at 8 a.m. on Saturday for breakfast, opened again on Sunday and the plan is to stay open during the week.
"The take out isn't cutting it," Posthuma said."It doesn't pay the bills."
He has said that 6th Gear has yet to receive any aid, leaving the restaurant in a tricky financial situation.
Growing emotional, he said everyone who has been helping at the restaurant has been volunteering their time and are not getting paid. Posthuma said it's unfair that people are able to go to big box stores everyday, but cannot support small businesses like his that are struggling during the pandemic. He noted, for example, he is forced to go to a big box store to buy shampoo, instead of from where he would usually get his hair cut.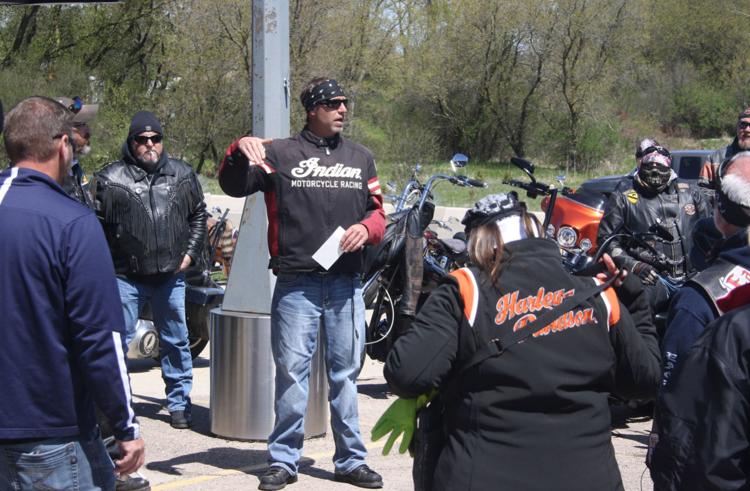 "That's not America," he said. "That's not how this is supposed to be."
6th Gear was packed Saturday, inside and out. The restaurant offered hand sanitizer to customers. Media Milwaukee, a student publication at the University of Wisconsin-Milwaukee, reported that Dodge County Sheriff Dale Schmidt visited around noon and that an employee said the restaurant wouldn't be shut down, but needed to practice social distancing.
The line of riders, mostly motorcycles, stopped at the Capitol and later went past the governor's mansion. As the riders were huddling together on the Capitol's steps, one of the protesters got into a confrontation with a group sitting in the grass, including a public health nurse, that asked him to stay six feet away. The unmasked rider coughed right at the group instead. The group called the protester an expletive.
Most of the demonstrators were not wearing masks.
Posthuma said he understands the virus is out there but that Gov. Tony Evers needs to come to the table and that the shutdown orders are infringing on constitutional rights. As the crowd left the Capitol for the next stop, they chanted "USA" and "freedom!"
Posthuma purchased the former Hogz & Honeez this year and renamed it 6th Gear.
Concerned about COVID-19?
Sign up now to get the most recent coronavirus headlines and other important local and national news sent to your email inbox daily.