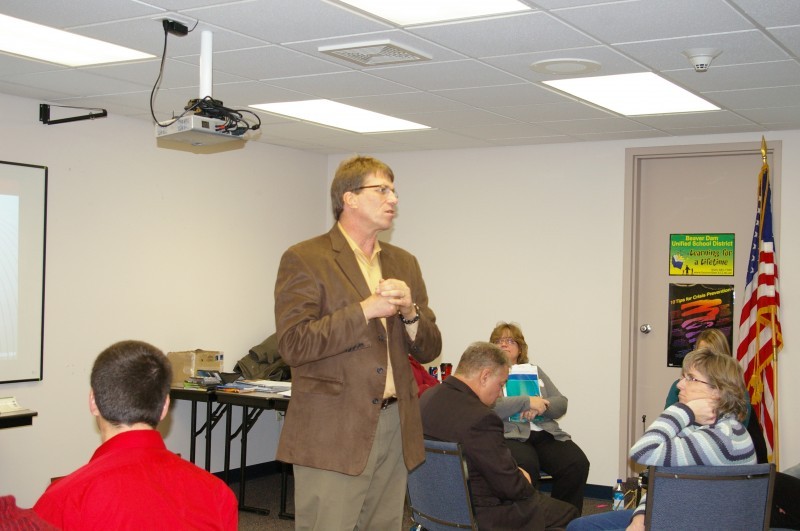 Seven Dodge County school districts sent representatives to Beaver Dam on Monday and Tuesday to learn more about how restorative practices can help their schools.
"We have been using restorative practices to set policies and programs," Horicon's Van Brunt School principal Aaron Olson said. "It was interesting to learn the science behind the theory. I've always been comfortable with the theory."
Beaver Dam Middle School associate principal John Casper said restorative practice helps the school to work with the students and find solutions and is one of the options they use to help resolve issues.
"It's not the traditional consequences like suspending a student," Casper said. "They learn from their mistakes."
The premise of restorative practices is that people are happier, more productive and cooperative and more likely to make positive changes in their behavior when those in authority do things with them rather than to them or for them.
For example, if a student bullies another student both students separately would be asked about how they feel the situation should be resolved. A third party would work together with them to find the best outcome to help the offender to learn and the victim to feel the situation was resolved.
Dodgeland School District also was in attendance and already use restorative practices. Representatives from Hustisford, Neosho, Mayville and Waupun also attended the two-day program that was run by Lee Rush, a trainer from the International Institute or Restorative Justice in Pennsylvania.
Members of law enforcement, Beaver Dam Ministerium and four guests from La Follette High School in Madison were also in attendance.
The idea behind restorative practices came out of the restorative justice movement that began in the 1980s. Dodge County started using the practice in 2003.
"It has evolved into education and based on learning restorative practices, enhancing learning in the classrooms and addressing classroom behavior," Rush said.
Dodge County Restorative Justice director Nancy Franke said the training session was put together by the Safe Schools/Healthy Students initiative and restorative justice. Beaver Dam, Neosho, Hustisford, Waupun, Horicon, Mayville, Lomira and Dodgeland school districts received a $6 million Safe Schools/Healthy Students grant from the U.S. Department of Education in 2007.
"There's another whole year of the grant and possibly a fifth year," Franke said.
Franke said the plan is to have each district trained in restorative practices so they will be trained and can introduce restorative practices in their district.
The 40 people in attendance all received a credit from UW-Oshkosh for attending, Franke said.
Rush will return in February to further train a smaller group of one representative from each district in order to certify them in the practices.