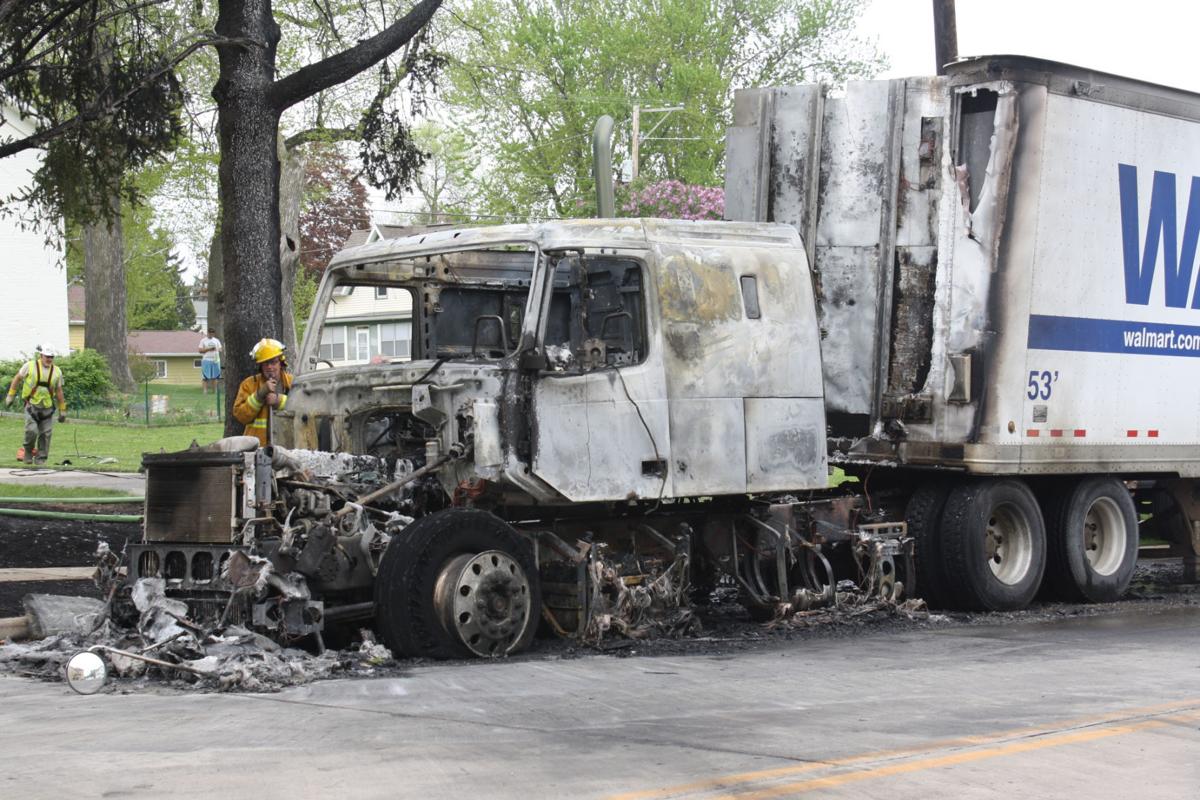 HORICON | A semi-truck erupted in flames on Friday in Horicon at the corner of East Lake Street and Finch Street.
According to Horicon Police Chief James Bandsma, the fire started at approximately 2:45 p.m. The driver of the Walmart semi-truck noticed smoke coming from his engine and pulled over to the side of the road where the truck burst into flames.
Bandsma said that when fire personnel arrived on scene the cabin of the truck was already fulled engulfed. The fire department was able to put out the fire within 10 minutes.
Bandsma stated that the truck was carrying grass seed and potting soil.
"We were lucky it wasn't something hazardous," he said.
Bandsma added the the truck only had 25 gallons of fuel, which aided the department in putting out the fire. The fire put off enough heat to melt the front siding on one of the nearby houses. There were no injuries.