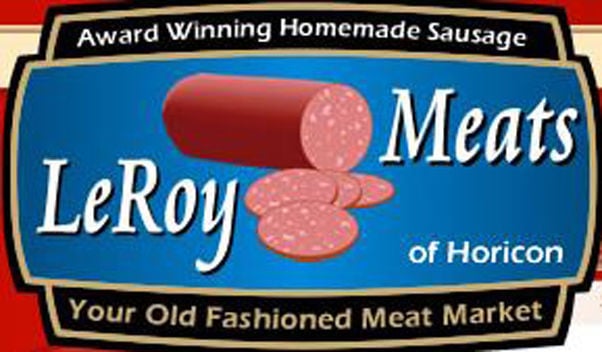 FOX LAKE – LeRoy Meats will add partners and employees with a new facility in Fox Lake as the business prepares to grow and possibly expand sales of products outside the state of Wisconsin.
The 90-year-old business will continue with it's Horicon facility, but according to owner Scott Hurst more production space is needed.
"We just don't have enough room for production where we are at," Hurst said.
Construction of the new 11,000-square-foot facility will begin in the spring with the plan to open in fall 2017. LeRoy currently employs about 65 people and Hurst said he anticipates adding 15 full-time jobs with the expansion.
In addition, Steve Christian and Randy Hurst will become partners in the business.
While the added production will help the business grow, Scott Hurst also wants the retail portion of the new facility to be a destination. He said there is interest from other businesses that would be complementary and help further develop the site on the west side of Fox Lake.
LeRoy Meats will be the first business in Fox Lake's Tax Incremental finance District 3, according to Mayor Tom Bednarek, who announced the expansion at a city council meeting Wednesday.
The area being developed includes 4.8 acres for LeRoy Meats and another 11 acres that Bednarek said could be developed. It is north of Highway 33 on the west side of Fox Lake just past Kwik Trip and the Agnesian Clinic.
Hurst pointed out that the location overlooks a portion of Fox Lake perhaps hinting that a hospitality business would be a good fit.
"We agree it's going to be a fantastic location," Hurst said. "There's a lot of traffic."
The city will provide LeRoy Meats with a direct financial incentive using TIF District funds and will sell the land for $1. City officials could not say Wednesday night how much the incentive would be or the amount that LeRoy Meats was investing in the project. Fox Lake also will pay for the infrastructure (roads, sewer and water), but Bednarek said the city hopes to get grant funds to help.
According to Hurst and city officials, the deal has been in the works for at least two years. This was the first time any details were made public.
"We're looking forward to being part of the community," Hurst said, pointing out that the business is active in Horicon through fundraisers and other activities.
The business provides a wide variety of meat including homemade sausage and bacon, catering, a deli, venison processing and more. It has received a wide variety of recognition at the state and national level.