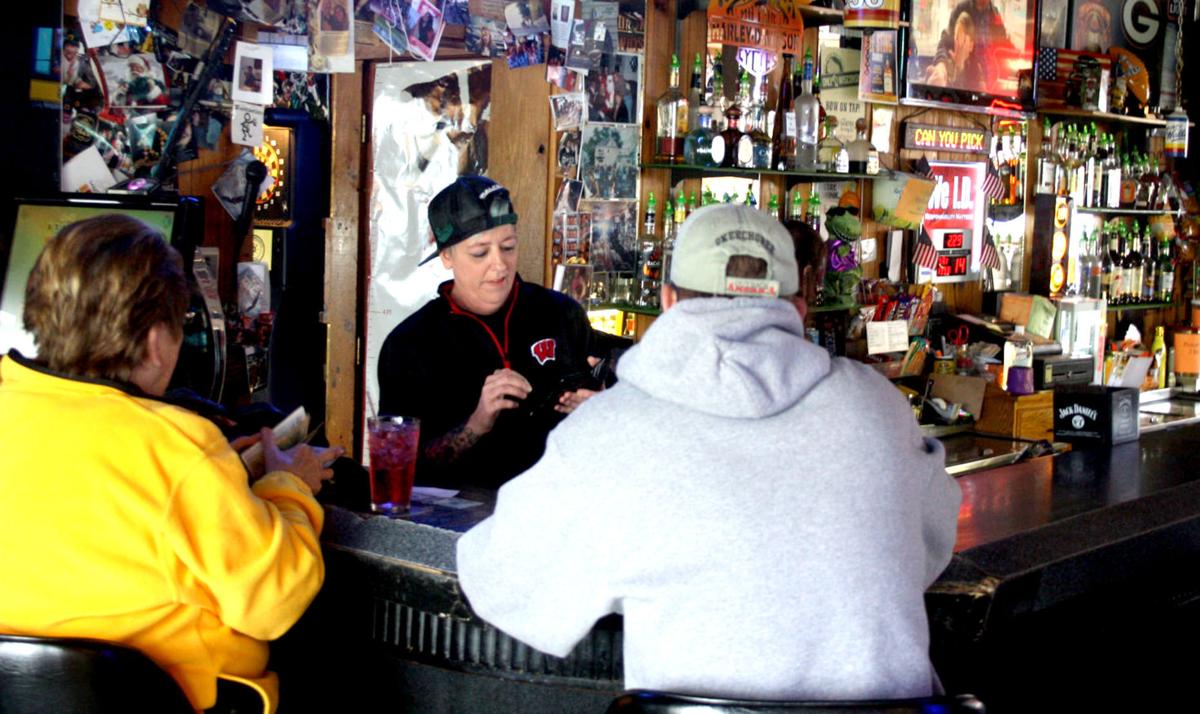 A handful of area bars and restaurants opened Thursday and more plan to open in the coming days, after the Wisconsin Supreme Court struck down the Safer at Home Order on Wednesday.
Many area restaurants that shut down their dining rooms March 17 report they have extra work to get done in order to reopen.
"We are working on our plans to reopen the dining room right now," said Kim Thran, the day manager at Walker's Restaurant and Bakery, 813 Park Ave., Beaver Dam. "Our first priority is the safety of our employees and customers, but our goal is to open sometime next week."
Thran said that the restaurant will make some changes in order to make the environment as safe as possible including having less seating available. Ordering food and meeting with staff are the current priorities.
Walker's had no problem filling the tables in the past, but Thran said take-out sales were about a quarter of the sales when the dining room was open.
"We also will be happy to have our employees back," Thran said.
Sunview Restaurant, 827 Park Ave., Beaver Dam, is preparing to open Saturday. Co-owner Ben Saliu said that they are planning on not seating people as closely together and will continue the sanitation habits that they've been doing to keep the restaurant safe.
"We clean everything," Ben Saliu said, adding customers had been calling to see when they will open.
"We would prefer people to be seated at every other table, but if they request to sit next to each other, we will let them, Sunview co-owner Kika Saliu said.
Local customers supported Sunview during the shutdown, Kika Saliu said. However the restaurant, which is visible from Highway 151, lost traveler traffic.
La Tapatia Mexican Grill, 1105 N. Spring St., Beaver Dam, may take a bit longer to welcome customers back after utilizing the time it was closed to do updates. A new parking lot, flooring inside and seating is being added.
"We had an update in mind before all this and thought now is the time with not having as many customers in the building," La Tapatia's General Manager Arturo Javier said.
Carryout sales were better for the restaurant than having it open, but Javier said they miss having the regular customers inside.
Nunatak Coffee, which has two locations in Beaver Dam, has had its drive-thru open at the Gateway Drive location since March, and owner Josiah Villmin said that the business will continue a slow opening.
"We have been expanding hours and offerings gradually over the past couple weeks," Vilmin said. "With that said, we will continue to expand in a thoughtful and organized way that is safe for our customers and our employees." Bars are also starting to open back up at different paces. Moonlight in Beaver Dam was busy when it re-opened Thursday morning after a two-month spell of carry-out and delivery. Cocktail's opted to do carry-out only for the rest of the week, with next week's scheduled to be determined. Old Hickory is working through considerations over staffing, inventory, liability and safety. "It isn't as easy as turning the lights on and business as it was," Dockside, outside Beaver Dam, posted on Facebook. Other bars are starting to announce opening dates: Topper's Tap on Wednesday night, Mr. Madison's on Monday. Morry's is figuring out how to proceed while "ritually practicing social distancing and sanitizing" and asking others to do the same if they visit. Pumpkin Center Tap noted they will regularly sanitize and distance seating, but customers are entering at their own risk. Bars in Juneau were posting Facebook updates about opening Thursday and Friday.Dodge County Health Officer Abby Sauer issued a press release Thursday stating that conditions do not warrant local government orders at this time.
"We need the public's help to prevent further spread of this virus, just because the Stay at Home order is lifted, does not mean that the spread of COVID-19 is no longer a concern," Sauer said in the release. "We trust people will act reasonably and safely, to follow our guidance and continue safe practices when in the public."
In order to maintain stability, residents should continue to follow Public Health guidance: maintain at least six feet between yourself and others; refrain from attending crowded events and avoid mass gatherings; wash your hands frequently; disinfect frequently touched surfaces; and wear cloth face coverings in public settings where social distancing measures are difficult to maintain.
As businesses begin to reopen they are being asked to voluntarily comply with the following recommendations: plan for and support social distancing at your business; identify the occupational risk of COVID-19 exposure and implement controls to reduce the risk; increase cleaning and disinfection of surfaces; and increase monitoring of employee health and hygiene.
Follow Terri Pederson on Twitter @tlp53916 or contact her at 920-356-6760.