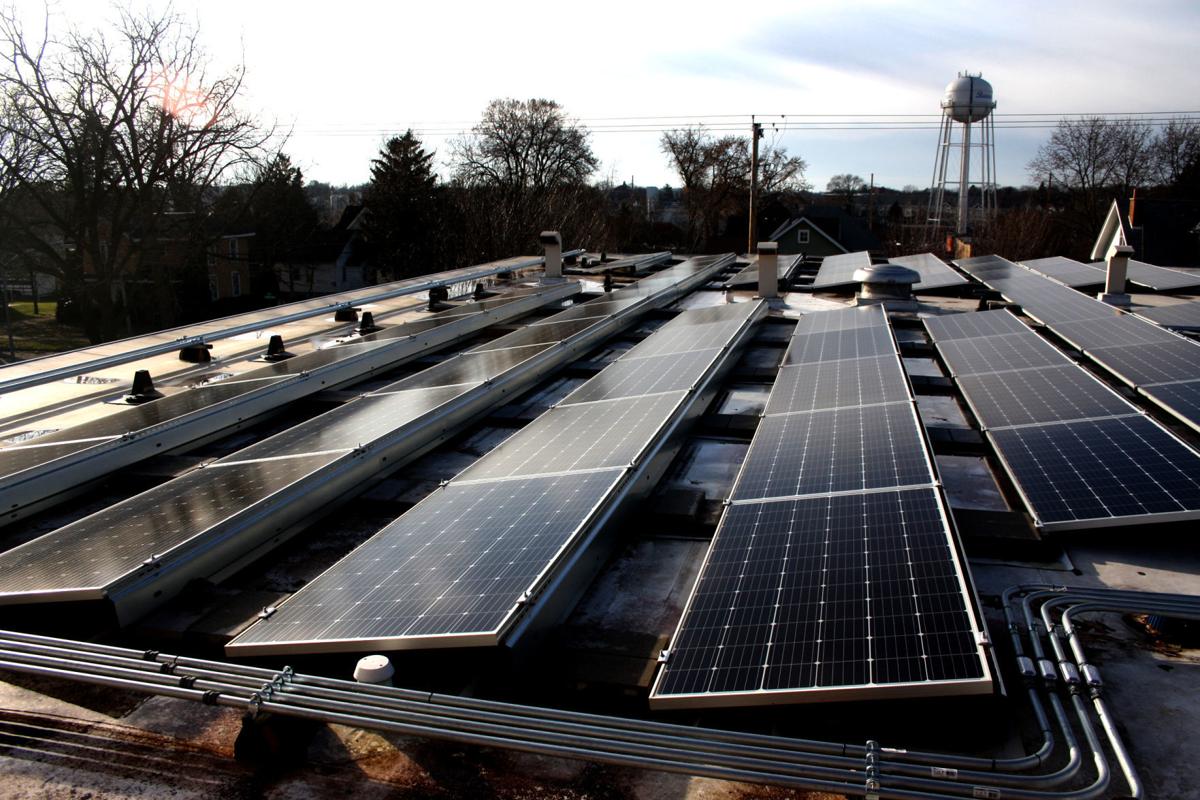 Beaver Dam will come closer to achieving its energy goals with an agreement for new solar panel arrays in place.
On Monday, the Common Council approved a memorandum of understanding with Bluestem Energy Solutions of Omaha to install new solar panel systems at the lift station on County Road G and the Waterwater Treatment Plant on Myrtle Road. The two projects are expected to save the city more than $2 million on energy costs over 30 years.
"Freeing up money from energy expenses, through using less costly solar electricity, allows the city to support other critical services while moving toward its other goals," said Mayor Becky Glewen.
There will be no upfront costs to the city for the solar arrays, and Bluestem consultant Jake Griggs said the company would take care of maintenance costs in the future. The city currently pays over $800,000 a year on its electric bills.
Beaver Dam already has solar panels on top of the municipal building and the police station through a different arrangement with solar cooperatives, fueled by a grant the city received. The library is being considered as another potential site for solar panels. Bluestem found that the water treatment plant on Center Street, the tower parking lot downtown and Washington School would not be viable sites for solar panel arrays.
The agreement with the city will depend on creating a 2.1 megawatt aggregated solar project, in which arrays at different sites, whether with the city or with local businesses, are connected together and treated as one.
Griggs said that he did not foresee any issues achieving the 2.1 megawatt goal. Glewen said that businesses have expressed interest in participating in a solar system, including those looking at locating in a Beaver Dam business park.
"It provides a unique, tangible opportunity for the city and our businesses to move together on a path toward a clean energy economy and future," Glewen said.
Glewen said the city will continue to have a good working relationship with Alliant Energy, its main utility provider.
Using more solar energy in Beaver Dam is part of the city's energy independence plan, in which the city is committed to generating 35 percent from renewable sources by 2025 for city operations. Glewen said a push for using more renewable energy will save taxpayer money, attract and retain local businesses as well as younger residents and help public health and the environment.
Be the first to know
Get local news delivered to your inbox!